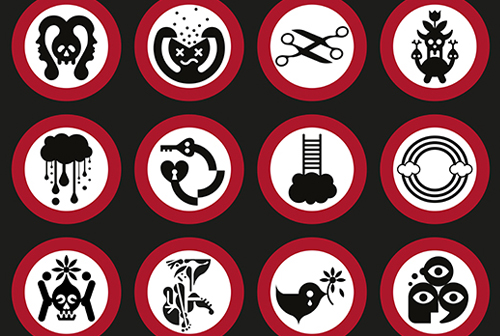 agnès b. x Ryan McGinness: An Artistic Blend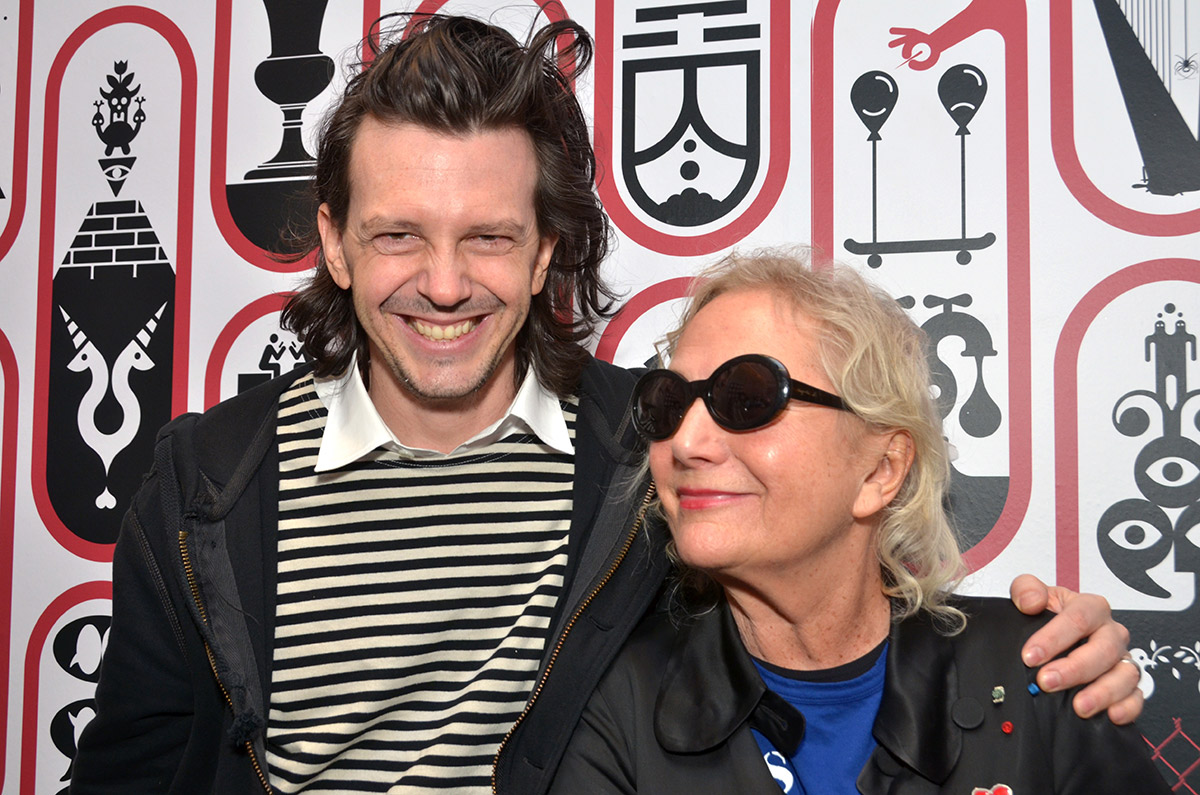 Image: agnès b. x Ryan McGinness.
Inspired by the artist's 2014 work "Signs," in which he installed 50 fabricated street signs along downtown New York, Ryan McGinness unites with fashion designer agnès b. for an art-meets-fashion capsule collection.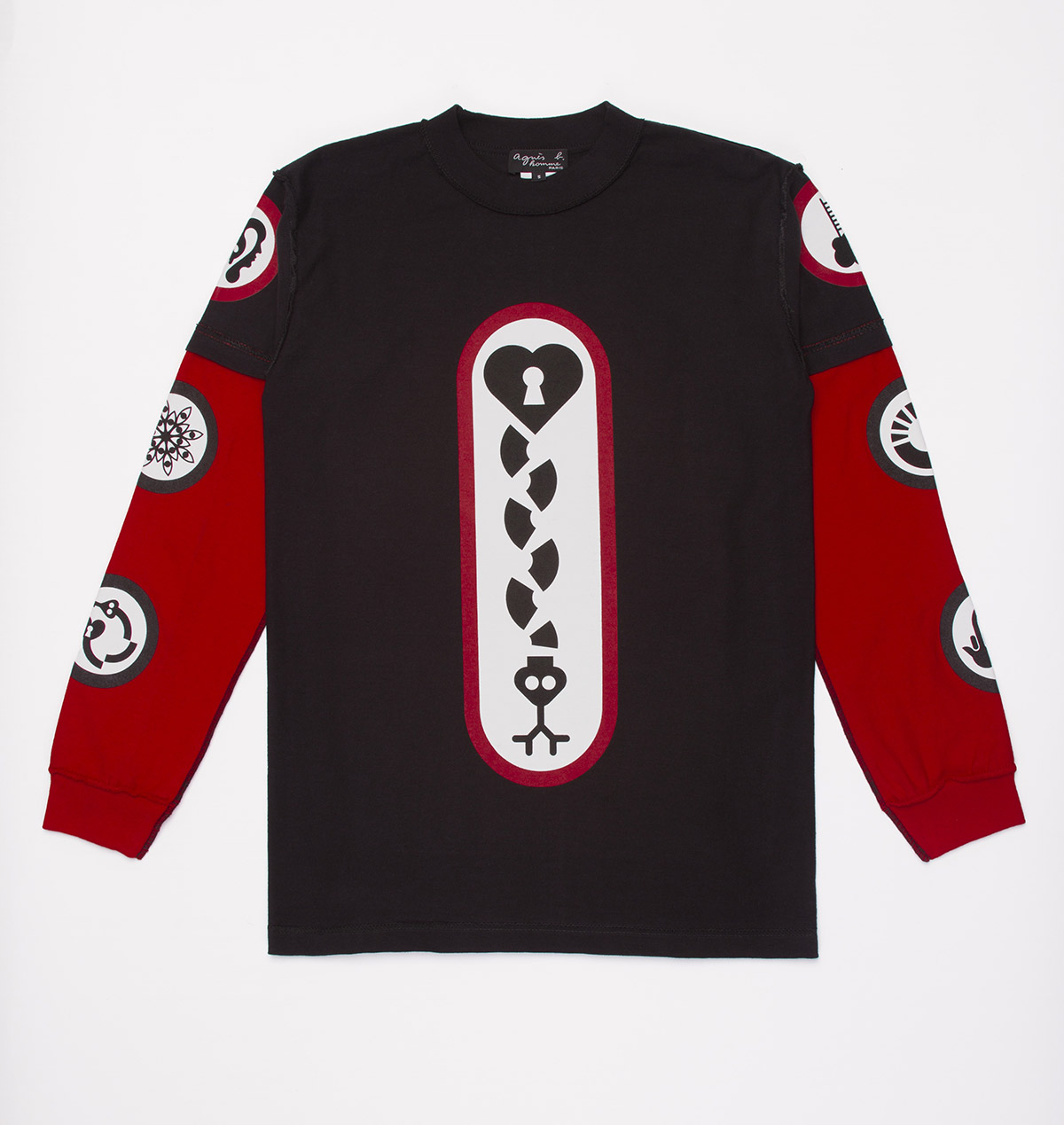 Image: agnès b. x Ryan McGinness.
At the core of the project, the duo present a unique, three-style T-shirt design that sees short sleeves sewn over longer layers in representation of the rebellious way McGinness once dressed as a teenager in Virginia Beach. In an imperfect approach, the styles acknowledge '90s skate culture with texture added to reveal each's stitching and finished with graphic prints in red, black, and white. The collaboration joins an in-store installation of McGinness' work entitled "Signals: Units of Meaning: Drawings of Elements & Compounds," now on view at agnès b.'s SoHo outpost, along with other featured products that include mugs, vinyl tote bags, patches, and a limited edition skateboard.
agnès b. x Ryan McGinness is available at 50 Howard Street, New York. NY.