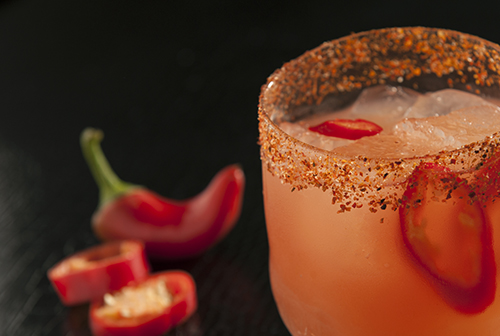 It's Been A Long Week: STK Picante Passion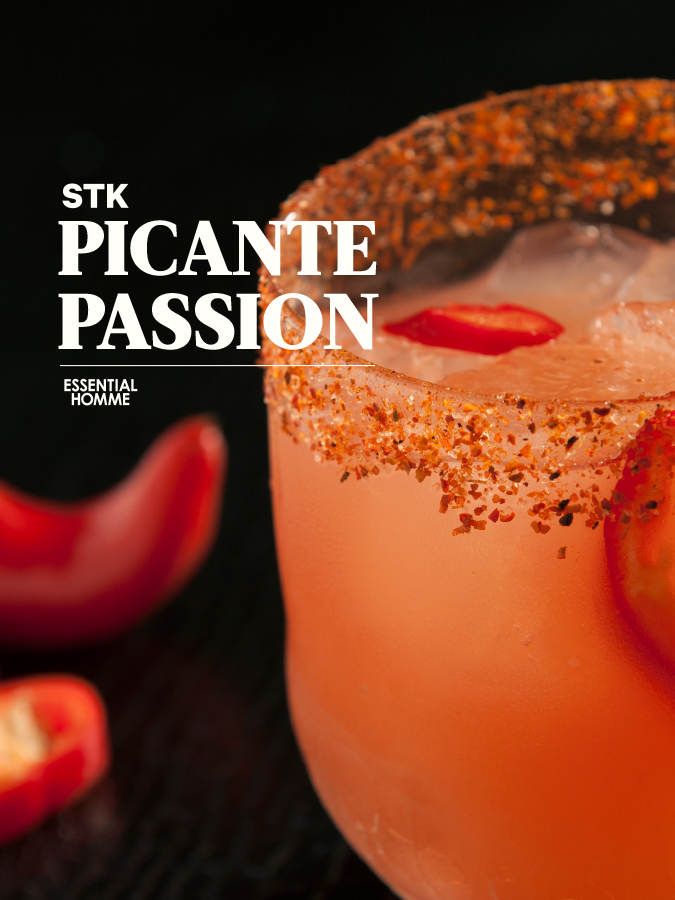 Image: ESSENTIAL HOMME, STK.
As true believers of the work hard, play hard mantra, we present you with It's Been a Long Week, a weekly column aimed at awarding some liquid appreciation to you for just being yourself, dammit. Make a glass or two on us, you deserve it.
WHAT
STK Picante Passion
It wouldn't be the fifth of May without some fire. This Cinco-ready cocktail, available at the recently-opened STK at The Cosmopolitan Las Vegas, indulges in both ends of the taste spectrum to deliver a spicy sweetness.
HOW
Ingredients:
2 oz. Tequila
0.75 oz. Fresh lime juice
0.5. oz. Simple syrup
4 Watermelon cubes
1 slice Red chili pepper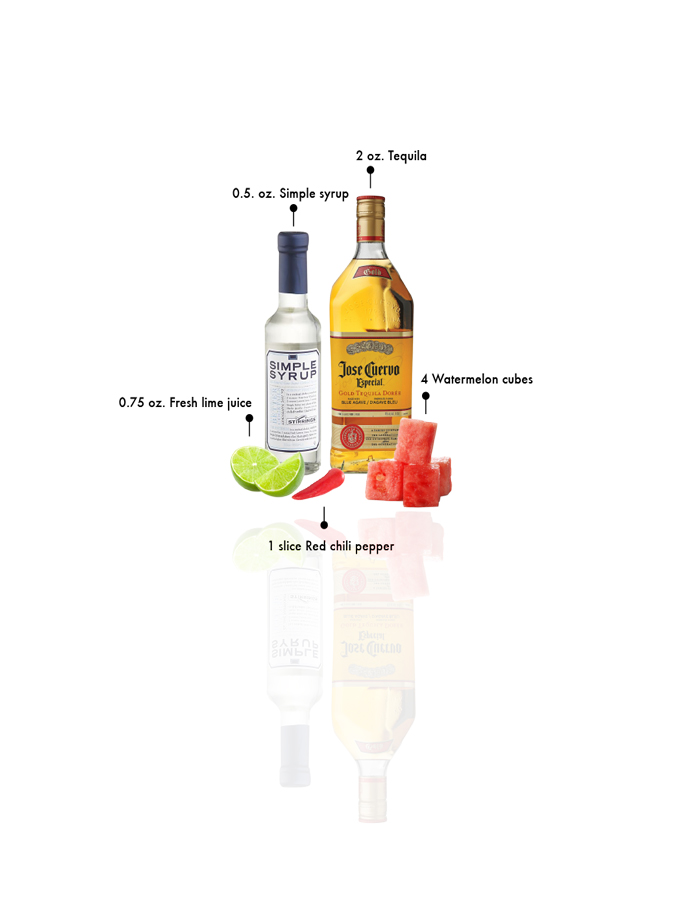 Image: ESSENTIAL HOMME, Jose Cuervo, Stirrings.
THEN
Muddle red chili and watermelon. Add tequila, lime, and syrup. Shake and strain on the rocks into a glass rimmed with Tajin seasonings.