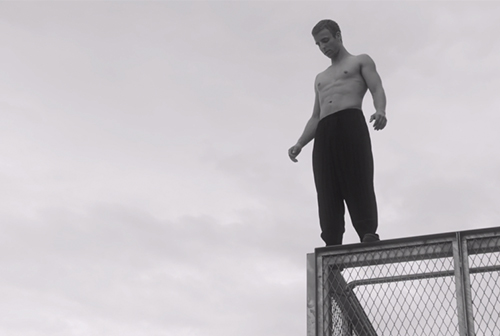 Opening Ceremony's New Video for Homme Plissé Issey Miyake
Video: Opening Ceremony.
Get ready to move as Opening Ceremony releases its contribution to New York Fashion Week: Men's, "Hallelujah Anyway." The new men's editorial video showcases the sporty, though still casually cool designs of Homme Plissé Issey Miyake using the backdrop of an eerily dystopian Coney Island as a real-world playground. Set to a deliciously slow-burning track – "White Iverson" by Post Malone – the Annabel Mehran-directed short utilizes the training discipline parkour, with three athletes showcasing the breathability and form of the collection. The hauntingly precise movements portray powerful masculinity in bleakly-barren frames, forcing the viewer to find a visual refuge within the athletically-inspired clothing. With gentle folds and technical pleats, both of which are synonymous to the Japanese fashion house, the line is an escape from the texture-less minimal designs of today and aims to bring a new, more understood approach to fashion, similar to the misunderstandings that accompany parkour. With soft-but-durable material, form-fitting cuts, and lightweight construction, the Miyake items become an extension of the wearer, freeing them of constraints to make the world their global playground.