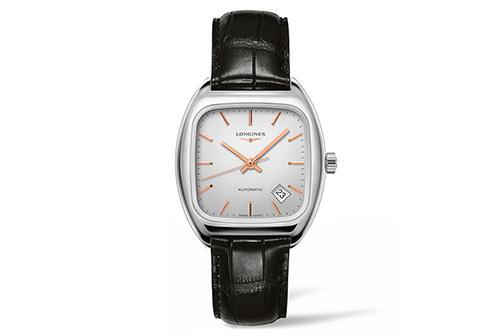 Longines Reissues Heritage 1969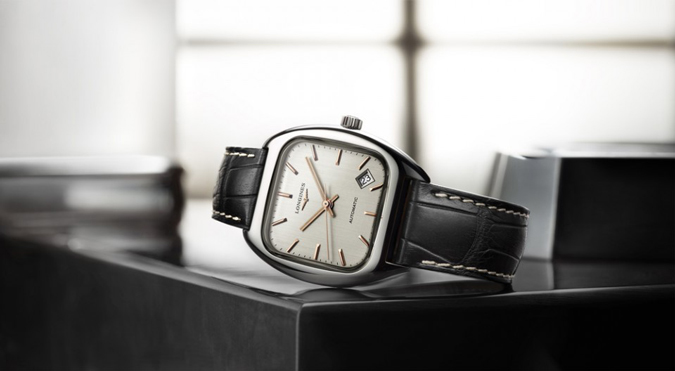 Image: Longines.
Longines knows a thing or two about watches—having been in operation since the 1800s, created aeronautical instruments for the first airplanes, and acted as F1 racing's official time keeper for 10 years, it's clear the Swiss company has written itself quite a rap sheet in terms of quality timepieces. Aiming to honor a moment of this illustrious timeline, the brand releases Heritage 1969, a watch that is instantly recognizable as a flower child, gen x baby of the '60s. Reissued from the original released in its namesake decade, the new addition to the Longines family is elegance updated for the modern man. Brushed with a warm, rose-gold palette, Heritage 1969 features a steel case, silver dial, and 12 pink appliqué indexes that dot the faceplate with a glittering charm. Mimicking its predecessor, the new piece has the date aperture—sitting atop the cushion-shaped casing—positioned at 4:30, a black alligator-skin strap providing contrasting detailing to make the pink features pop with a daring class. Coming a long way from the self-winding '60s creation that propelled the brand into the following century, Heritage 1969 is a fun, sleek, and instantly recognizable accessory from the energized and polarizing time of moon landings, Woodstock, and colorized television.
The Longines Heritage 1969 watch is available online now.