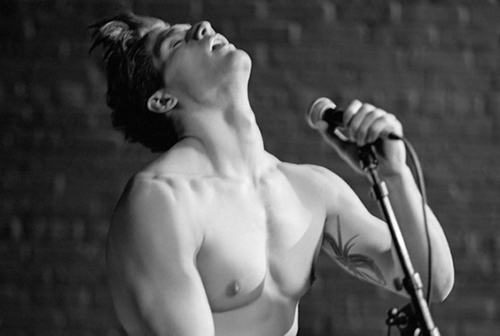 Weekly Instagram Roundup: Sean O'Pry, Philipp Plein, and more
This week's complete social snapshot, distilled for your pleasure.
From the hottest celebrity parties to the regretful morning-after shots, ESSENTIAL HOMME's Weekly Instagram Roundup brings all of the hottest designer, model, and trendsetting pics from the week directly to you. After all, no one has time to scroll through anything but the best.
Sean O'Pry
The world's highest paid male model showed exactly why he holds that title with a new portrait by photographer Chris Colls – showing off his Massimo Dutti jacket, no doubt a parting gift for starring in the brand's Autumn/Winter 2016 campaign.
Philipp Plein
After serving up a Spring/Summer 2017 sportswear collection that validates the collection's "first rule, no rules" tag, German designer Philipp Plein brings his eponymous brand's savage sports line to cities worldwide – the global rollout beginning with Milan, Paris, and Amsterdam.
Luc Besson
Visionary director Luc Besson spent over seven years writing his latest sci-fi epic "Valerian," and the first trailer does not disappoint. Starring Prada Resort 2017 charmer Dane DeHaan, alongside designer-muse and model Cara Delevigne, the film is an explosive playground replete with aliens, rocket ships, and yes, even Rihanna.
Versace
Two fashion icons, photographer Bruce Weber and Donatella herself, team for Versace's latest men's campaign of passionate masculinity. Highlighting real-world men alongside Weber's particular model favorites, the new images mark the first time in 17 years the duo has worked creatively side-by-side.
Riccardo Tisci
Givenchy Artistic Director Riccardo Tisci re-teams with NikeLab, after redefining training earlier this year, for a new shoe of dramatic flair. The NikeLab Air Zoom Legend x RT is a look to the future with a color palette of pastel purity.
Brioni
ESSENTIAL HOMME August/September 2015 cover star Michael Shannon kicked off this year's heated award show circuit with the HFPA celebration of the 2017 Golden Globe season. Decked out in a bespoke navy checked mohair suit from Brioni, the brand's recent restructuring shows itself in this mashup of new design and classic construction.
Follow ESSENTIAL HOMME on Instagram at @EssentialHomme.