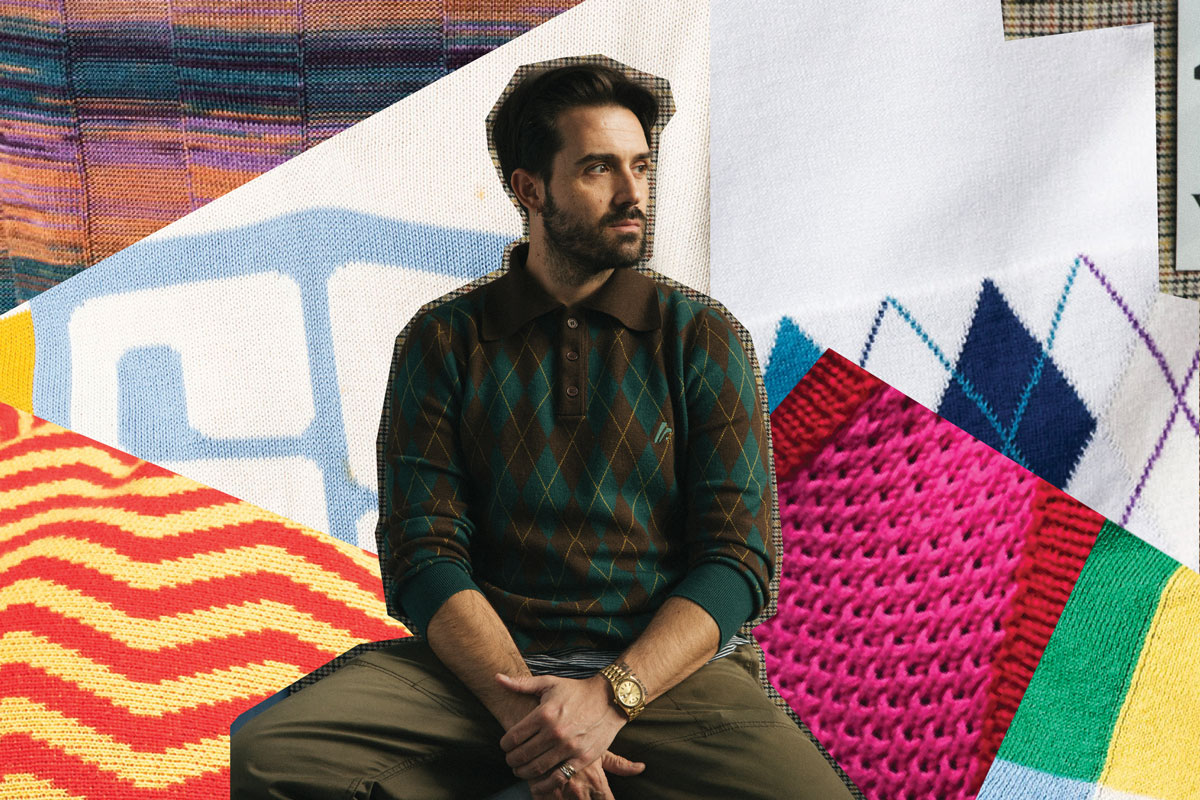 John Targon Wants to be the King of Knitwear
A decorated industry veteran, John Targon has seen it all. The cheeky designer has earned his stripes working for some of the biggest names in the business, including Burberry, Celine, and Marc Jacobs. In 2013, he co-founded Baja East, a trendy label that was shortlisted for the CFDA/Vogue Fashion Fund in 2016. After stepping down from the brand, he's doing it all again. "Because I love torture," he laughs.
His latest project, Fall Risk, launched earlier this year. It's a contemporary line that mixes retro styles with novelty flair, born in response to a fashion industry of excess whose aim is to "to make 90 looks and only sell five."
At the core of the brand is knitwear. "I just really wanna be the king of knitwear," he says from his office. The Fall Risk headquarters is a compact yet bright studio on the Lower East Side. There's a tangible air of eagerness and buzzy energy that permeates throughout the space—it's like being inside a teen magazine from the '90s.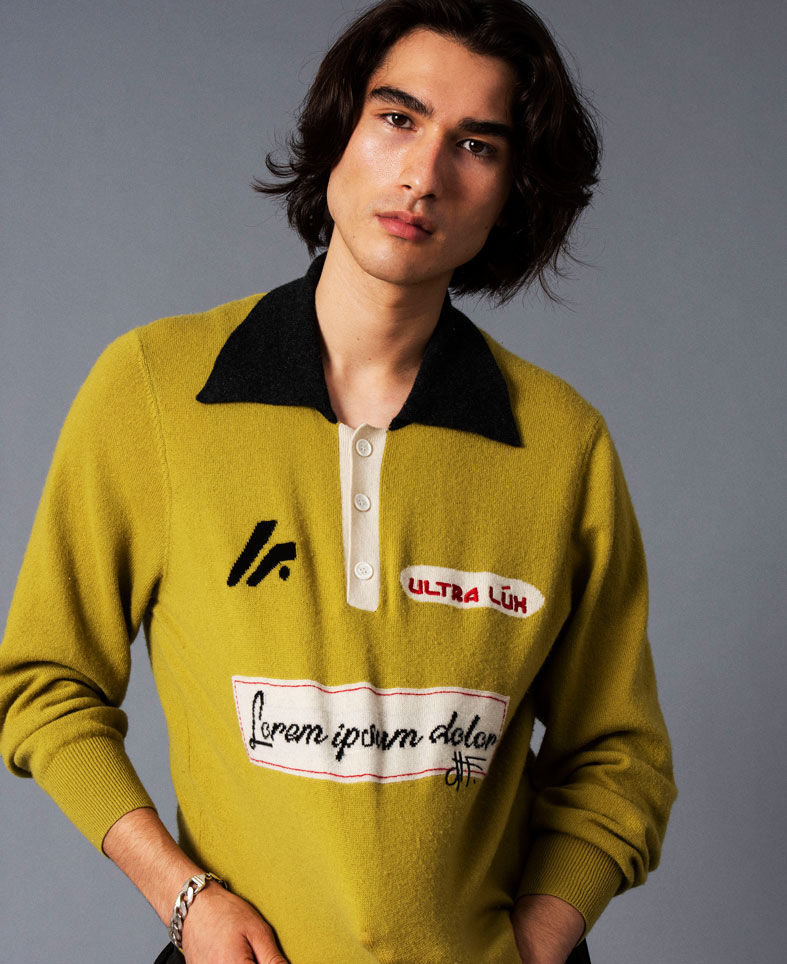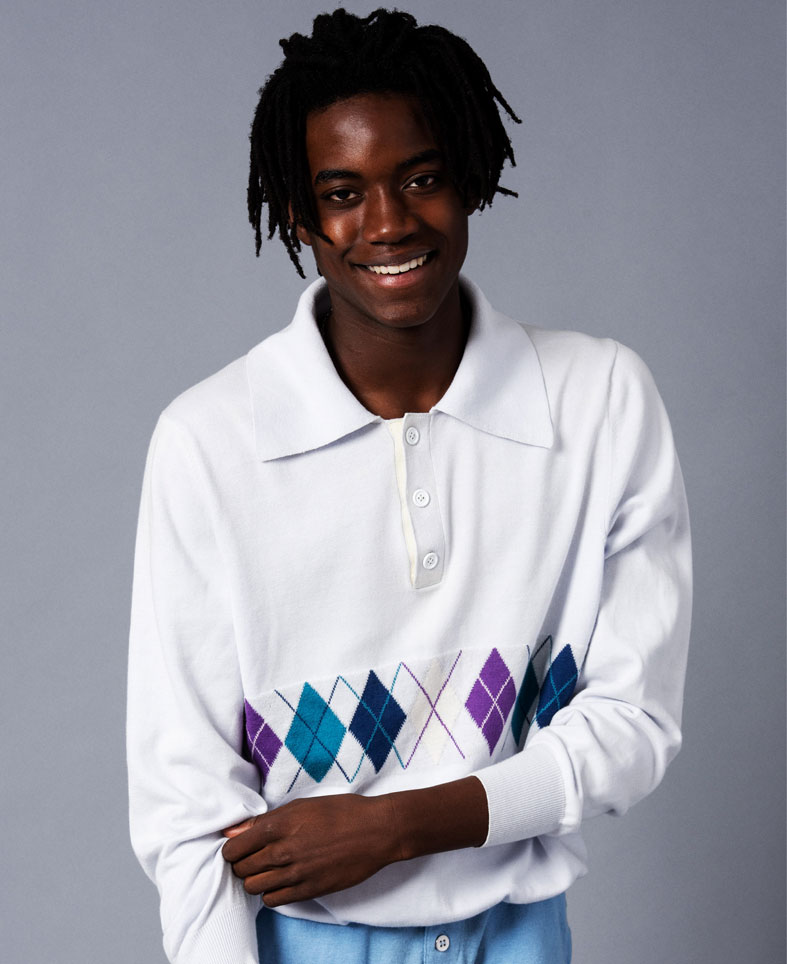 Fall Risk Volume 4
"My aesthetic is like 'Am I at my grandma's house?' But the grandma you like," he says. "You can't tell if its '70s, '80s, or '90s, but it's overall pretty fun and digestible."
Targon's pieces are riddled with his witty charm and personality. They are simple and bold, loud and clear, like an '80s pop synth riff. It's a refreshing take on knitwear that usurps convention and distinguishes the brand from the rest of the industry noise.
Further distancing itself from the frenzy, Fall Risk doesn't present traditional fashion shows or even align itself with the fashion calendar. Instead, it releases volumes—four so far. Each was unveiled on the internet through delightfully retro glossy lookbooks and released directly to the consumer on a rolling basis. Additionally, there are sustainable implications as a result of this limited-quantity production model.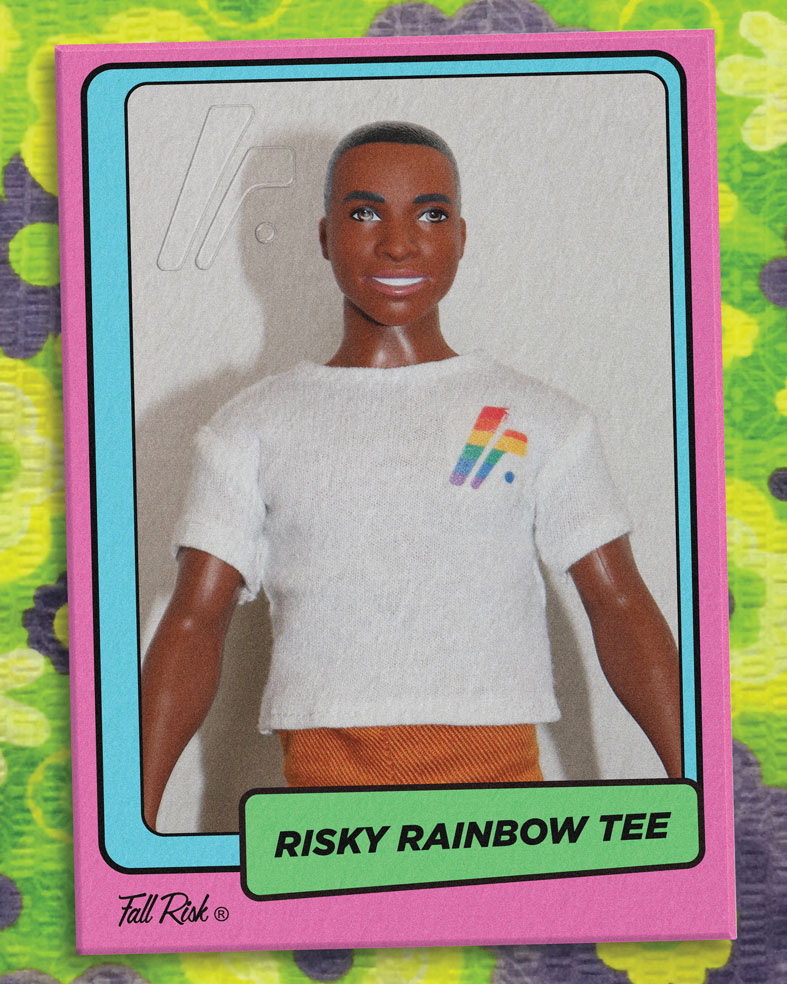 "I play on this twist of nostalgia and futurism," he confirms, citing his desire to pull elements and influences from his childhood into uncomplicated staple pieces that are readily available. There's a definite contrast between the label's online presence versus its offline one.
Opening a direct channel of communication between creator and customer might seem a bit primitive, but in a modern context, it's kind of revolutionary. While Instagram seems to carry the weight of the brand, customers are instructed to call (not text) a number to purchase a piece from the collection. If they're lucky, they might get the chance to speak to Targon himself. He cites the conversation with the customer and the subsequent feedback they offer wholly invaluable. When this service launched, the company received 400 calls in three days.
Ironically enough, nostalgia has become more pervasive and accessible thanks to new technology—young people can now go on Tumblr to look up pictures for '70s fashion inspiration. This juxtaposition shows that, despite its vintage backbone, Fall Risk is highly tuned into the current.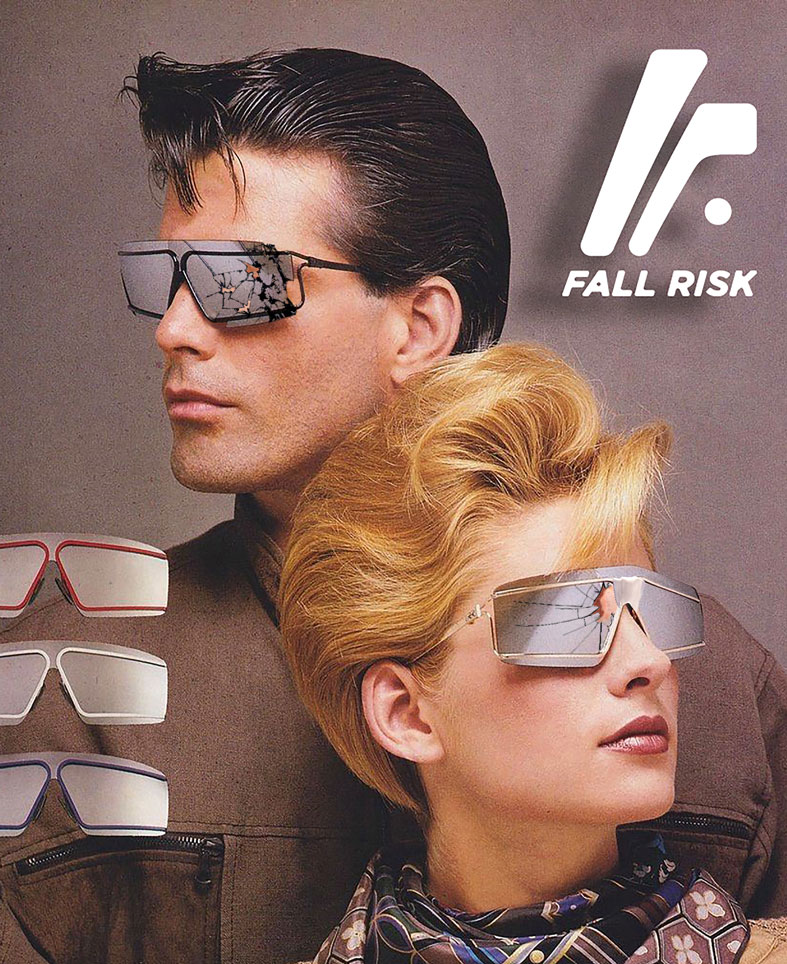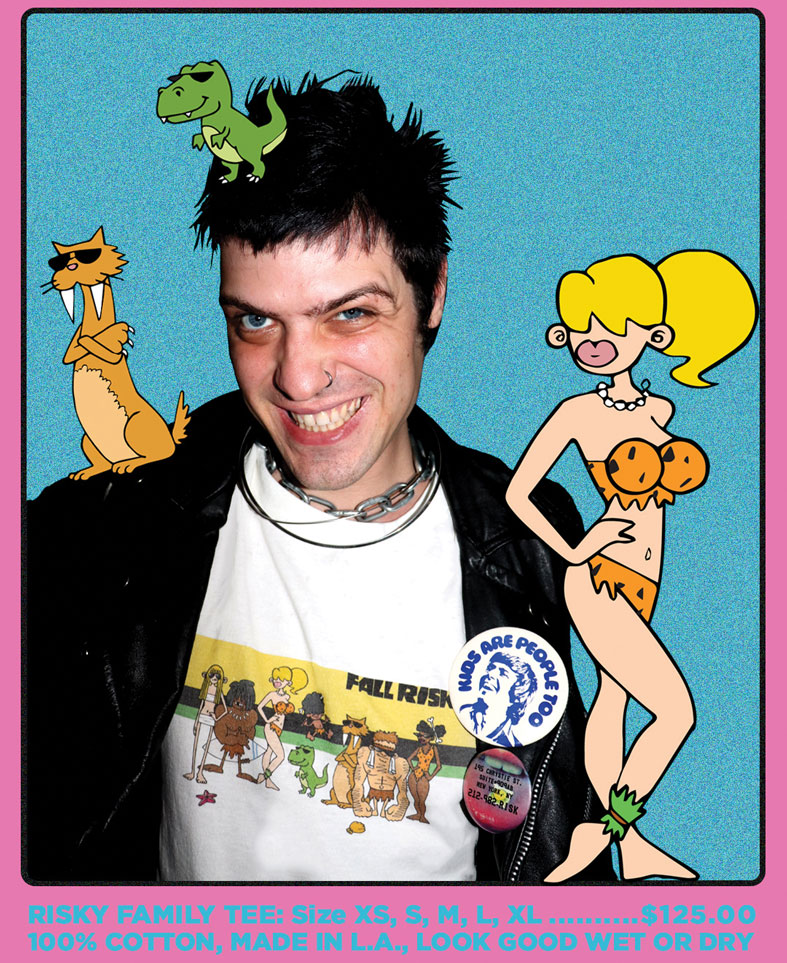 The label's cool-factor is further accentuated with savvy collaborations with rising industry figures. Over the summer, Fall Risk worked with Depop—the U.K.-based online shopping app favored by teens—on a temporary shop in downtown Manhattan. Bypassing the illusion of community that seems to be a rising industry standard, the initiative provided an actual IRL experience for fans of the brand to mingle and familiarize themselves with the clothes. Selling has never been a keystone for the label. "I don't think that it's sexy to build a brand today if the only entrance is to buy," he says.
"The whole premise of Fall Risk is to figure it out," he explains. After years in the business, it's refreshing that a designer as seasoned as Targon is still finding ways to challenge himself and maximize his potential, bridging the past with the future. "For me, it's an exciting time."
This story originally appeared in the Winter 2019 issue. Order the magazine now.