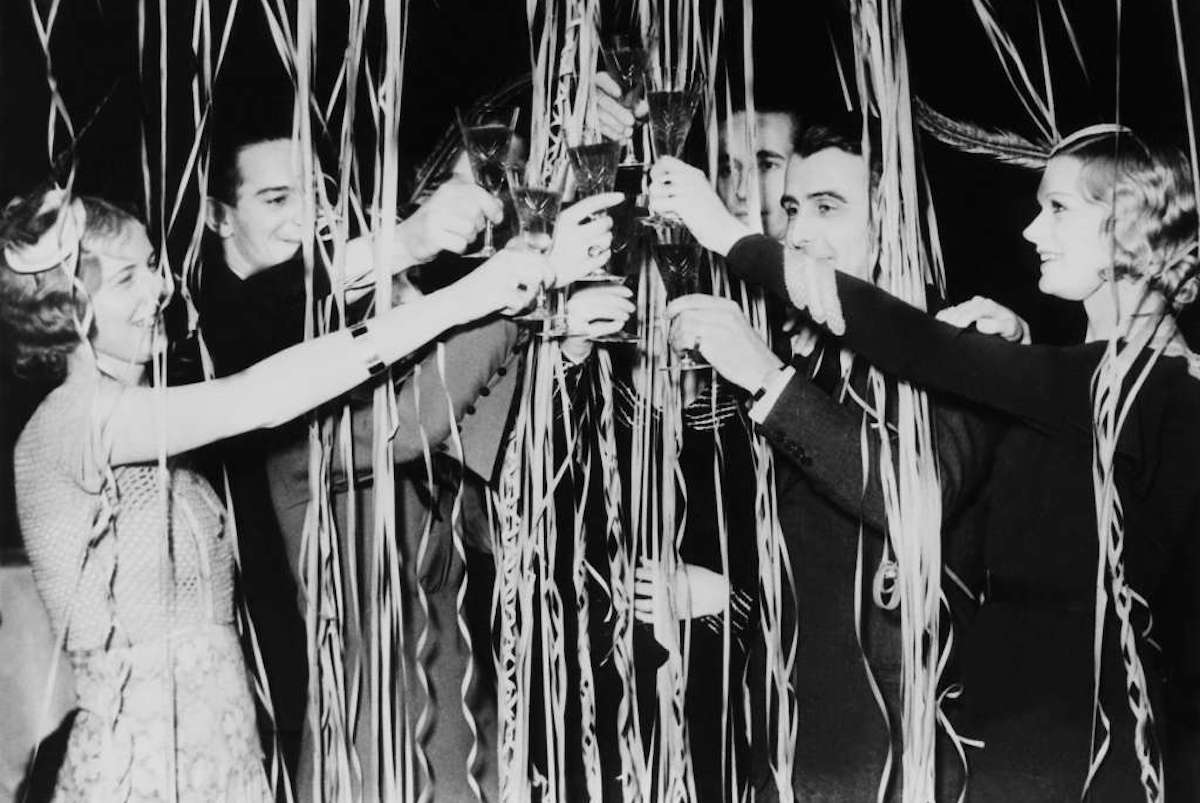 New York City's Unique Guide to NYE
Just the thought of New Year's Eve plans can be so overwhelming you decide that your pajamas and a glass of Malbec is the way to go… until now. We've tapped Manhattan-based interior designer, Gabriela Gargano of Grisoro Designs, to derive the city's must-attends on one of the biggest nights of the year! She's compiled the lesser known, unique, and truly special destinations in NYC on the last day of the year. See her suggestions to follow– 
Gabriella Gargano: I love the warm minimal design of Sister City Hotel that recently opened – it's clean and contemporary, yet still playful.From a design perspective I love the functional perfection of Finnish saunas, Japanese bento boxes, rock-cut cliff dwellings of prehistory and John Cage's 4'33". Even better, is their rooftop bar, Last Light, which plays up a tropical theme that we could all use during these cold months! 
Party Lobster & Cougar Magnums at Mister Paradise 
GG: Drool worthy cocktails amidst retro-inspired (and very Instagramable) interior, what is there not to love? I'm an especially big fan of the channel backed banquettes and eclectic art. Great design inspiration.Who doesn't love a beloved a party lobster, cougar magnum and more?
Lavish Italian Feast at Carbone
GG: I love the vintage New York ambience of Carbone. From the paneled and lacquered walls, to the patterned tile floors and colorful Italian pottery, there's no detail overlooked. Combine this with an incredible menu and it's the perfect way to start in 2020. A gin Gibson, some spicy rigatoni and lemon cheesecake are a must.
4-Course Vegan Blowout at Night Music 
GG: If you wish you were able to take a trip and didn't make it happen, just go to Night Music for a beautiful Indian experience filled with amazing vegan food and all of the colorful interiors you dreamed of. That evening, Night Music will be transformed into a cocktail party with an open bar that features favorites from the cocktail menu including the Tea Swift, Green Peacock and more.