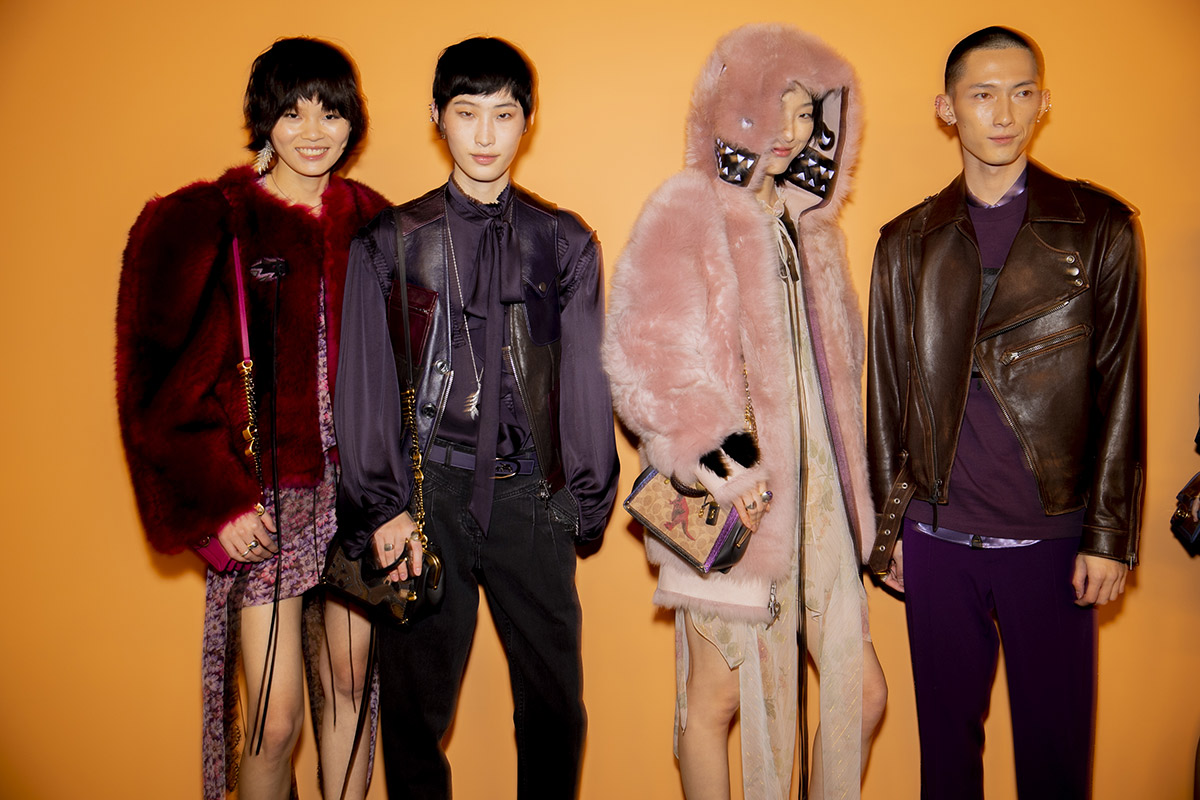 Coach Works with 4 Chinese Artists for Pre-Fall 2019
For their first show in Shanghai, New York-based designer Coach worked with four local artists to capture the spectacle of the city. The Pre-Fall '19 show featured classic American silhouettes and tailoring with a strong '70's feel, while each artist was invited to reinterpret the designer's beloved T-rex mascot, Rexy. Sculptor Sui Jianguo created a piece inspired by the dinosaur, which was then photographed and manipulated for a series of prints. The music and fashion collective Yeti Out redesigned a smiley face with Chinese characters for a graphic motif. Guang Yu, a graphic street artist, created a graffiti-inspired illustration print while illustrator Zhu Jingyi created more traditional illustrations. The resulting collection was an organic blend of East meets West that acknowledged both rich cities' histories. Check out some images from the show below.
Images: Kevin Tachman.