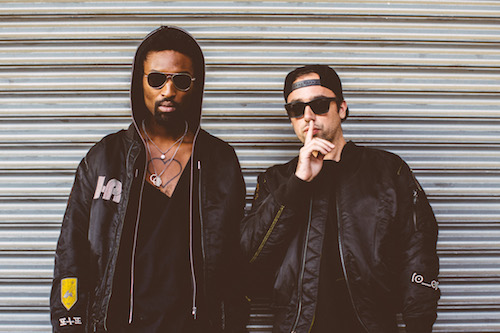 The Knocks Release Their New Album at the Public
New York group The Knocks has been infecting crowds with its anything-goes parties at the PUBLIC Hotel every month at their The Knocks & Friends events, so it's no surprise they chose the venue to release their new album New York Narcotic. The love child of the Ian Schrager, founder of Studio 54, the PUBLIC Arts venue, is the go-to for an old-school kind Manhattan party.
New York Narcotic digs into a distinct side of The Knocks — a recount of their personal thread in NYC almost as if it was a loved one. B-Roc and JPatt know all the nooks and crannies of their beloved home, and we caught up with them to reflect those within their new album.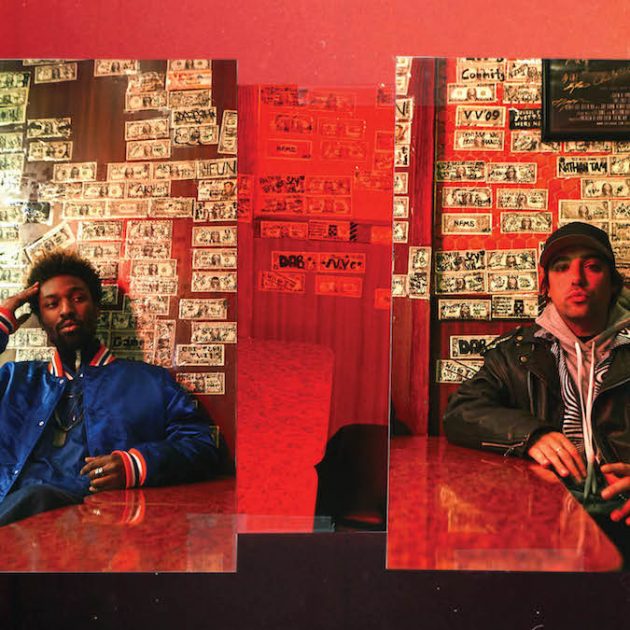 Photo: Courtesy of The Knocks
How is the new album a natural progression from your last?
"The album still has that signature 'The Knocks' sound, but the lyrics and vocal performances are more personal than ever.  On the last album, we worked with a lot of features and experimented with different styles and sounds, really just trying to find our groove.  On New York Narcotic, the lyrics are personal, JPatt is featured on the vocal performances, and we really have found who we are as artists.  It's rewarding and we are hoping people understand."
Did you have a specific vision for the album beforehand or did it come into its own as you went along?
"We grew up as artists during an incredible era of music in New York City. All the best hip-hop, indie, and dance were coming out of the city and we were hugely inspired by this scene. In recent years, we felt that a lot of that magic had been lost from the city – people moving to LA, different artists outside the island were influencing culture more.  So we wanted to recapture that magic and put our own spin on it."
Having worked with brands like Maison Kitsuné, how important is your relationship to fashion?
"Fashion is a great way for individuals to express themselves, much like music is, and at times they can go hand in hand.  For instance, our album campaign visuals were a nod to early 2000's dirty south rap imagery. Our merchandise was reflective of that. Our clothes during photo shoots had that lean. We love experimenting with fashion and this album campaign was a great opportunity to have more fun with it."
Can you tells us a bit about The Knocks and Friends at the Public? Why did you choose to work at this space in particular?
"Manhattan during the early 2000's was popping with amazing parties.  There was always a club, rooftop, or basement that would bring together all walks of life to have a good time.  The last few years have seen a rise in the bottle service fisting pumping bullshit and we are not about that life.  When Ian Schrager, the creator of Studio 54, brought Public to life, we knew that it would be the perfect spot to get this nightlife going on again.  DJ's shouldn't be put on a pedestal.  They should be right there on the floor, in the action, feeling the energy, creating the vibe.  Leave your ego at the door."