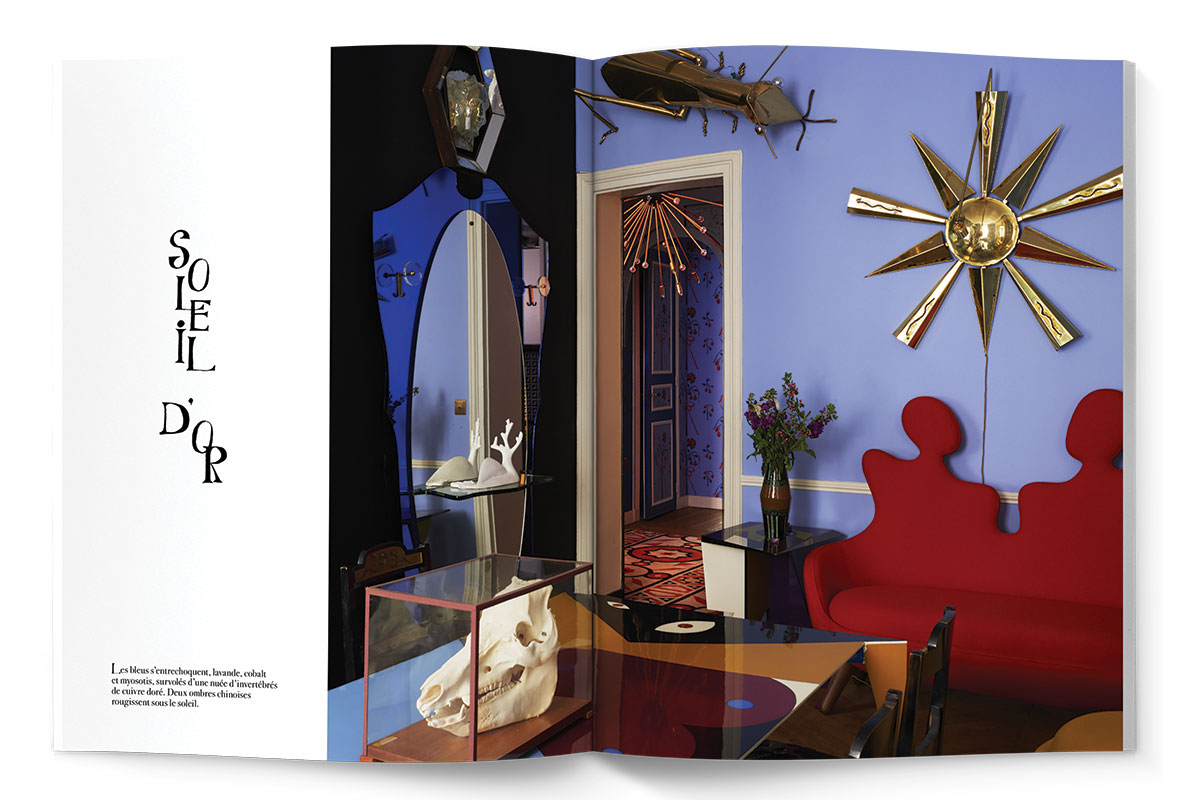 Vincent Darré's Surreal World of Curiosities
Vincent Darré, a decorator with a name in Paris' artistic circles, compiles the city's most eccentrically designed locations in his latest book Vincent Darré: Surreal Interiors of Paris. Renowned for exaggerated taste in his love for extreme patterns, vivid colors, and exquisite furnishings, Darré is quite the odd one in the city marked by Haussmannian architecture and a pastel color palette.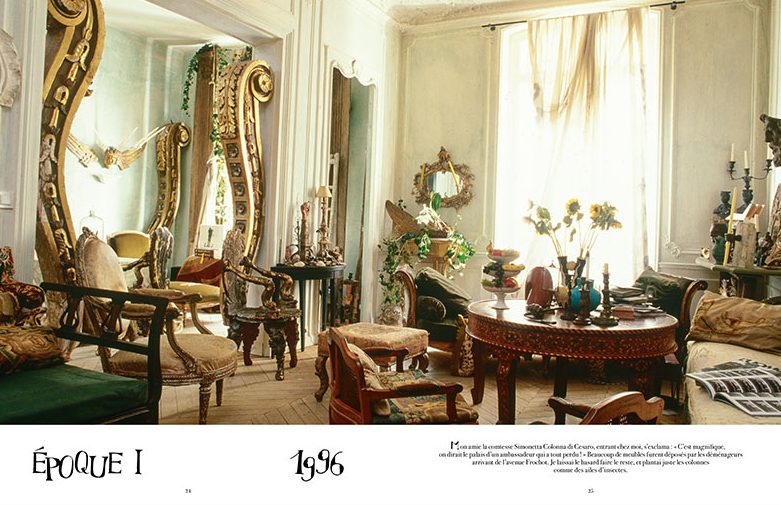 "Colors can create surprises in a classic apartment. Evolving in the contrasts, the habitat becomes playful and happy," he says. "Like a traveler, the owner changes the mood according to the rooms— conducive to daydreaming. My point of view is totally personal and my style, too."
The designer has dabbled in many artistic forms, but he originally started in fashion when he designed collections at Prada, Moschino, and Fendi.  "Six years of happiness between Silvia Fendi and Karl [Lagerfeld,] at the time of the Baguette, and I've never laughed so much," Darré recalls from his time with the late icon.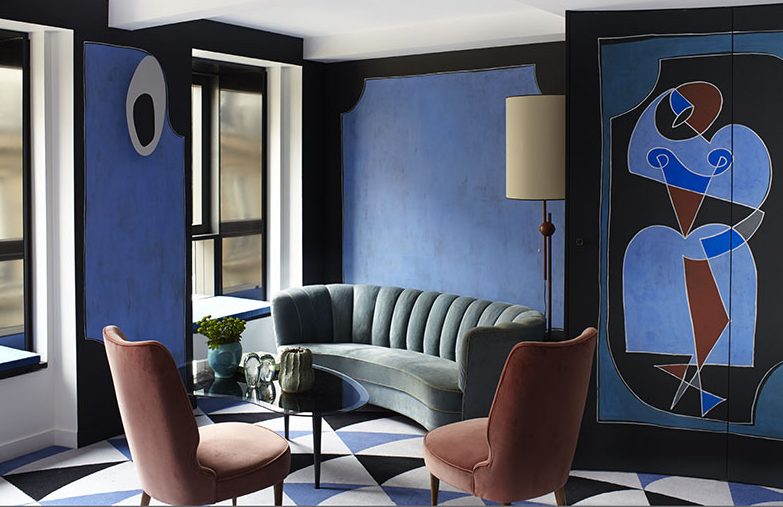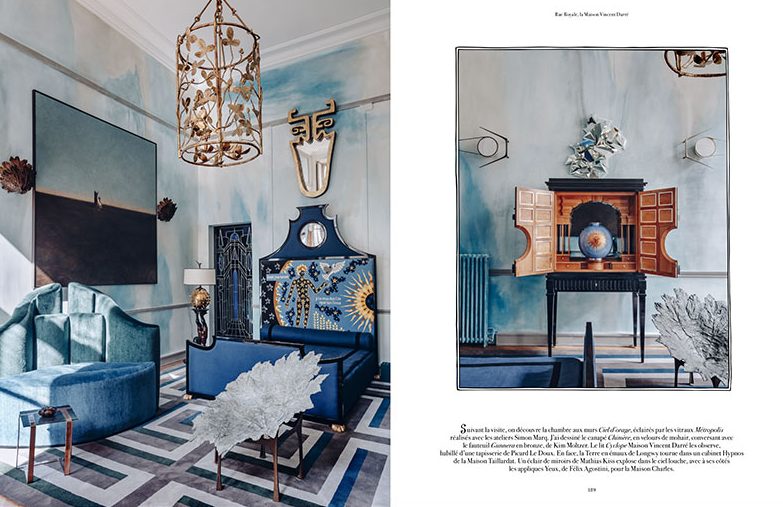 Every interior collected by the designer is plucked directly out of his life, from the haute couture house of Schiaparelli to the redesigned La Montana club. "What inspires me every day is my memory, where there are piles of polaroid memories since my childhood. It is an inexhaustible source of reference with which I play—the cinema, the artistic movements, the baroque, and the new surprises which come to enrich the past!" With a style at the
crossroads of Cubist, Dadaist, and Surrealist interiors, Darré had amassed a cabinet of curiosities previously locked away and now memorialized in a book.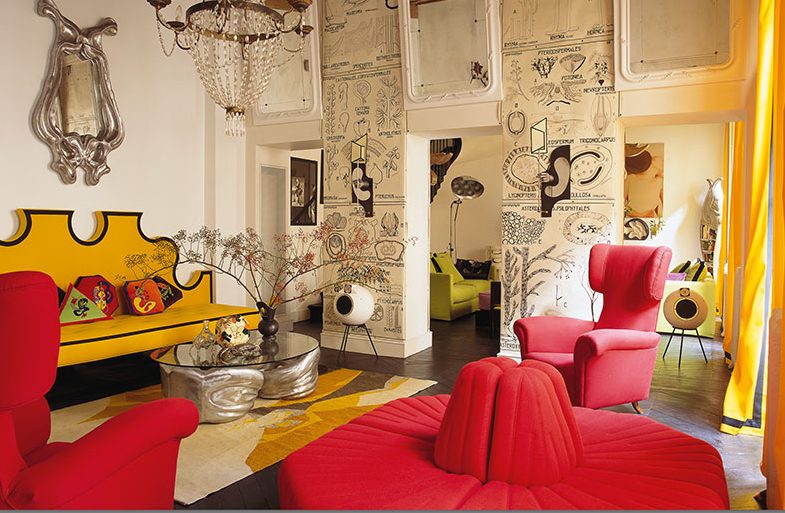 At the end of the day, Darré still goes back to his favorite place: night—the colors of which continue to tempt him. His newest salon in Paris is a personal haven of exceptional craftworks. But the best part— here Darré "gets back to the custom of a forgotten Paris, the one where Parisians are mixed with artists, actors, writers, stylists, and musicians all in one group of friends that are the essence of my life." Just like that, Darré continues to form the intrinsic part of Paris, the really good one with secret nooks of color, talent, and inspiration.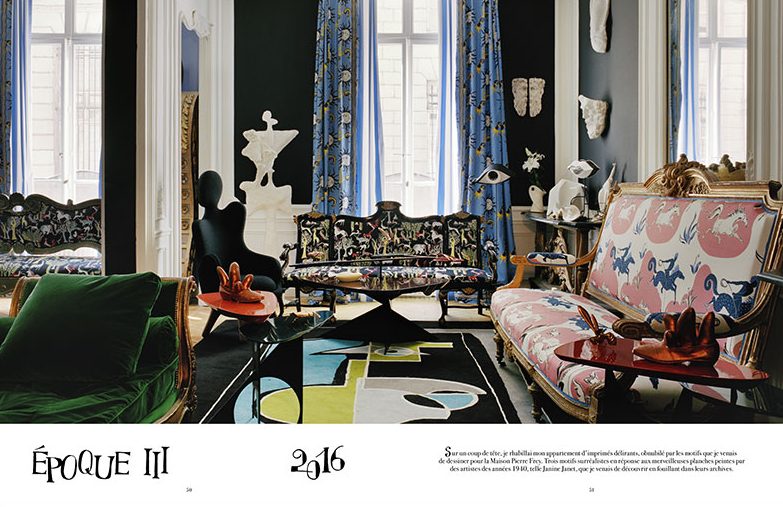 Vincent Darré: Surreal Interiors of Paris, $65. Available at Rizzoli.