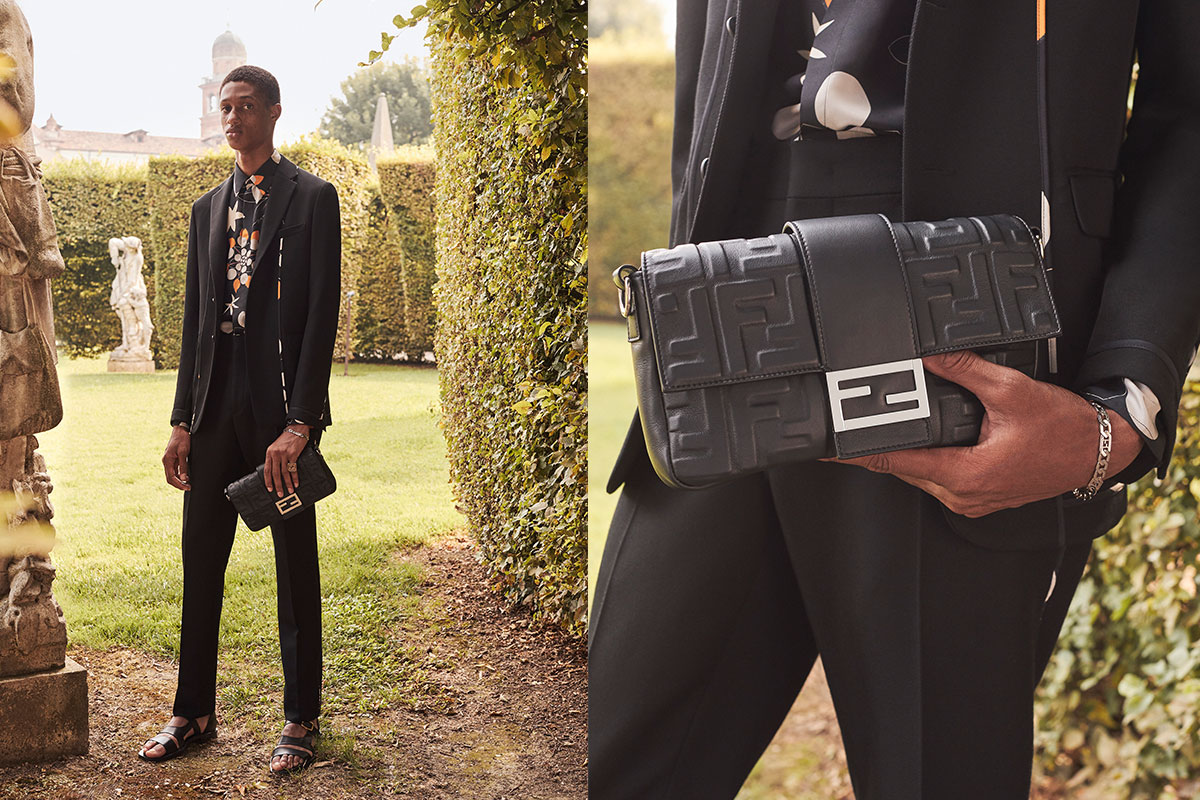 Exclusive: A First Look at Fendi Men's Spring/Summer 2020 Campaign
We return to "somewhere in Northern Italy" for the latest Fendi campaign. The Italian designer opted for the lush setting of the Italian countryside to accompany the Spring/Summer 2020 which was heavily inspired by botanical themes. Classic men's looks, including overalls, cargo pants, other workwear-inspired pieces, and tailored ensembles are reimagined through a fresh and bucolic lens. Overseen by longstanding creative director Silvia Venturini Fendi and with the help of Luca Guadagnino, the Academy Award-nominated visionary behind Call Me By Your Name and Suspiria who shot the images, the visuals are the perfect complement to the pieces that are grounded by an earthy color palette of greens, beiges, and browns.
Take a look at the campaign below and discover more on Fendi.com on January 10.