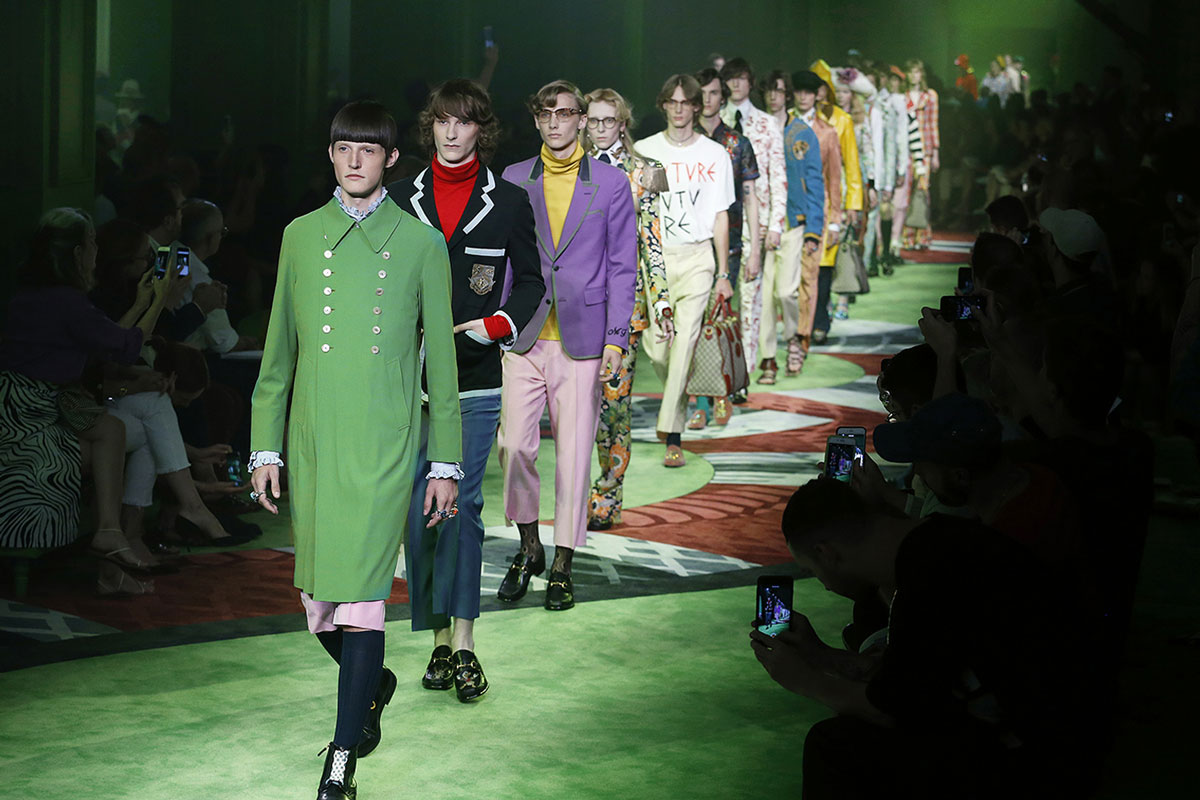 Gucci Will Bring Back its Men's Show in January
Over the past two years, Gucci has presented both its men's and women's collections in one show. This co-ed show theme has become a new norm in the industry as the fashion calendar has shifted and the emphasis on distinguishing menswear and womenswear as worlds apart has become kinda arbitrary. Nevertheless, the Italian designer will bring back its men's show during Milan Men's Fashion Week.
It's now the time to work together in the same way for Milan Fashion Week Men's," brand CEO Marco Bizzarri said in a letter. "Adding a day to the calendar is the right choice to maximize relevance and prestige, giving back to the men's fashion shows in Milan the role they deserve on the world's stage."
Menswear is enjoying a major renaissance at the moment, so it makes sense that Gucci would want to join the conversation in addition to challenging industry conventions. The label's Fall/Winter 2020 show will take place in Milan in January.