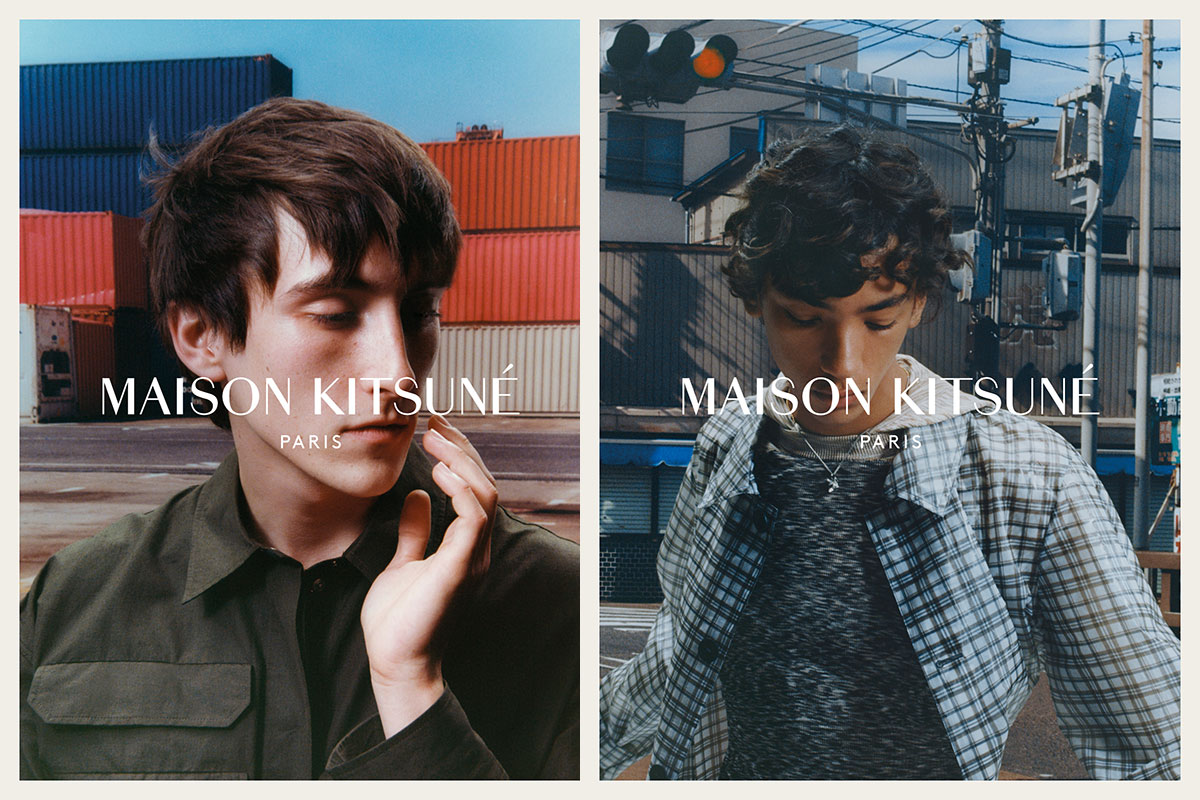 Maison Kitsuné Just Released its Spring/Summer 'S20 Campaign
Maison Kitsuné has revealed its first fashion campaign under the creative direction of Yuni Ahn for Spring/Summer 2020. The new series is inspired by the city and its colorful energy and everchanging lights. Shot with soft contrast, the campaign photos resembles retro film imagery.
The new collection of apparel amplifies the vibe by mixing materials on eclectic silhouettes for extra edge and uniqueness. Just like in most cities, individuals are often motivated to express themselves and in the campaign, this desire to do "as you want" is very evident. It's also easy, natural, and offers a positive spirit quite distinctive of the original brand signature that was a bit stricter. There are fewer lines, boundaries, and codes in the new Maison Kitsuné as it encourages customers to curate their own style.