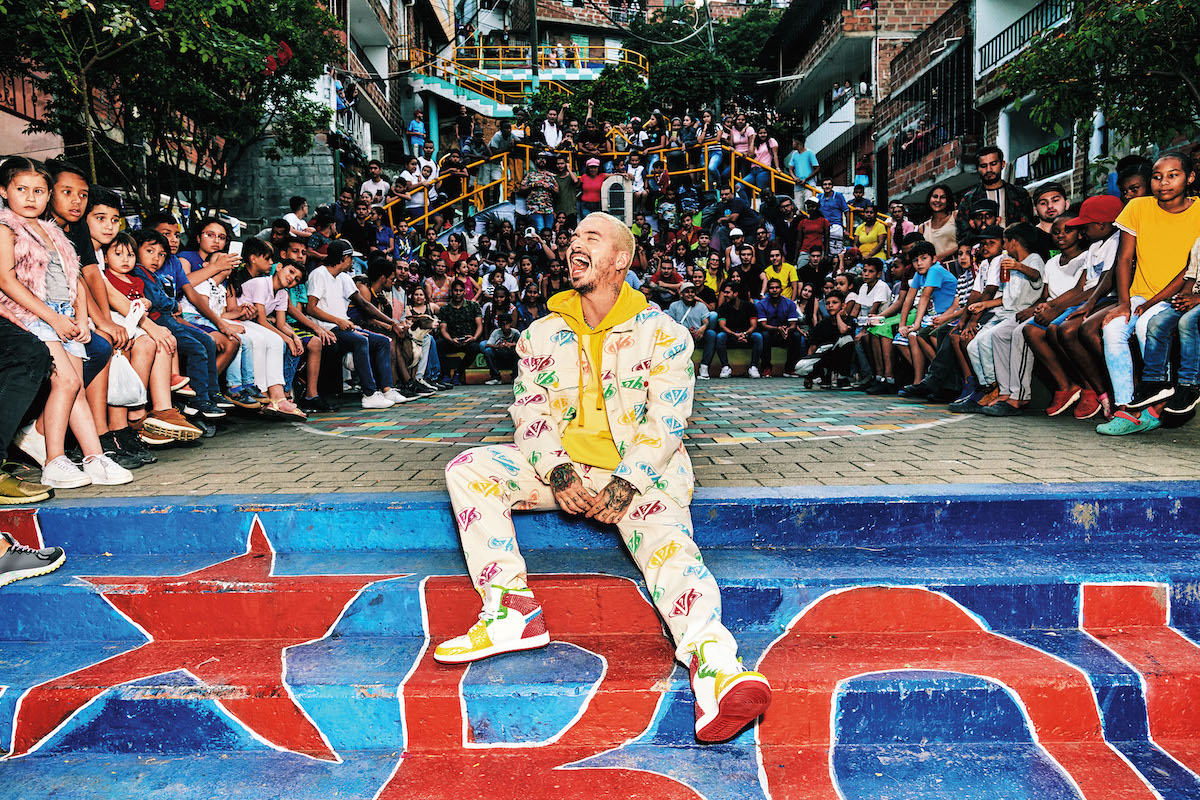 J Balvin is Back at GUESS
The Colombian reggaeton star J Balvin joins Jennifer Lopez as the face of Guess' Spring 2020 campaign. Having previously starred in a campaign for the American brand, this time Balvin takes Guess to visit his home — Medellín, Colombia. The vibrant collection, dubbed "Colores" allowed for the artist to explore designing himself. Inspired by his upcoming album, bearing the same name, the featured pieces reflect the colorful streets and the energy of the city. For the campaign, Balvin took a two-day journey through his city, allowing fans to join him on the shoot with photographer Tatiana Gerusova.
The artist has always been outspoken about his pride in his home country. "It is another opportunity to show the world how beautiful and amazing Colombia is, and the surging artistic vibes throughout the city and country," Balvin said in a release. Collaborating with Guess once again allows him to further extend his reach as both as an artist and designer on a global scale.