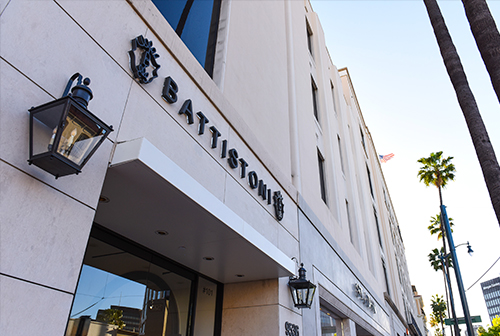 Battistoni Booms Beverly Hills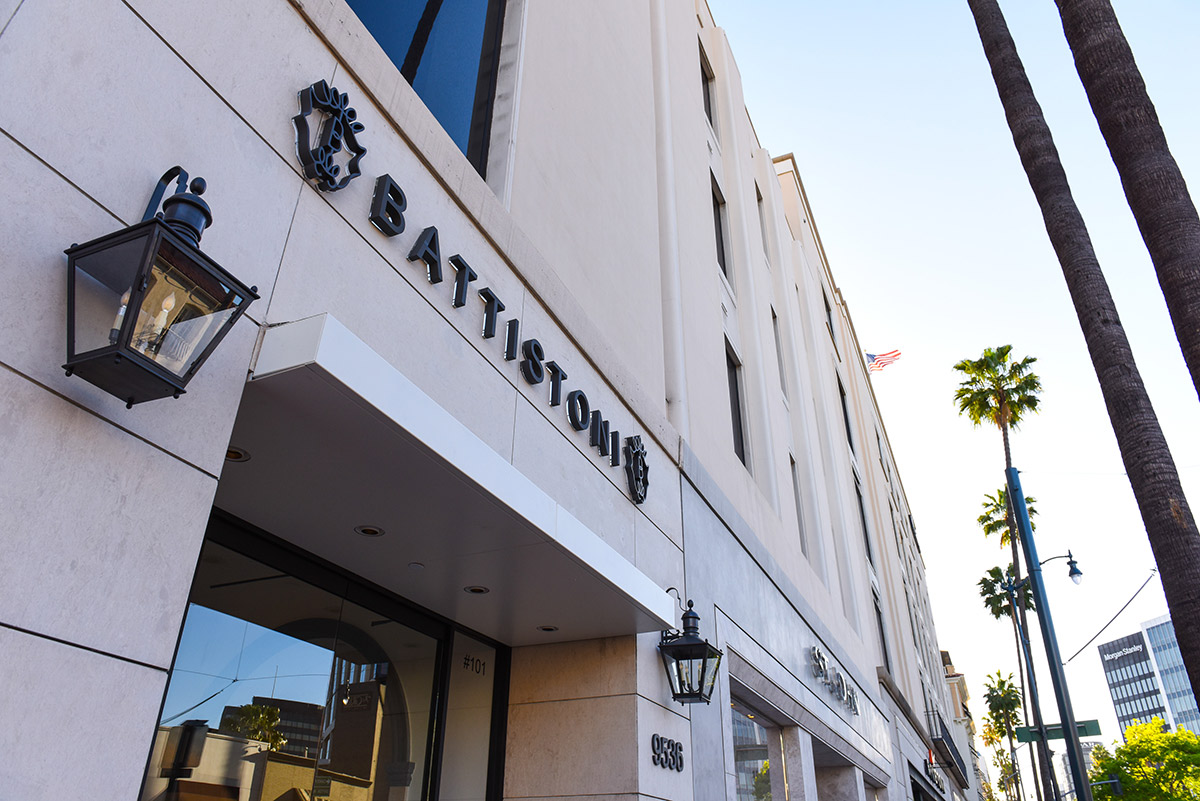 Image: Battistoni.
A stroll today down that sunny part of Los Angeles' Wilshire Boulevard where Beverly Hills seems to hug everything in arm's reach with polished, happy light reveals a new tenant, Battistoni, whose just opened, palazzo-sized boutique challenges the surrounding retail landscape.
Founded in 1946 on Rome's via Condotti in a quiet store adjacent to a literal palace, the brand's heritage draws from high-end menswear (Mr. Guglielmo Battistoni originally trained as a shirt maker) with the elegance of Italian formal design and the technique of local artisans. Eventually the house grew into a Hollywood name, adding to its family of poets, writers, and artists, names from the silver-screen like Marlon Brando, Francis Ford Coppola, John Huston and many others. Today, Battistoni's new West Coast flagship—its brick and mortar emergence into the US—reckons both worlds of intimate style and leading actor appeal with a red carpet-ready savoir faire.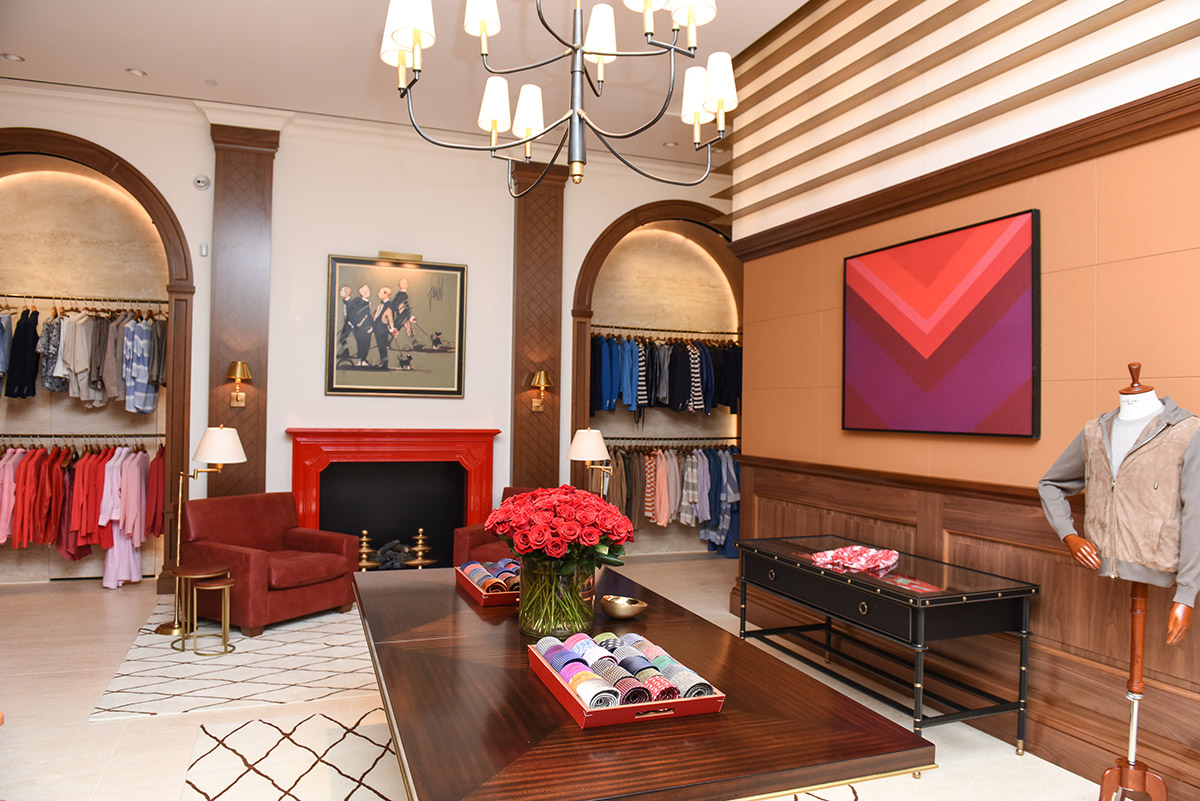 Image: Battistoni.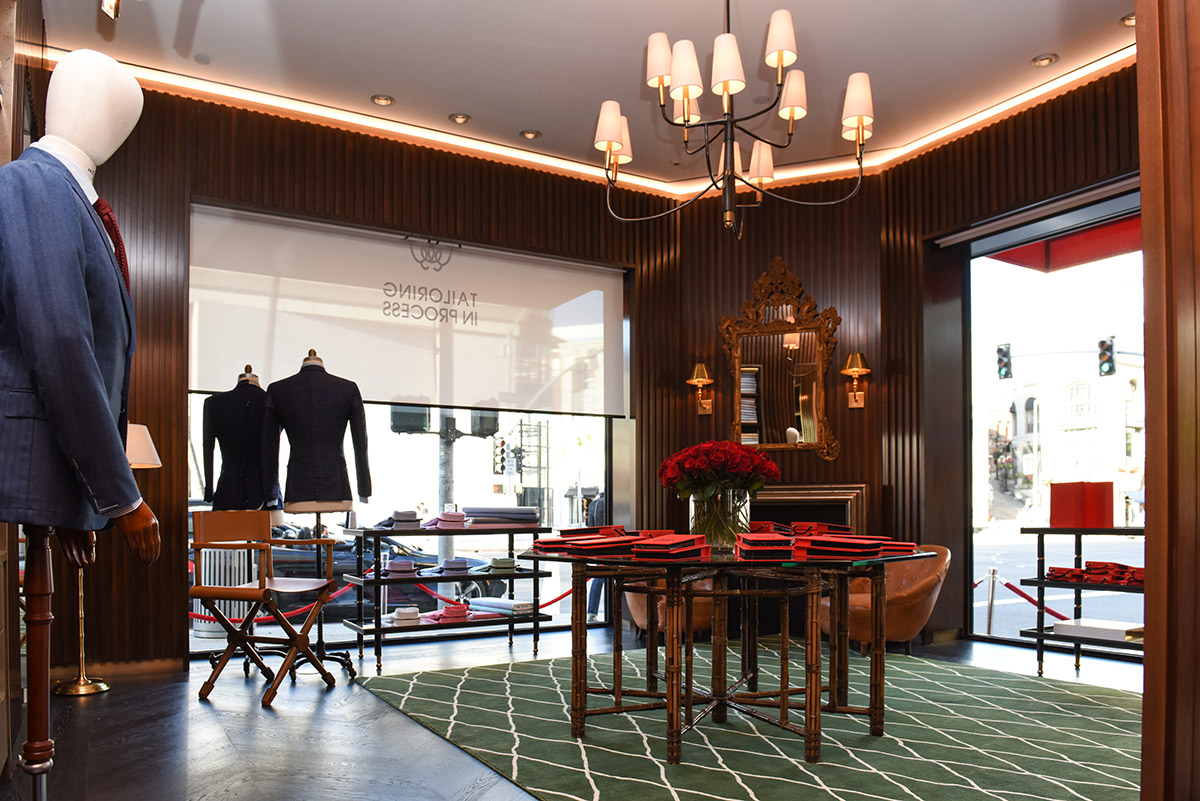 Image: Battistoni.
Designed with Emiliano Vitolo and Giulio Baiocco architects, the store captures the luxury of bespoke Italy in a lavish California rendition that mixes eras of style—like 1960s paneling or 17th century painted ceiling—with the rich materials of today—walnut, leather, and travertine—straight from Rome. From a stone-laid entrance, designed to mimic the fountain of its original outpost, to a street-side showroom-esque lounge where one can touch and feel each fabric offered in the bespoke process, the store is unlike any of its neighbors.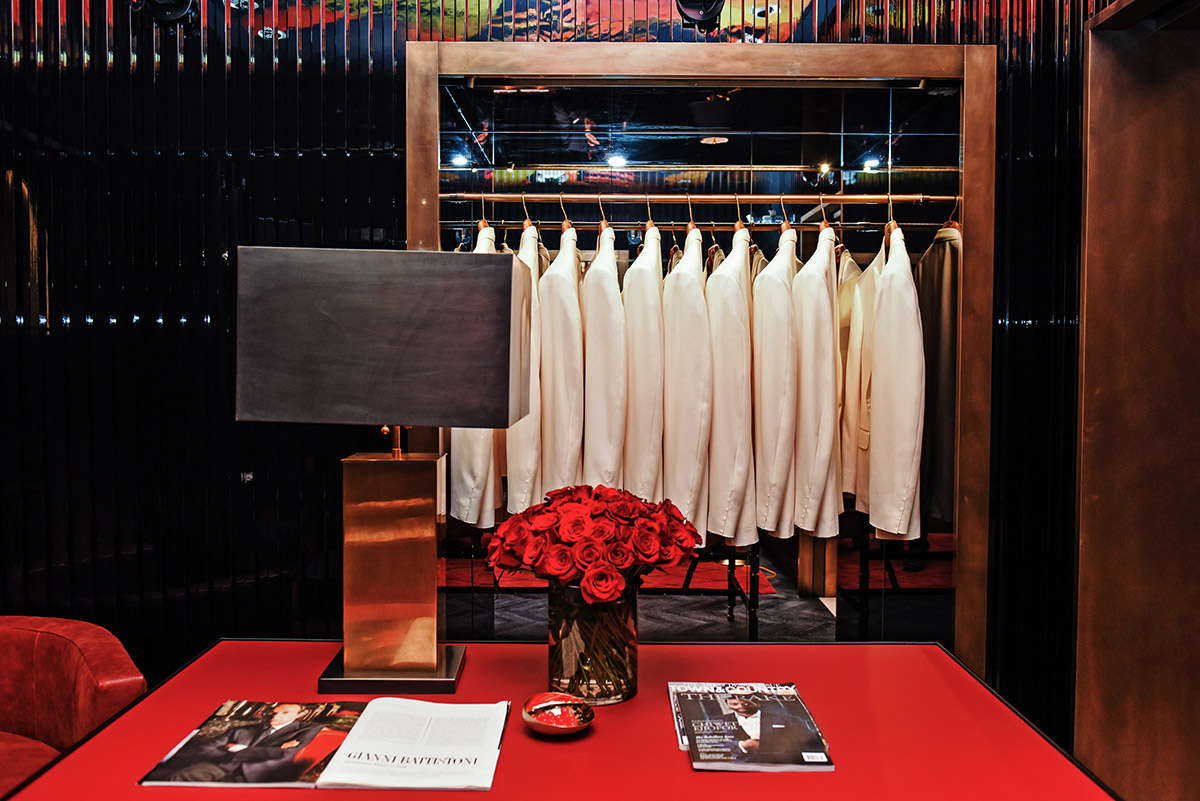 Image: Battistoni.
Interior to all of it, sit two private rooms—one boasting textured panels with slick bronze accents and an enormous fresco for the other—for VIP clientele to enjoy the Battistoni experience in private. "Our store in Rome is part retail and part home," says Gianni Battistoni, president of the brand. "It's a melting point of culture, cinema, and art. People came in the past just to read their morning newspapers. Humphrey Bogart would come to drink whiskey. For this store, we created two houses inside for just that." Decorating each room's exterior, pieces of artwork and small memories of home converse inside the space to continue that feeling.
The new boutique offers Battistoni's full range of clothing, footwear, and accessories, along with bespoke services seen by in-shop craftsmen, and is now open at 9536 Wilshire Boulevard, Los Angeles, CA.