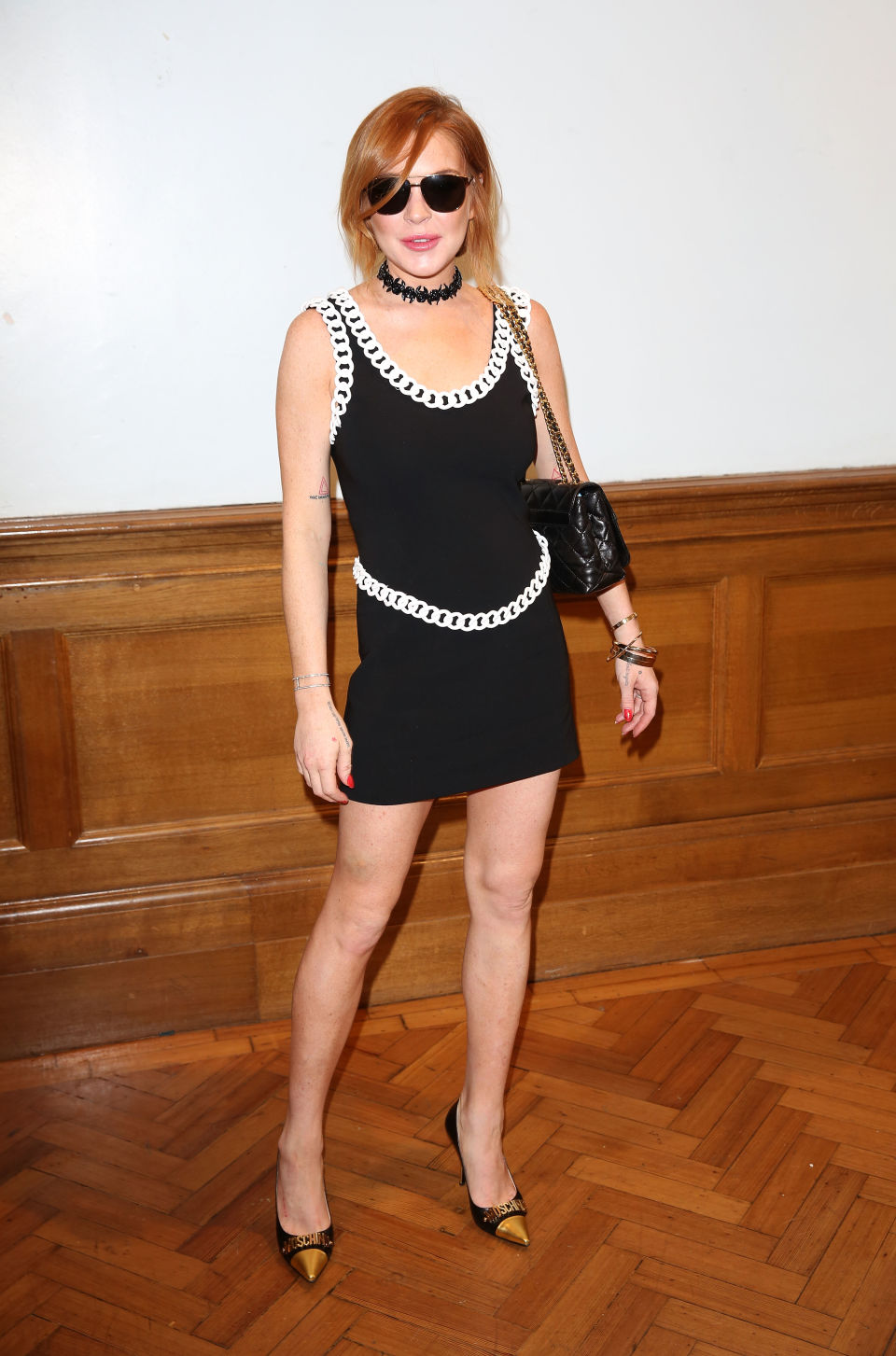 Lindsay Lohan Nervous/Excited for West End Debut, So She Says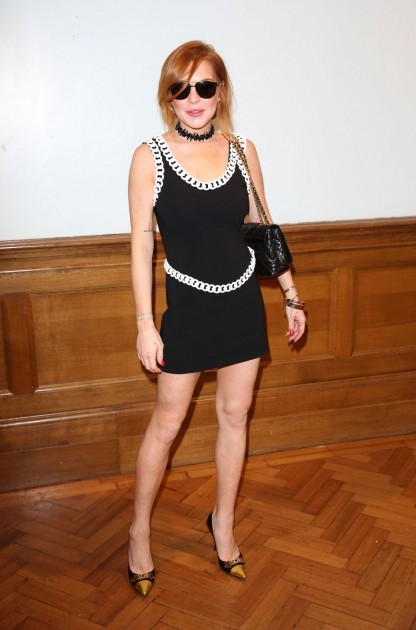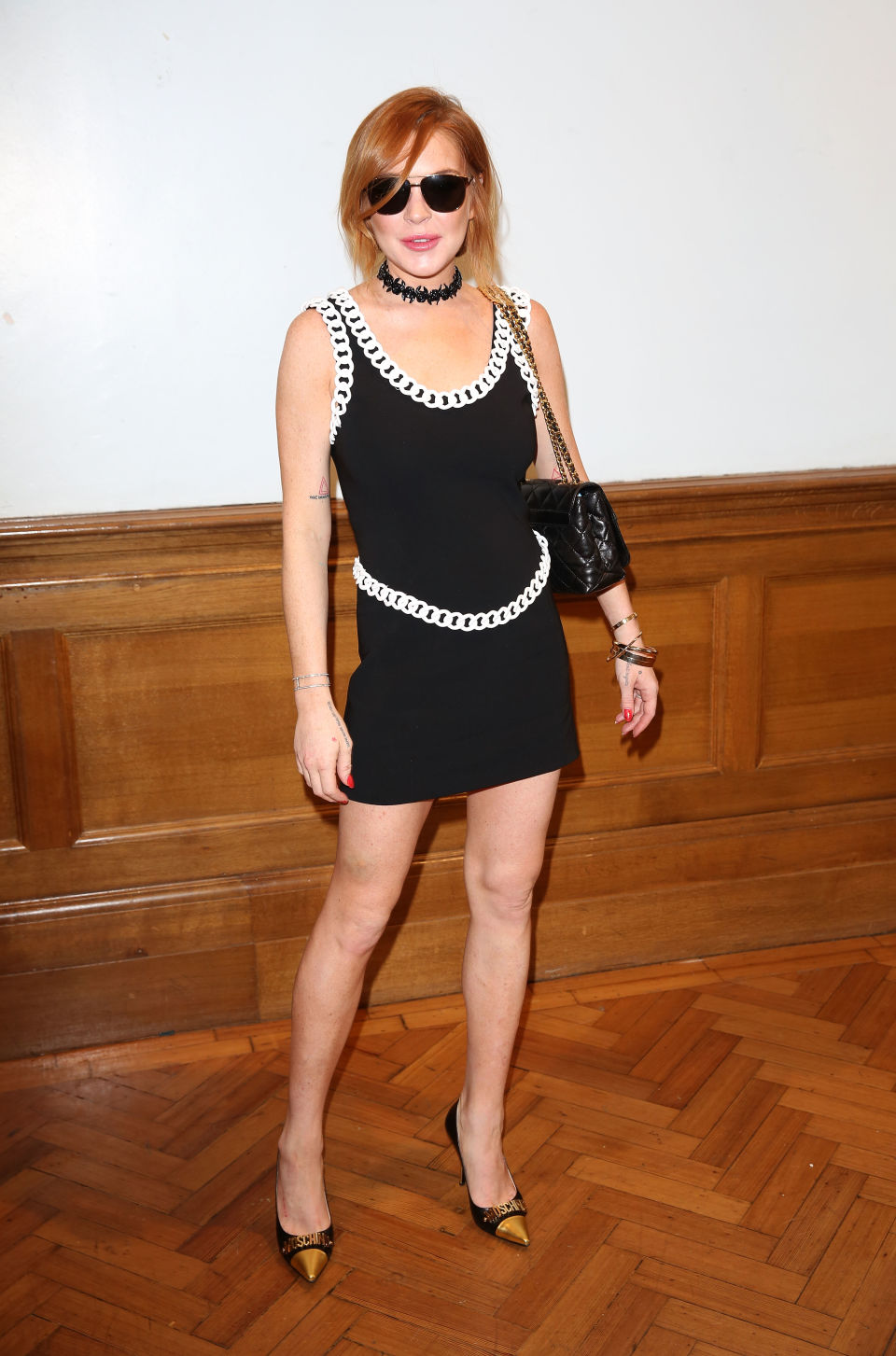 The last time Lindsay Lohan received widespread acclaim for her acting was in 2004's Mean Girls. Subsequent roles in Georgia Rule, Labor Pains, Liz & Dick, and The Canyons could not serve to buoy her once sky-high career back to the glory days. Her struggles with sobriety have long been public discourse, but during Jeremy Scott's Moschino menswear show this past Monday the actress did her best to subvert her exhaustive reputation.
Lohan told reporters she's been in London for several months (months!) preparing for a potential appearance in David Mamet's Speed-the-Plow in Novemeber (a quick Google search provides no information about said production). "It's the first time I've done a stage play or anything like that," she said. "I'm nervous but I'm excited."
Speed-the-Plow has deep Hollywood connections. The original Broadway production from 1998 starred Joe Mantegna, Ron Silver, and Madonna in her only appearance on Broadway. A 2008 production at the Old Vic starred Kevin Spacey, Jeff Goldblum, and Laura Michelle Kelly. And most recently, the fraught 2009 Broadway revival starred (and then not) Jeremy Piven, Raul Esparza, and Elizabeth Moss.
Pressed for more information about the future, Lohan was vague stating, "I'm going back to my West End world. I'm a little overwhelmed. I haven't done this — I haven't really done the shows — in the last few years. But I live for fashion."
Image courtesy of Getty.