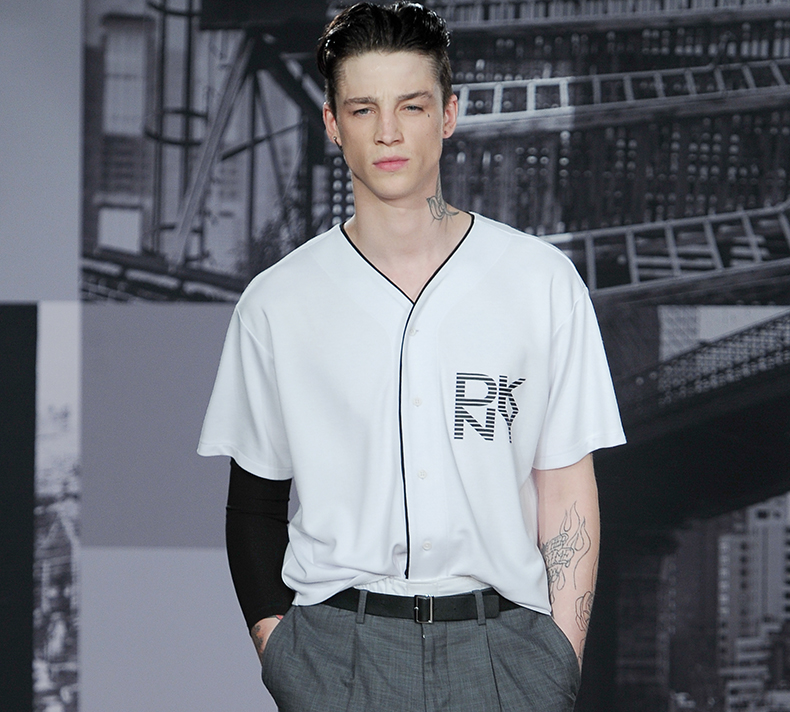 LCM: Reviewing DKNY SS15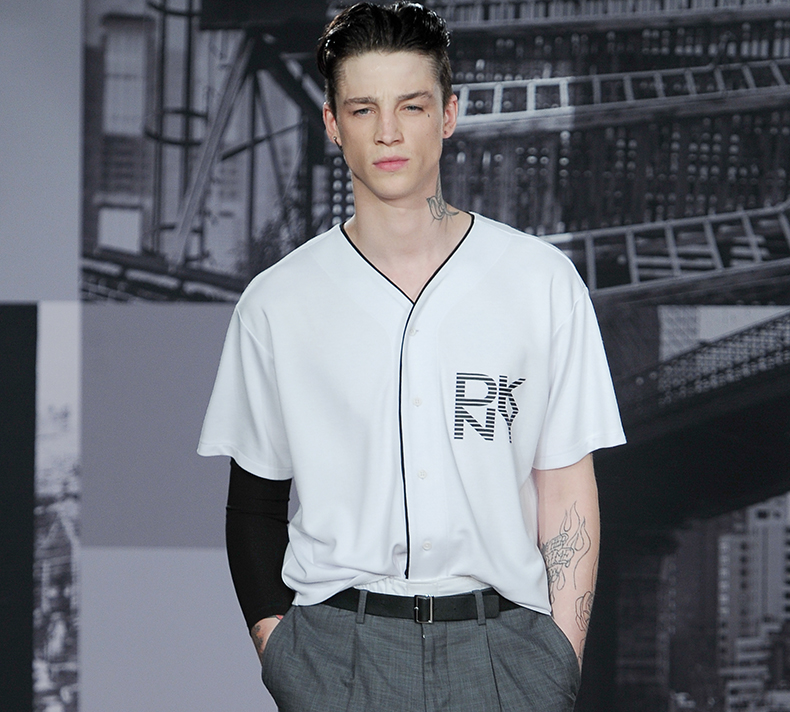 Image: DKNY.
Presented in London for the first time, DKNY's Spring/Summer 2015 collection was "created for urbanites who can't stand still." And yet despite its temporary new home, the brand refused to forget its roots, offering a parade of styles created for the tough-mouthed residents of its true city at heart. Outfits echoed the chameleon-like ability of the thriving New Yorker—always practical, but never lacking in style—and the innate ability to move from day to night with flexible finesse.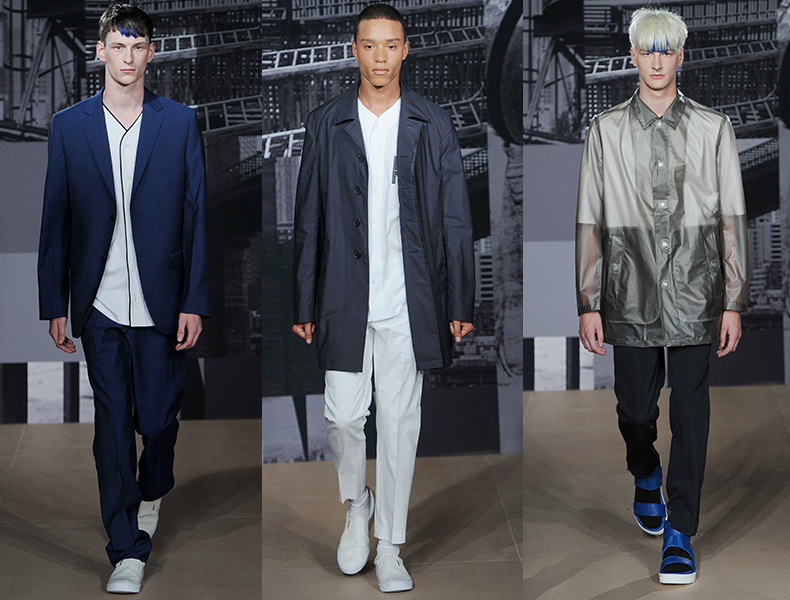 Image: DKNY.
To survive in New York's fickle climate layering is key, so of course it played a large part in DKNY's SS15 collection. Elements from baseball and 1980's NYC grit were pieced under formalwear; blazer and trousers merged to emphasize the duality of dressing-up or taking it downtown. Stark contrasting referenced the urban jungle and athletic baseball attire.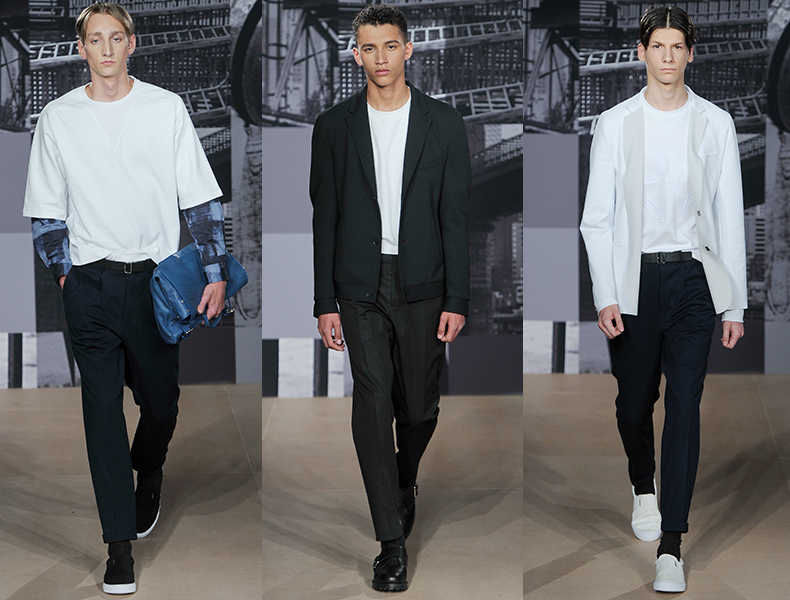 Image: DKNY.
Textured cotton was used, as well, with high-tech functional fabrics such as nylon, again highlighting the sportswear influence to the collection. Traditional suiting shapes were modernized with casual styling—two-piece suits were tricked-out with sandals and sneakers—and lighter fabrics to transition easily between different occasions. Even more on trend was the color scheme: black was paired with white, blue with yellow, and silver, another key color for the season, popped in and out.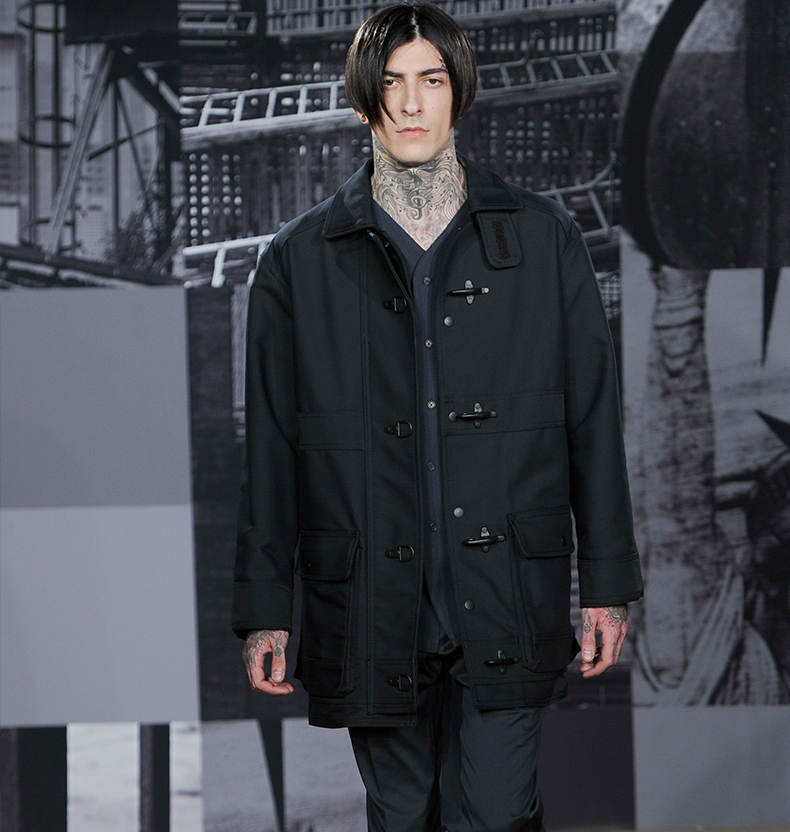 Image: DKNY.
The diverse casting was another reality of every day New York, emphasizing DKNY's altruistic ethos to design real clothing for real people. Even the inclusion of an androgynous female model on the runway—not the riskiest move at LC:M, but still—demonstrates the brand's consideration for its varied consumer. So while DKNY may have presented in London, asserting the company's wide reach and global customer, its New York identity is definitely still here to stay.
Want more London Collections: Men?
See our backstage coverage from DKNY SS15.