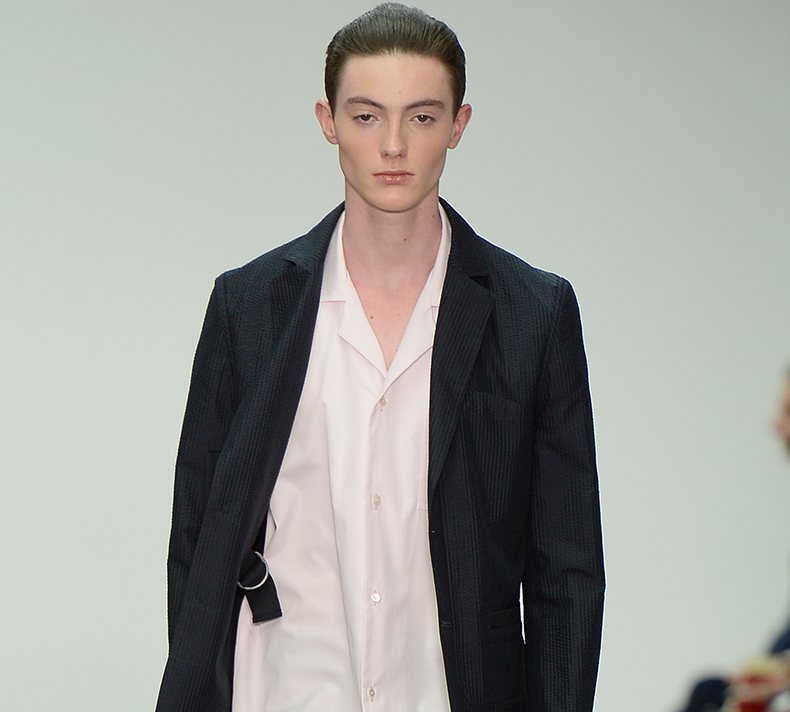 LCM: Reviewing Lou Dalton SS15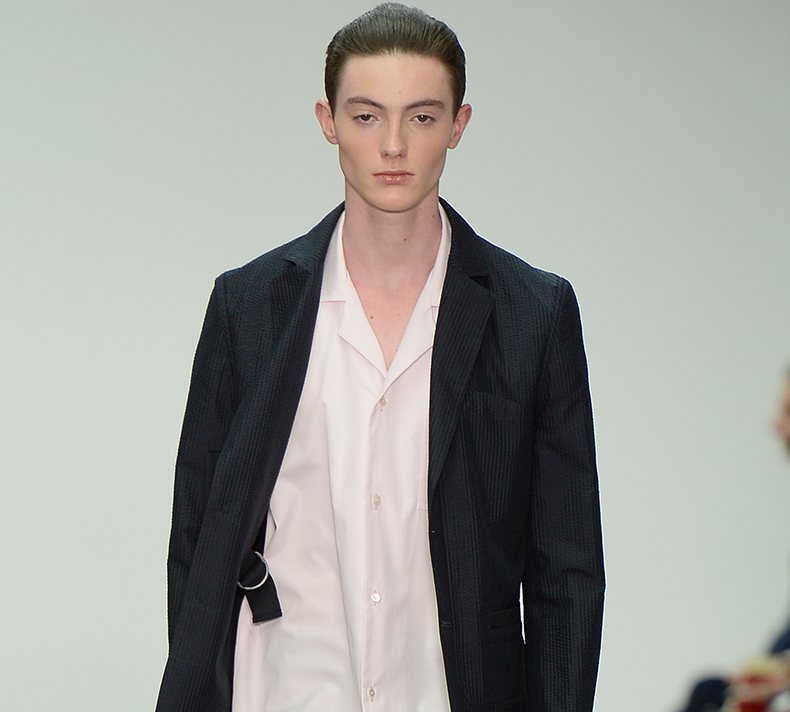 Image: Lou Dalton.
Following the goal to create menswear for the current consumer, Lou Dalton's Spring/Summer 2015 collection was all about control.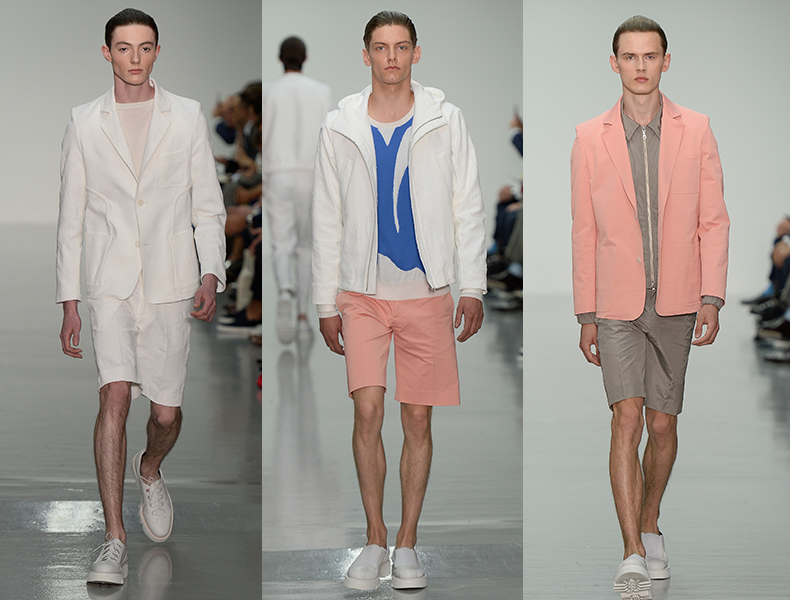 Image: Lou Dalton.
This season designer Louise Dalton chose to focus on suiting, but not as you know it, drawing inspiration equally from both military attire and sportswear. At first, bright injections of color and plaid worked to compliment fresh whites. Shirts and shorts set in lightweight sports fabrics with a military-inspired pallet were given a dash of color, paired under layers of peach. Slim shoulders and sharp tailoring on both tops and bottoms ensured a slender shape and modern feel.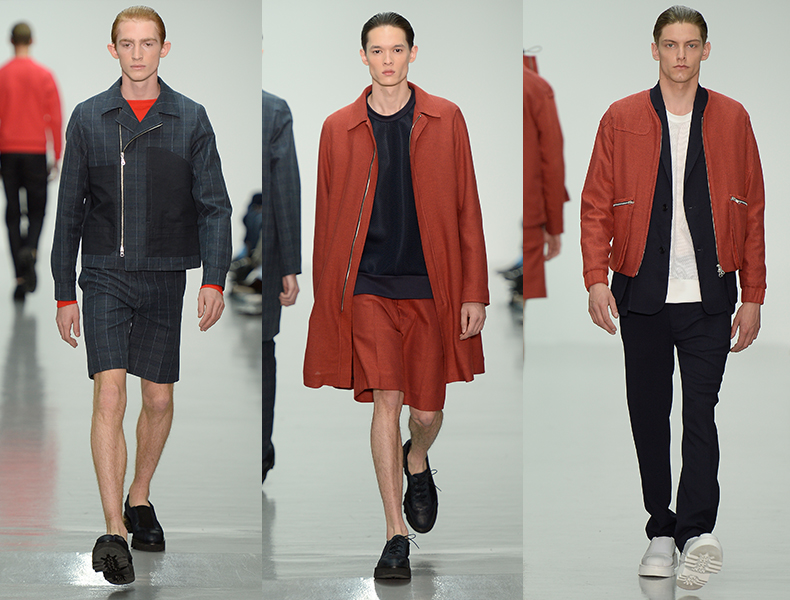 Image: Lou Dalton.
Later, short suits appeared in navy and red. A navy jacket was constructed with zip-detachable sleeves, giving the versatility to to be worn as a gilet. Sportswear continued under Dalton's formalization, transforming traditional fabrics into modern cuts. With a reference to the bullet-proof vest, a black waistcoat was worn over white shorts and red fine-knit jumper.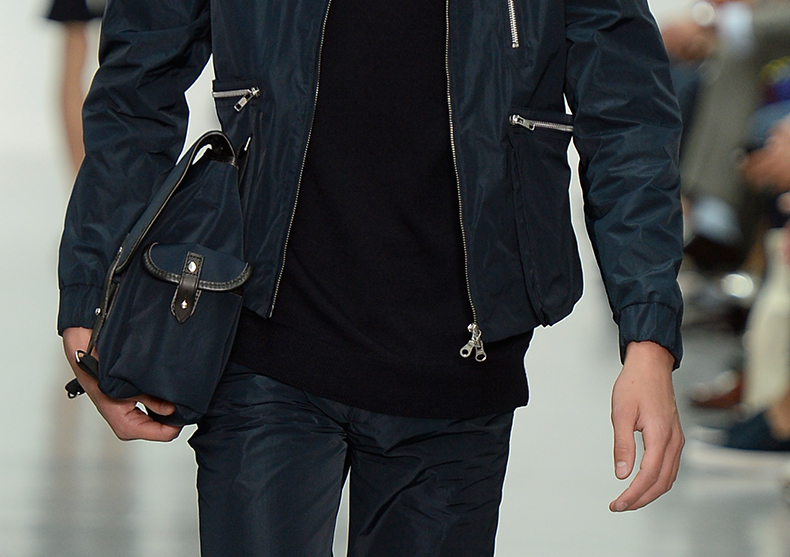 Image: Lou Dalton.
But the big excitement for the collection this season was the introduction of the first bag ever for the designer. Inspired by an ammunition carrie, the clutch was made in collaboration with Chapman, and was presentation in addition to Ace and Tate-designed resin scientist glasses, as well as two different shoes with Woolmark and Grenson; all four accessories that were implemented in tandem with the couture to embody Dalton's stronghold ethos of protection and control.