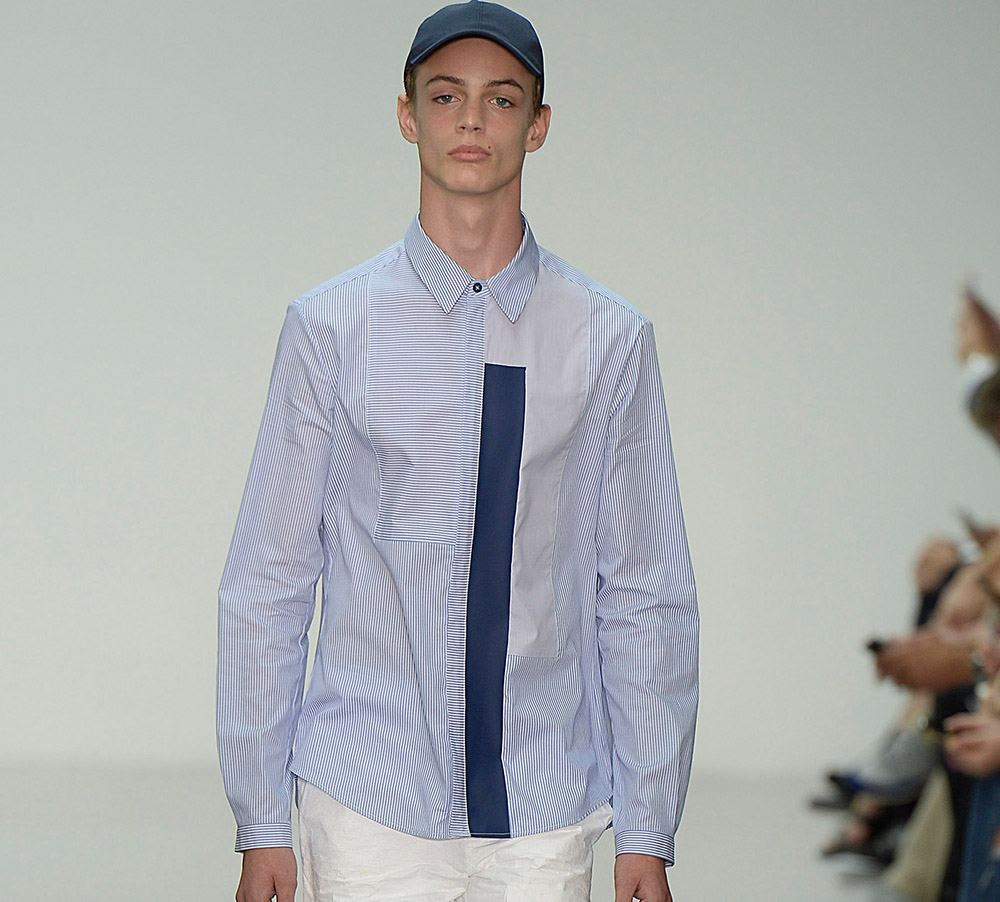 LCM: Reviewing Richard Nicoll SS15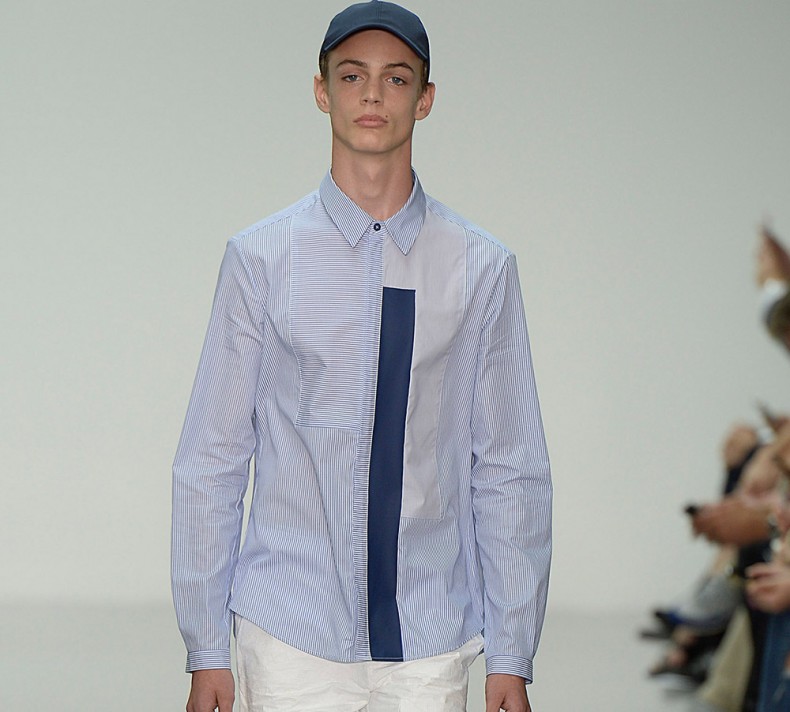 Image: Richard Nicoll.
Presenting his self-described "special normal" collection, Richard Nicoll Spring/Summer 2015 was minimal, un-ironed, lightweight and effortless.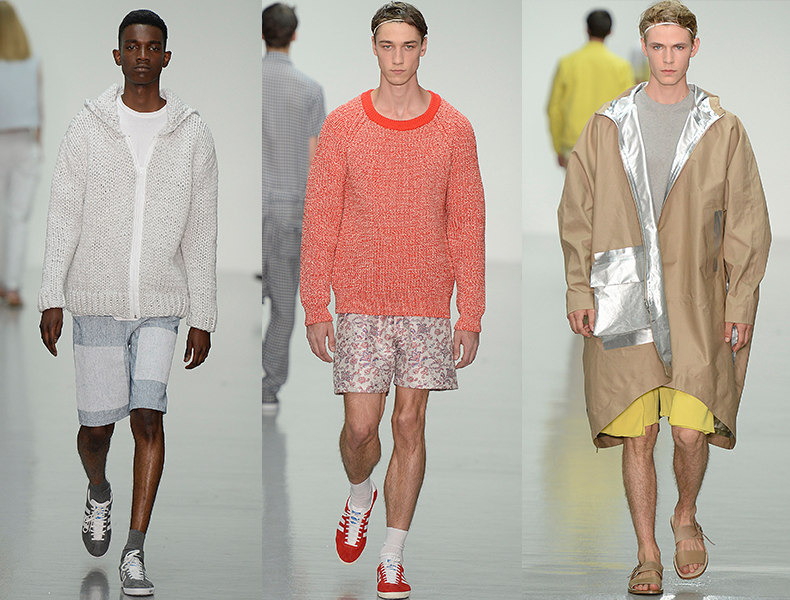 Image: Richard Nicoll.
Juxtaposing show notes such as "utalitarian elegance" and "innovative familiarity" gave an early indication of Nicoll's fusion of elements and mastering of normcore for this season. Although clean whites and metallics were dominant at first, playful prints came soon after. Gingham was used on matching shirt and trouser sets, trousers had floral patterned pockets, and a dip die vibrant sunshine-yellow appeared in a gradient over an outfit.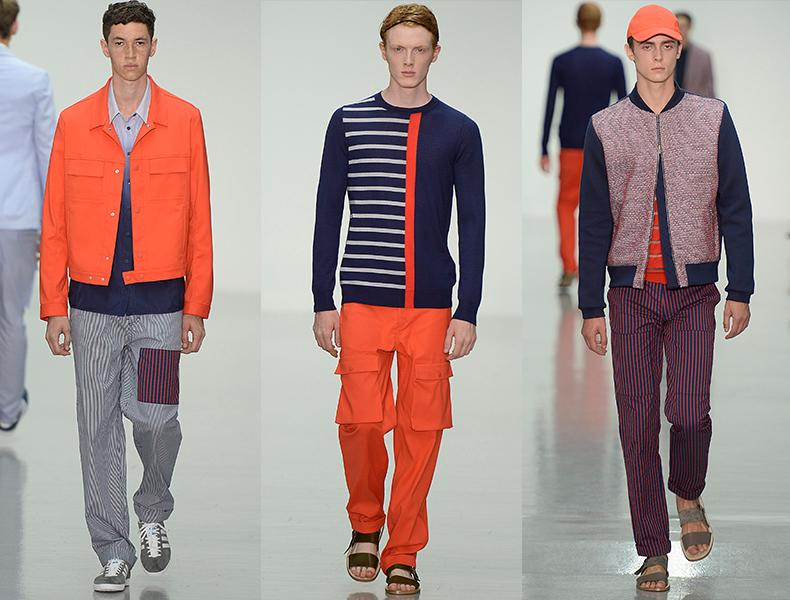 Image: Richard Nicoll.
The range of the entire collection gently nodded towards the diverse English weather, with knitwear paired with cargos and the designer's signature Bomber jackets layered over crumpled shirts and open-toe sandals. Craftsmanship of the traditional Japanese Shibori dyed shirts melted with industrial metallic and glossy fabrics; an amalgam of styles perfectly synchronized. Shirts and pockets were oversized and old-school tailoring was modernized in accessories too—models wore slim headbands and adidas Gazelles, some even customized with a bottle cap and safety pins decoration by Judy Blame.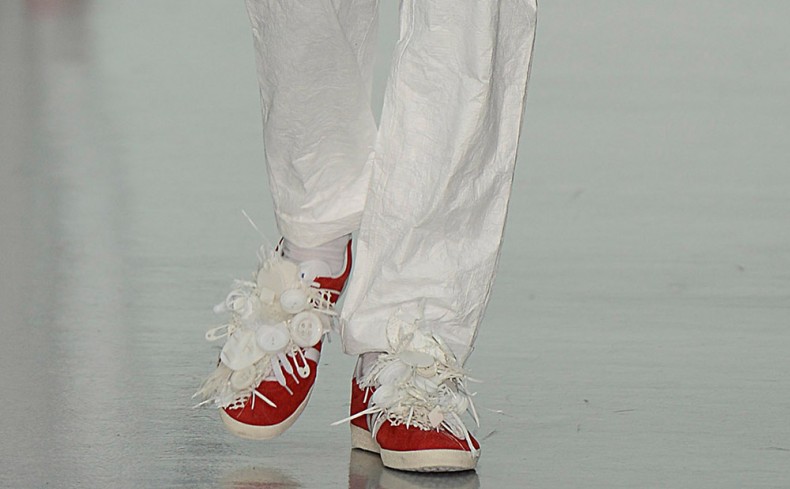 Image: Richard Nicoll.
While a collection which "personalized basics" may not have been challenging, it certainly shows Richard Nicoll's ongoing ability to project glimpses of high-fashion into the average consumer.