It's Been a Long Week: Miss Ada's Lavender Old Fashioned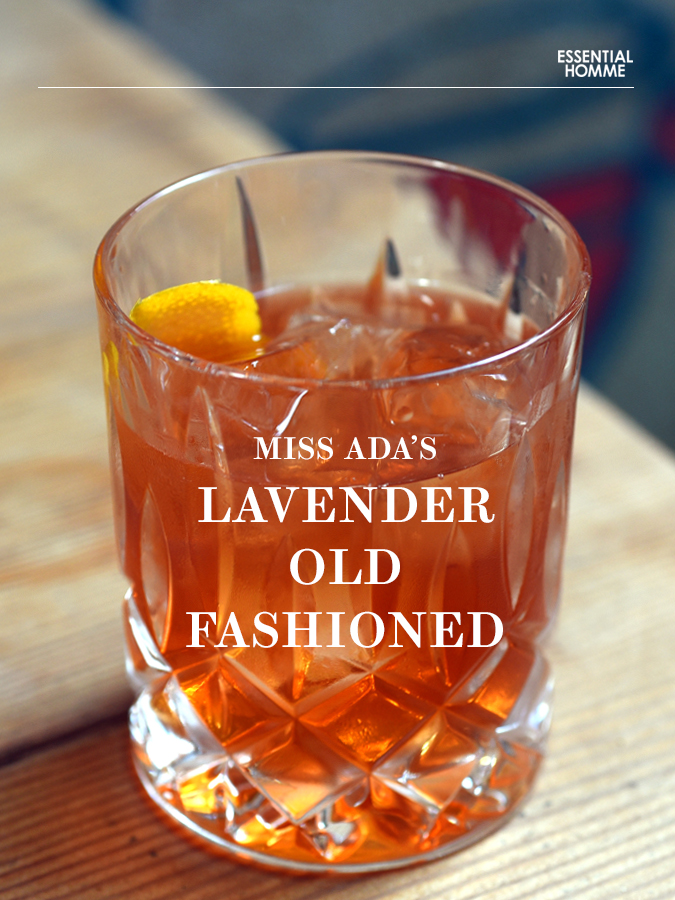 Image: ESSENTIAL HOMME, Miss Ada.
WHAT
Named for its Hebrew heritage, Miss Ada, Brooklyn's Mediterranean hot spot, showcases the Lavender Old Fashioned, a sweet treat that professes the eatery's relaxed aesthetic. With flowery overtones and a sugary finish the cocktail provides summer's sippable must.
HOW
Ingredients:
6 oz. Lavender
2 oz. Four Roses bourbon
2 qt. Water
4 c. Sugar
1 dash Angostura bitters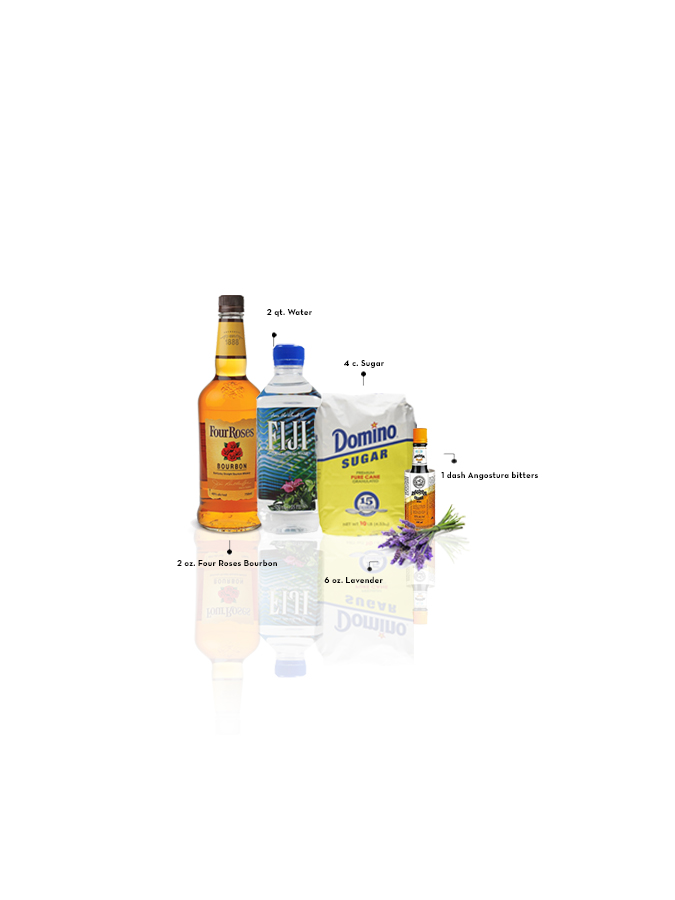 Image: ESSENTIAL HOMME, Four Roses, Fiji, Domino Sugar, and Angostura Orange.
THEN
Combine lavender, water, and sugar in a sauce pan and simmer over low heat for 5 minutes. Let the mixture steep overnight. Then, take two bar spoons of simple syrup and stir with bourbon and bitters in a cocktail shaker filled with ice. Strain into a rocks glass with fresh ice and garnish with a lemon peel.