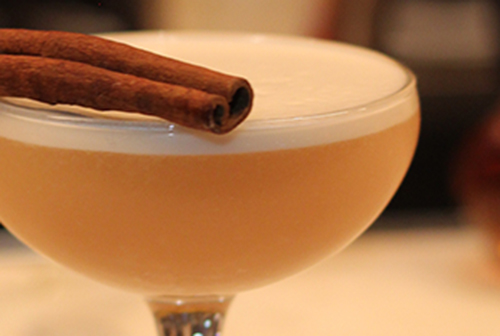 It's Been A Long Week: Bowery Meat Company's The Wishbone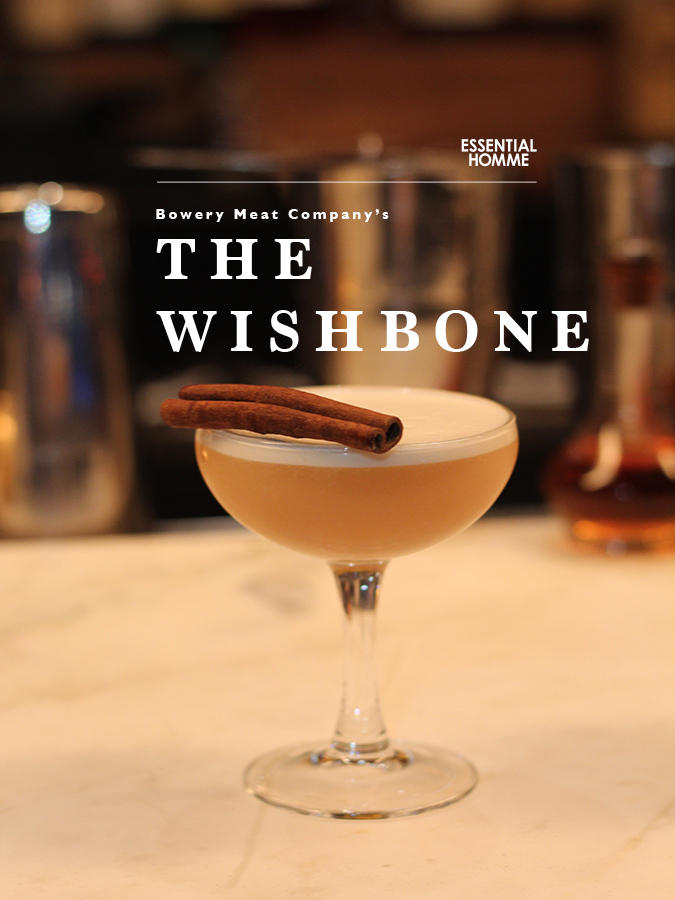 Image: ESSENTIAL HOMME, Bowery Meat Company.
As true believers of the work hard, play hard mantra, we present you with It's Been a Long Week, a weekly column aimed at awarding some liquid appreciation to you for just being yourself, dammit. Make a glass or two on us, you deserve it.
WHAT
Bowery Meat Company's The Wishbone
New York's Bowery Meat Company might have established itself by its steaks, but The Wishbone—a cinnamon-infused bourbon beverage—throws another delicious hat into the ring. Notes of spice join warm waves of cream in this try-at-home version of the complicated cocktail's usual three-part process.
HOW
Ingredients:
2 oz. Old Forester Bourbon
0.75 oz. Simple syrup
0.75oz. Lemon juice
1 Egg white
1 Cinnamon stick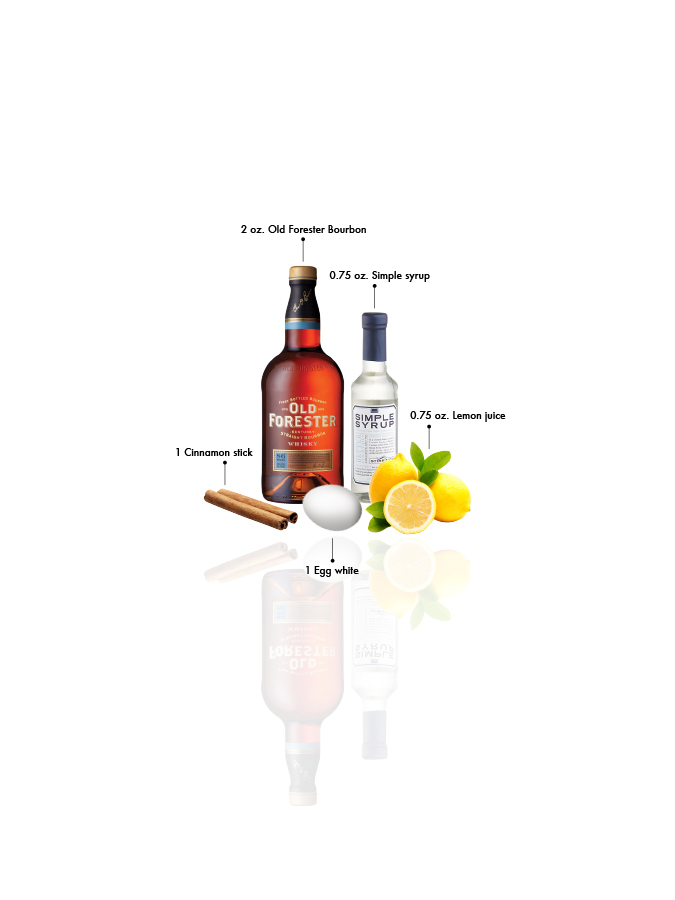 Image: ESSENTIAL HOMME, Old Forester Bourbon, Stirrings. 
THEN
Combine all ingredients in a shaker and shake for 25-30 seconds. Add ice and continue to shake vigorously. Fine strain drink into a chilled coupe glass and garnish with a stick of cinnamon.