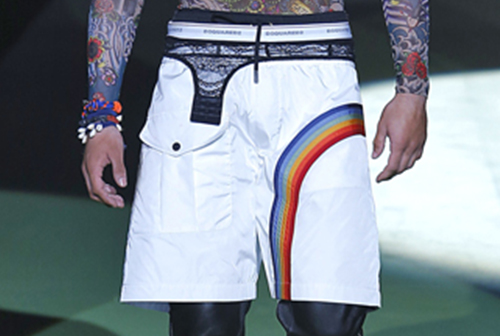 Cool Beach Pairings for a Sizzling Summer
Don't be caught off guard while strolling along the bright and sunny beaches this Spring/Summer 2016 season. To keep you looking cool, while staying hot-on-the-heels of summer's steamiest time, here is a completely sizzling compilation of the best pairings for the beach, pool, and anything in between–sunscreen not included.
1. Richard James x Salvatore Ferragamo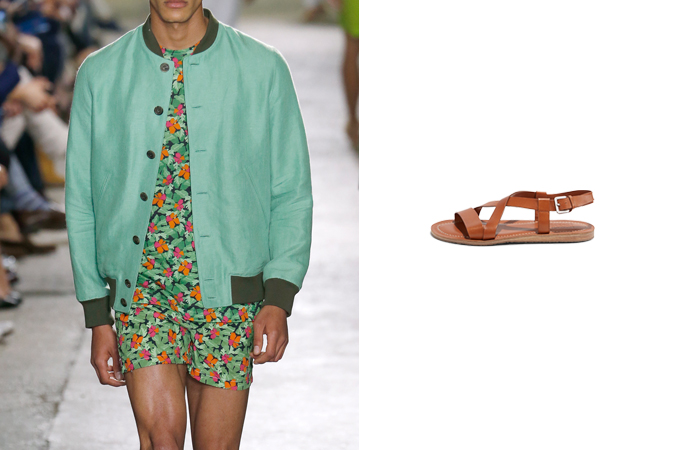 Image: Richard James x Salvatore Ferragamo.
Show off a green thumb with Richard James' floral patterned trunks. A leather sandal from Salvatore Ferragamo fine-tunes this natural look with an unconcerned ease.
Green lively leaves classic short swimwear: $386. RichardJames.co.uk. Calfskin strap sandal: $495. Ferragamo.com.