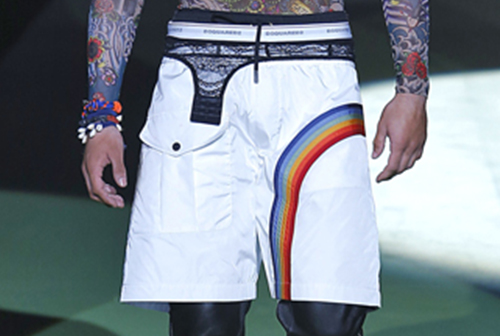 Cool Beach Pairings for a Sizzling Summer
To keep you looking cool, while staying hot-on-the-heels of summer's steamiest time, here is a completely sizzling compilation of the best pairings for the beach, pool, and anything in between–sunscreen not included.
9. Nautica x BALLY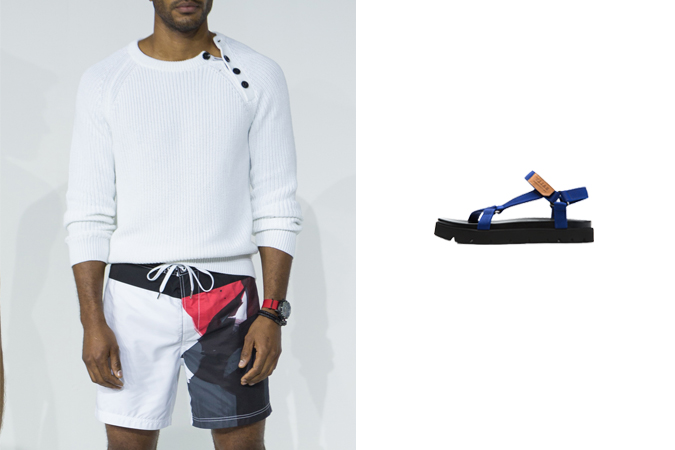 Image: Bally, Nautica.
A cobalt blue BALLY sandal provides a chunky base for a Nautica graphic boardshort – a staple piece from a brand that knows what it's doing.
Quick dry graphic boardshort: $128. Nautica.com. Tylor sandal: $595. Availability upon request.