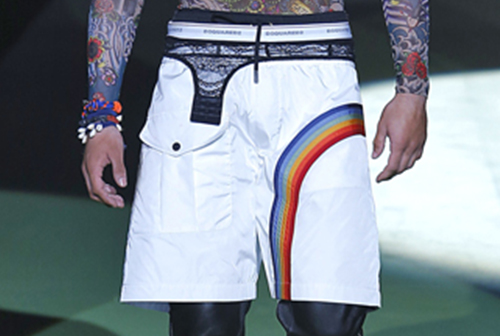 Cool Beach Pairings for a Sizzling Summer
To keep you looking cool, while staying hot-on-the-heels of summer's steamiest time, here is a completely sizzling compilation of the best pairings for the beach, pool, and anything in between–sunscreen not included.
4. Vivienne Westwood x Gucci

Image: Vivienne Westwood, Gucci.
Punk rock at its core, this Vivienne Westwood animal print piece is ready to attack the summer with a leather Gucci sandal fit to unleash your inner beast.
Printed swimsuit: $250. VivienneWestwood.com. Leather sandal with feline heads: $595. Gucci.com.