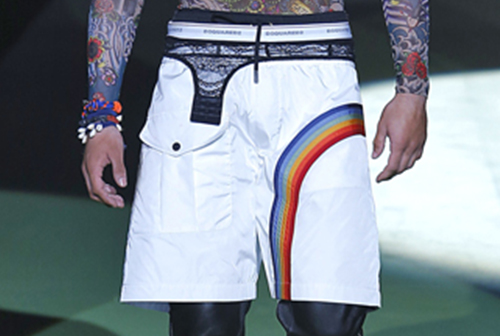 Cool Beach Pairings for a Sizzling Summer
To keep you looking cool, while staying hot-on-the-heels of summer's steamiest time, here is a completely sizzling compilation of the best pairings for the beach, pool, and anything in between–sunscreen not included.
8. Thorsun x Hermès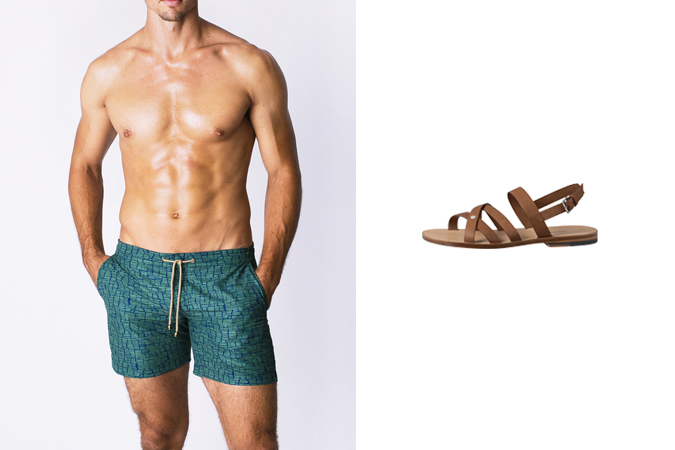 Image: Thorsun, Hermès
An emerald-green swim short from Thorsun, paired with a chocolate brown leather sandal from Hermès, makes the perfect combo for that country club pool dip.
Green clay short, $275. MatchesFashion.com. Men's leather sandal in brown: $870. Hermes.com.