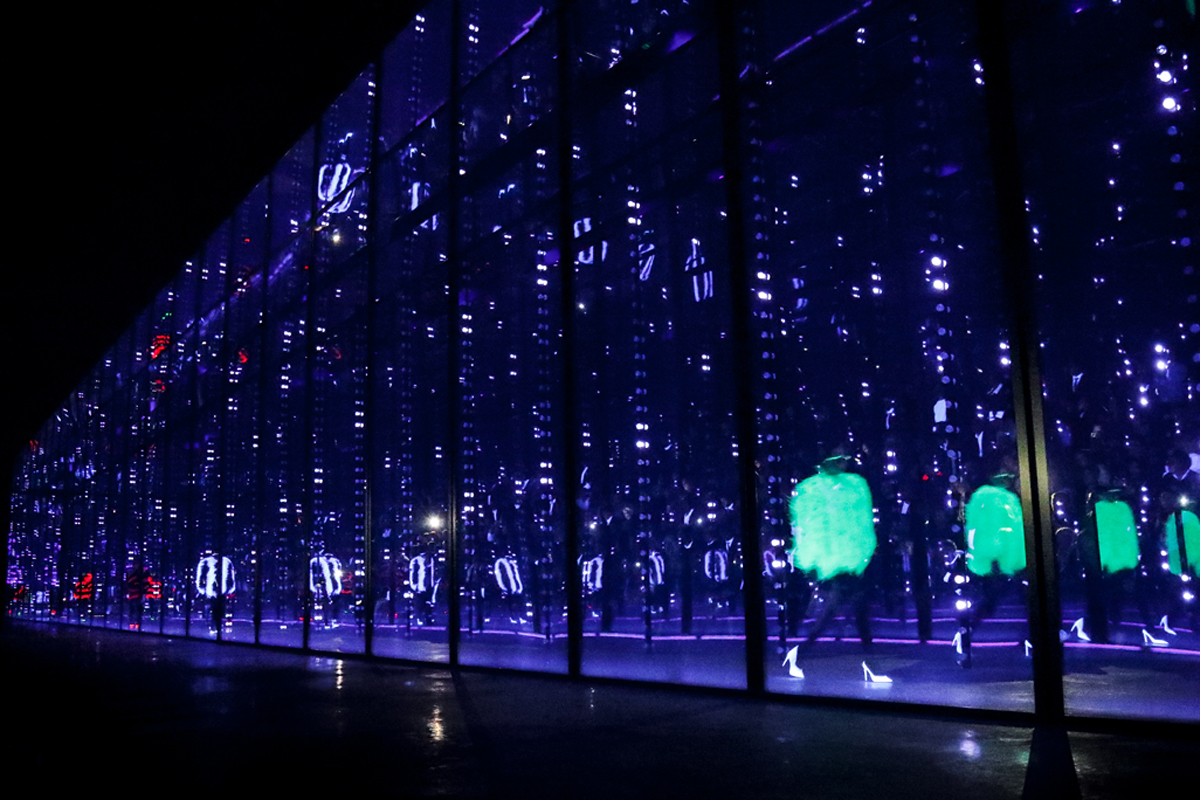 Saint Laurent Orchestrates Neon Spectacle for Fall '19
Saint Laurent is a rock star brand. Ever since Hedi Slimane was appointed as creative director of the French house in 2011, it's routinely referenced decades of rock subgenres — punk, garage, new wave, the list goes on — and, in turn, become a favorite of the celebrities it idolizes. It's a truly symbiotic relationship that has worked seamlessly and the latest effort proves no different, with current creative director Anthony Vaccarello embracing the spectacle of the show for its Fall 2019 presentation beneath the Eiffel Tower in Paris.
Vaccarello has led the brand since 2016 and seemed committed to continuing what was started. Saint Laurent's clothing remains as sleek, slim, and trendy as ever, with one showstopping piece to leave a lasting impression (remember the heart coat?), but previous collections have seemed more like preservation than reinterpretation. However, this season saw a subtle departure from the ultra-skinny tailoring that's become synonymous with Slimane and, as a result, the label. For the womenswear, shoulders were broader and dresses were looser. The menswear retained many of the signatures (skinny, but breathable tailoring and '80s influences anchored by a predominantly black color palette). The specter of Slimane remains, but this collection showed Vaccarello ready to reinterpret the pieces in his own way while maintaining its legacy. This was evident in the show's celebratory final act, which featured models marching down a runway illuminated by blacklight that highlighted several neon looks, which could either be seen as a victory lap or a call for an encore. Guess we'll find out next season.
Check out some of the looks below.
Images: Saint Laurent.