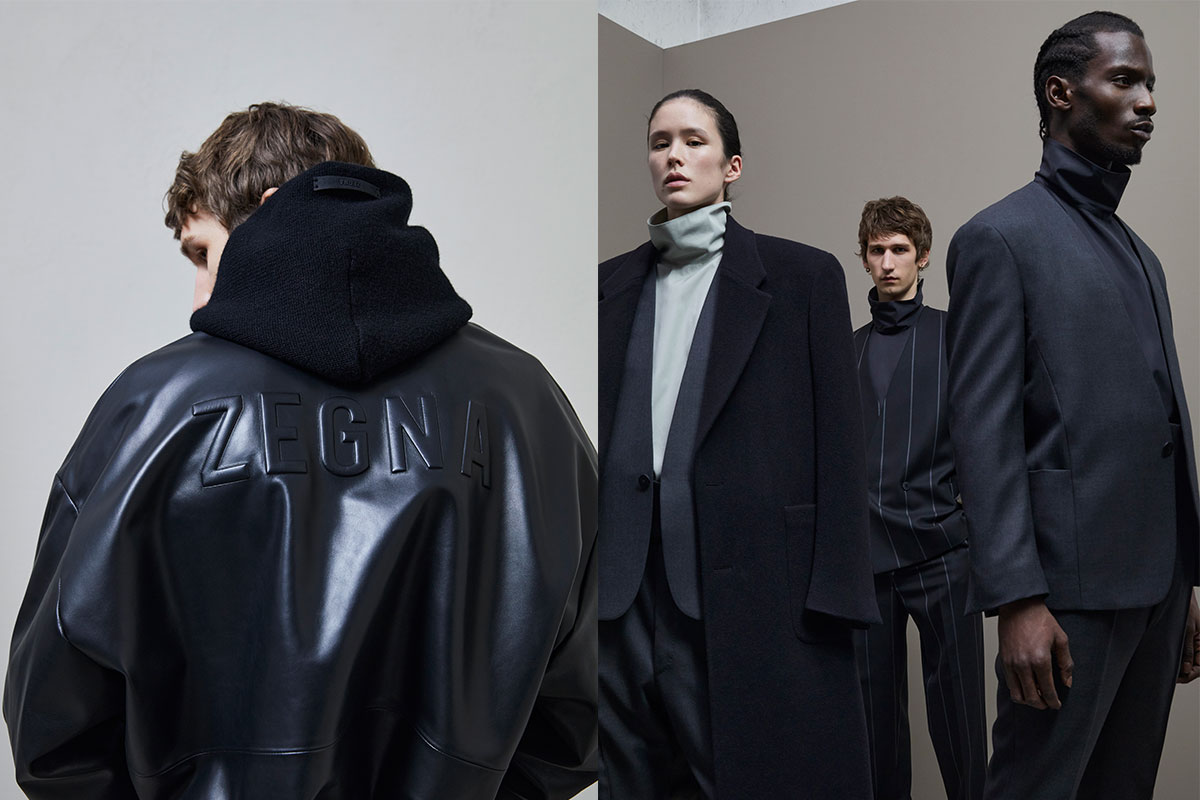 A Closer Look at the Ermenegildo Zegna x Fear of God Collab
Word of the collaboration between Italian designer Ermenegildo Zegna and American streetwear brand Fear of God first arrived last month. It was just another announcement of another luxury brand partnering with a streetwear entity, but this one promised to be different. Zegna's artistic director Alessandro Sartori worked closely with Jerry Lorenzo, founder of Fear of God, to write a riveting new chapter in menswear, and following the global debut in Paris earlier this week, they're off to a promising start.
The looks are pretty solid. Rather than just combining logos, Sartori and Lorenzo took the time to conceptualize how best to balance their strengths so that they could deliver a cohesive and unexpected group of looks. There was a visible amount of restraint as a result, from the dark and muted color palette to the general absence of prints, which is the collection's biggest strength. Deconstructed suits include jackets that only have one-button and no lapel whatsoever, simplifying men's tailoring with easy-to-wear versatility. There are plenty of layer-able pieces, from turtleneck t-shirts to overcoats to structured button-down shirts in cotton and suede, which stand as strong basic essentials.  While the pieces look best together, it's easy to imagine the separate pieces being integrated into a variety of different wardrobes.
"The collection speaks to our audience just as it does Jerry Lorenzo's, but we believe it can also appeal to a new client, thanks to the mix of Zegna's impeccable tailoring and Fear of God's concept of laid-back luxury," Sartori said in a statement. "We have worked with great balance, without our ego's ever surpassing one another, to create a unique new wardrobe. A perfect synthesis of our two souls: clothes to wear at any time of the day in order to feel good. And this is only the beginning, as our conversation has just begun."
The Ermenegildo Zegna x Fear of God collection will drop in September. Check out the lookbook below.