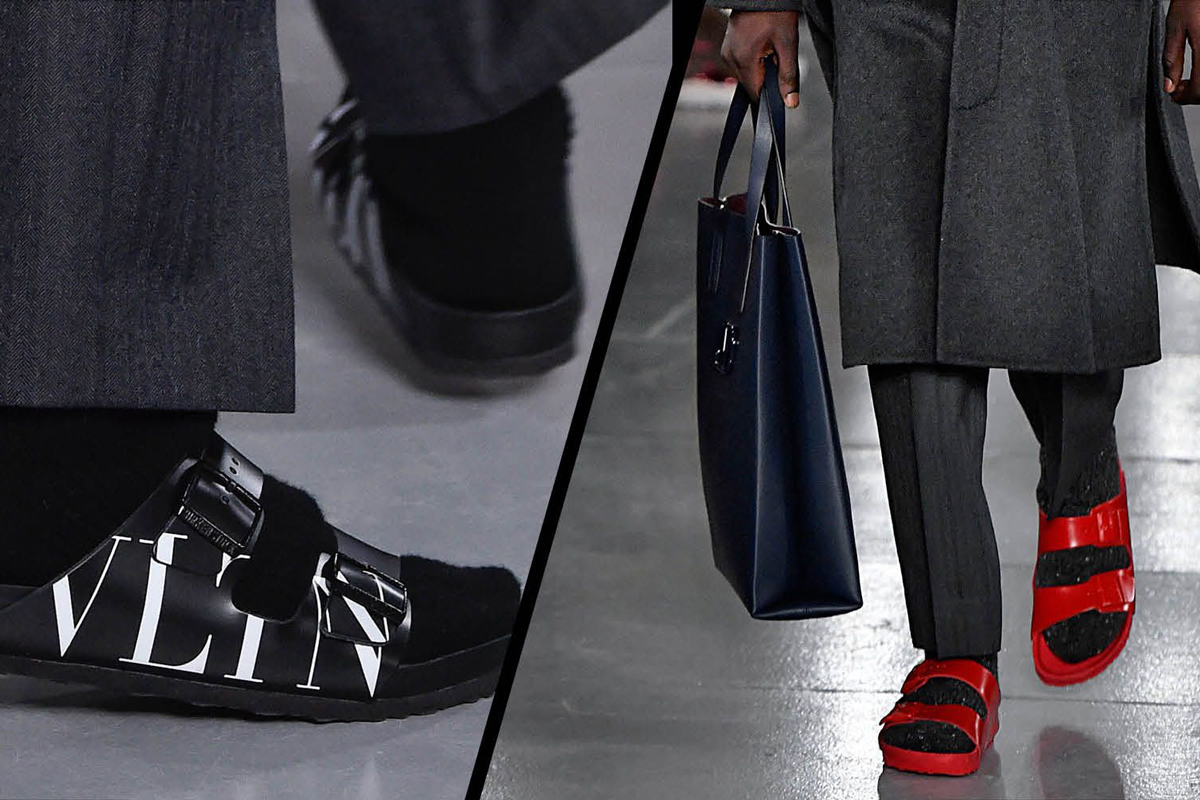 The Birkenstock x Valentino Sandals Are Out Now
After making their debut during Men's Fashion Week in Paris, the Valentino x Birkenstock sandals are available now. By using Birkenstock's popular Arizona style, the Italian label updated the footwear with designer branding, embellishing the leather footwear with a bold 'VLTN' stamp — basically the perfect marriage of style and comfort.
The Birkenstock x Valentino sandals are available now on Birkenstock.com and Valentino.com.
Images: Birkenstock.