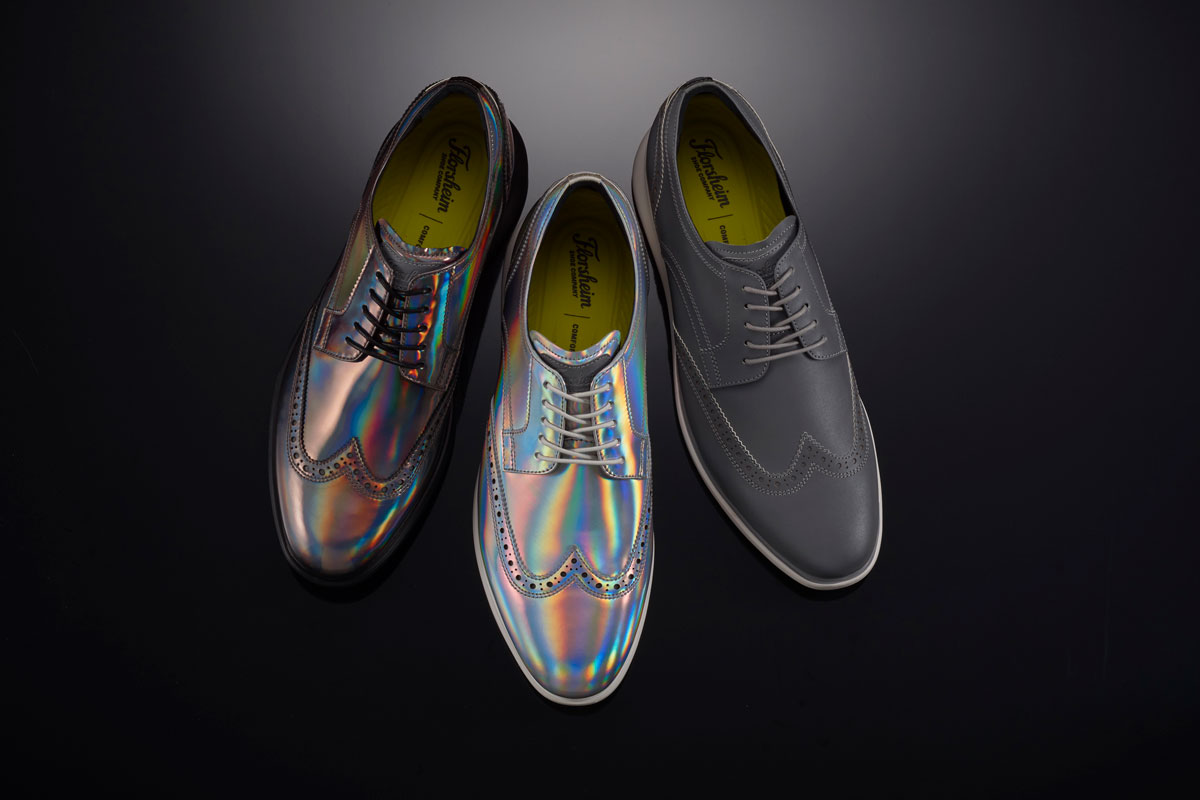 Florsheim Nails Holiday Party Footwear
For its newest holiday range, American heritage shoemaker Florsheim looked to its history. Inspired by the brand's neon signs from its stores in the '30s, the Fuel Reflect Capsule Collection captures the spirit of the season with several glossy shoe styles. In addition to the retro-futuristic holographic styles, there are also three glossy brogue styles available in red, green, and blue. The festive update to the traditional men's formal footwear renders the new range ideal for any and all upcoming holiday festivities.
"We are truly excited to launch our Fuel Reflect collection this holiday season as it is a unique and unexpected collection from Florsheim," John Florsheim, president of the brand, said in a statement. "With this new capsule, we stepped outside of an everyday color pallet, and the materials we used were combined with our latest silhouette that utilizes the modern EVA sole for comfort and look."
The Florsheim Fuel Reflect Capsule Collection is available now.