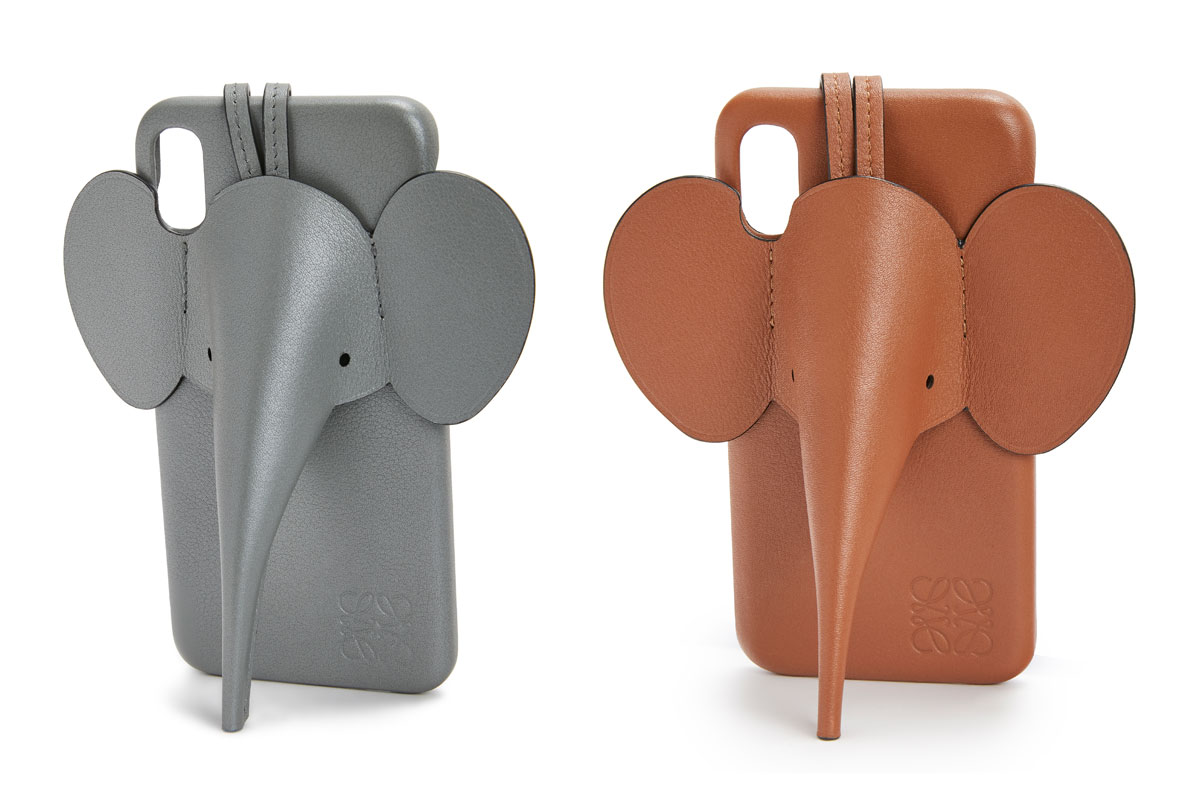 Loewe's Elephant Will Guard Your iPhone
Loewe's elephant just got a new job as a sturdy iPhone case. The Jonathan Anderson-run Spanish brand — which recently showed a dazzling Fall 2020 collection in Paris — released a range of elephant-shaped calfskin leather phone cases from its Spring/Summer '20 show in a variety of nine light colors, including gray, tan, yellow, and pink. More colors will be released throughout the year, with a sleek black model expected to launch in Japan in February. Each handcrafted case is available in two sizes and includes an adjustable and removable strap to ensure your smartphone is always within reach. And even though the elephant's elongated trunk and blank eyes are slightly redolent of a plague doctor's mask, a leather shell in one of Loewe's most famous designs is a pretty solid way to give your iPhone the dependable protection it needs.
The Loewe Elephant iPhone case is available online now.