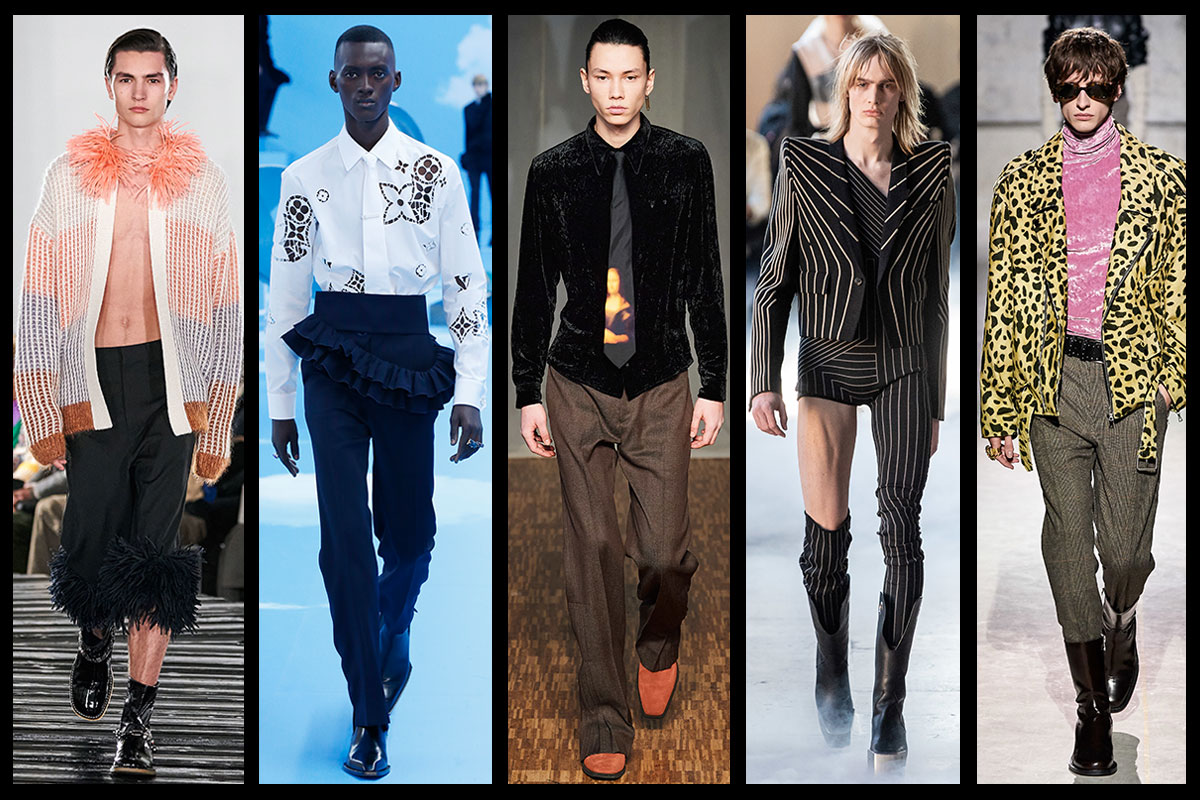 The Best Looks from Paris Fashion Week Fall 2020
Virgil Abloh delivered a dreamy collection for Louis Vuitton, Dior found inspiration from one Britain's most famous punks, and Rick Owens went full Ziggy Stardust. Closing out the first men's fashion month of a new decade, we highlighted some of the best looks from Paris Men's Fashion Week Fall 2020.
Louis Vuitton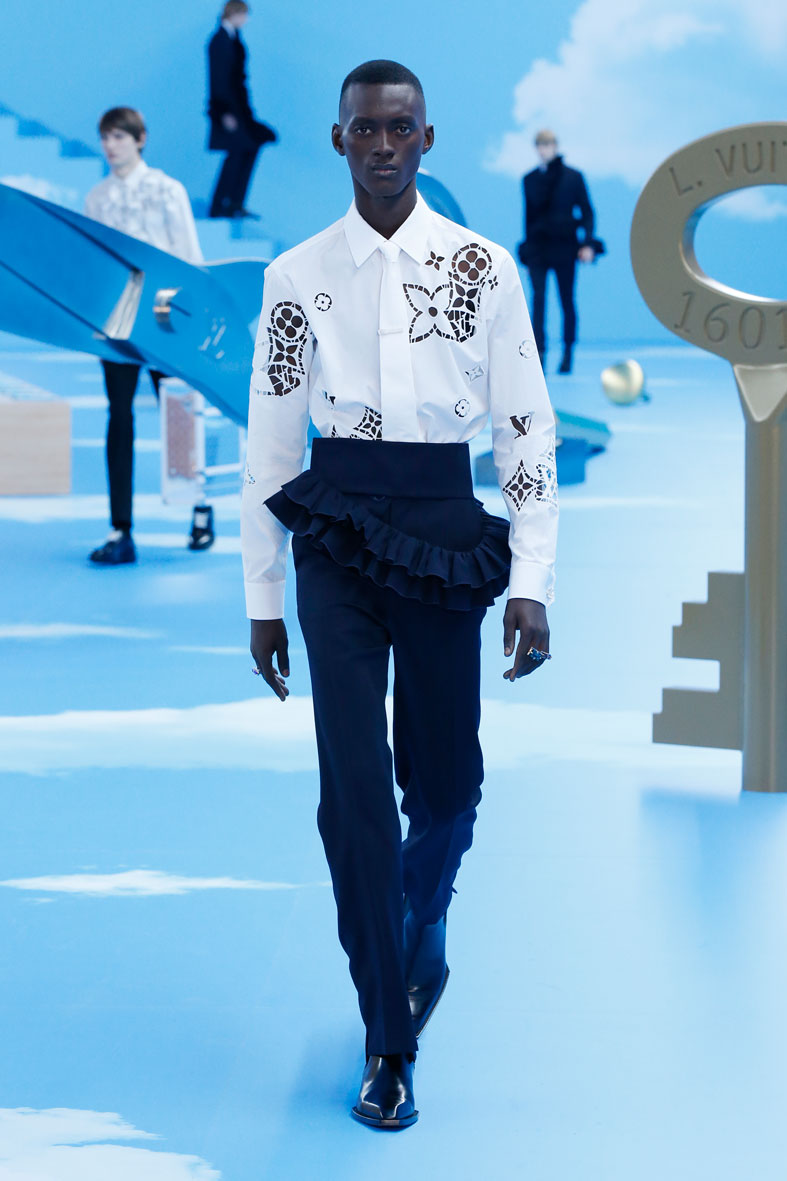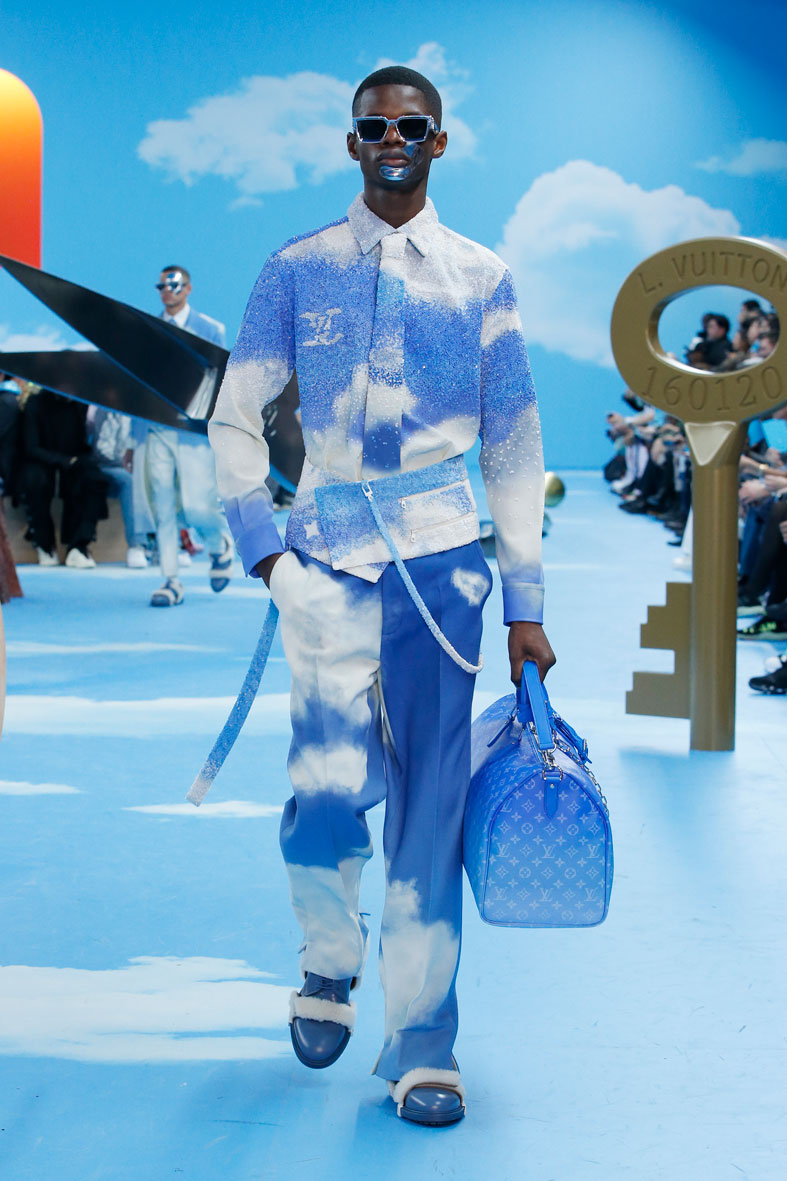 In his strongest presentation yet, Virgil Abloh found a way to effortlessly integrate his signature street aesthetic into Louis Vuitton's respected history with a surreal series of tailored looks updated in airy tie-dye prints and ruffle details. Watch the show now.
Dior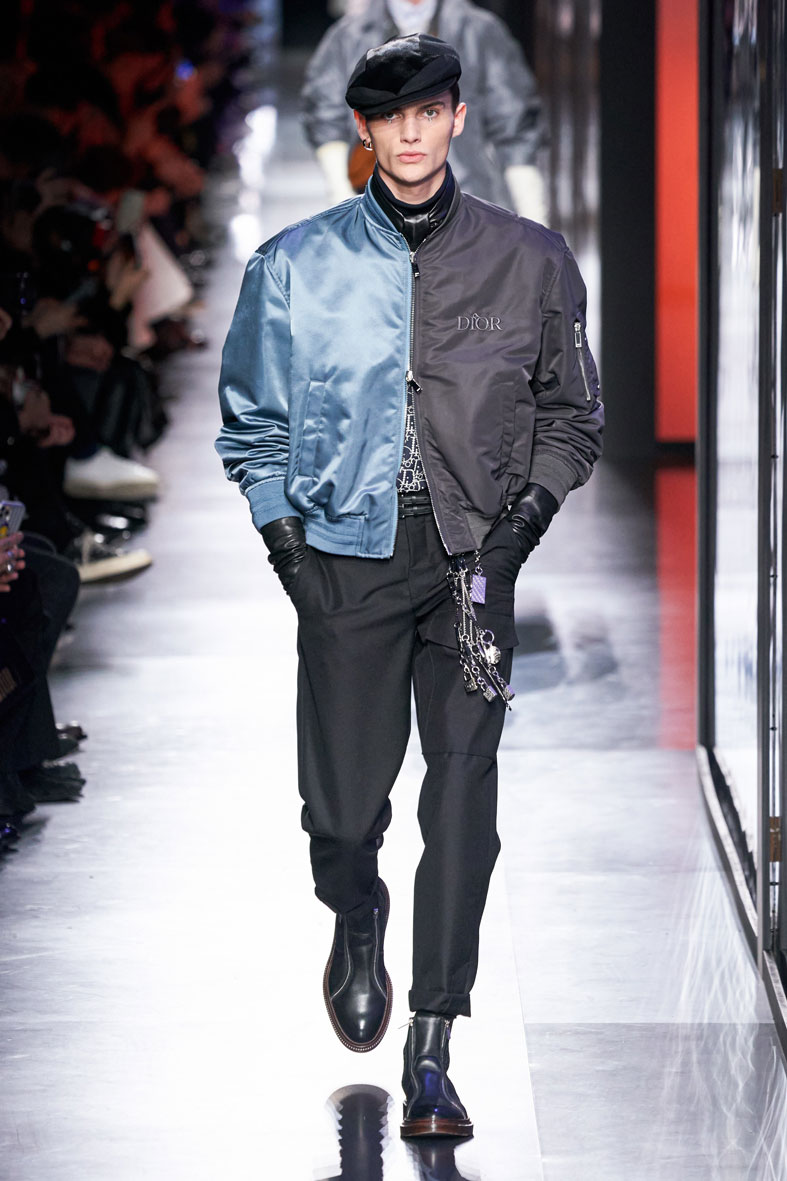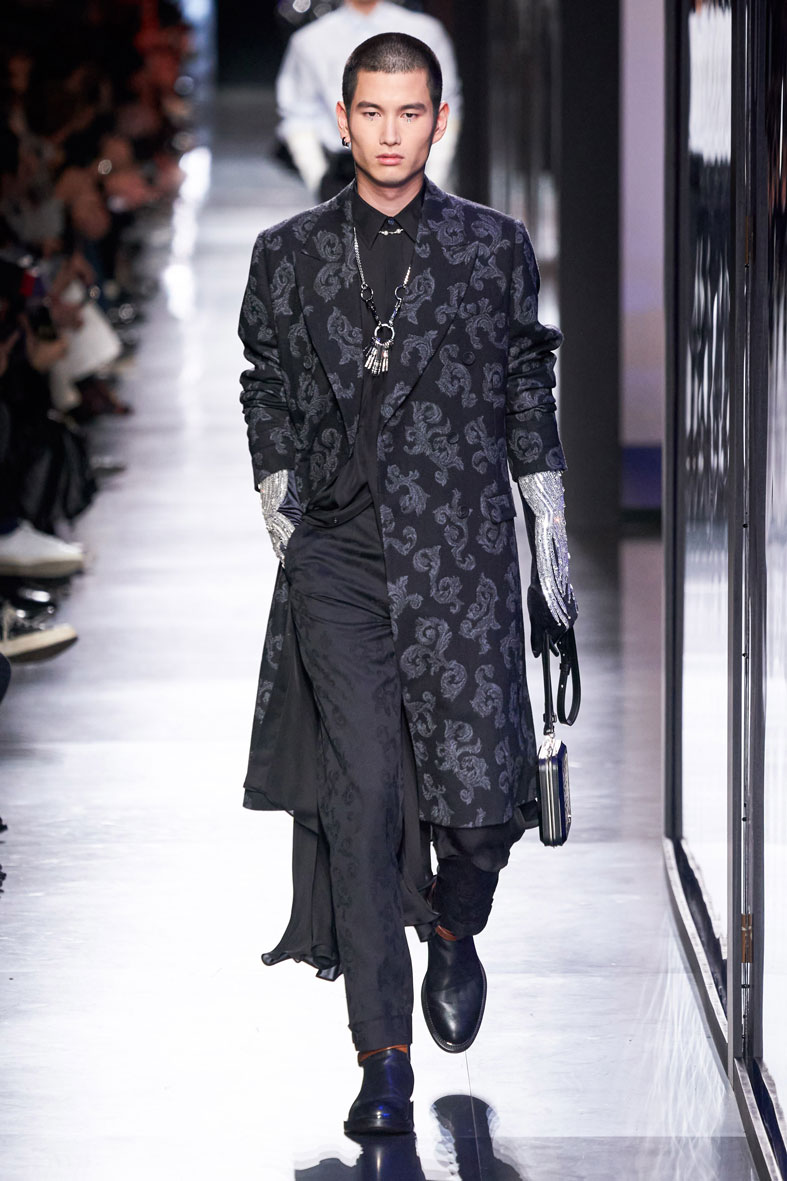 Finding inspiration in the work and legacy of British creative Judy Blame, Kim Jones delivered a series of post-punk newsie looks that were heavy on embellishments. Watch the show now.
Loewe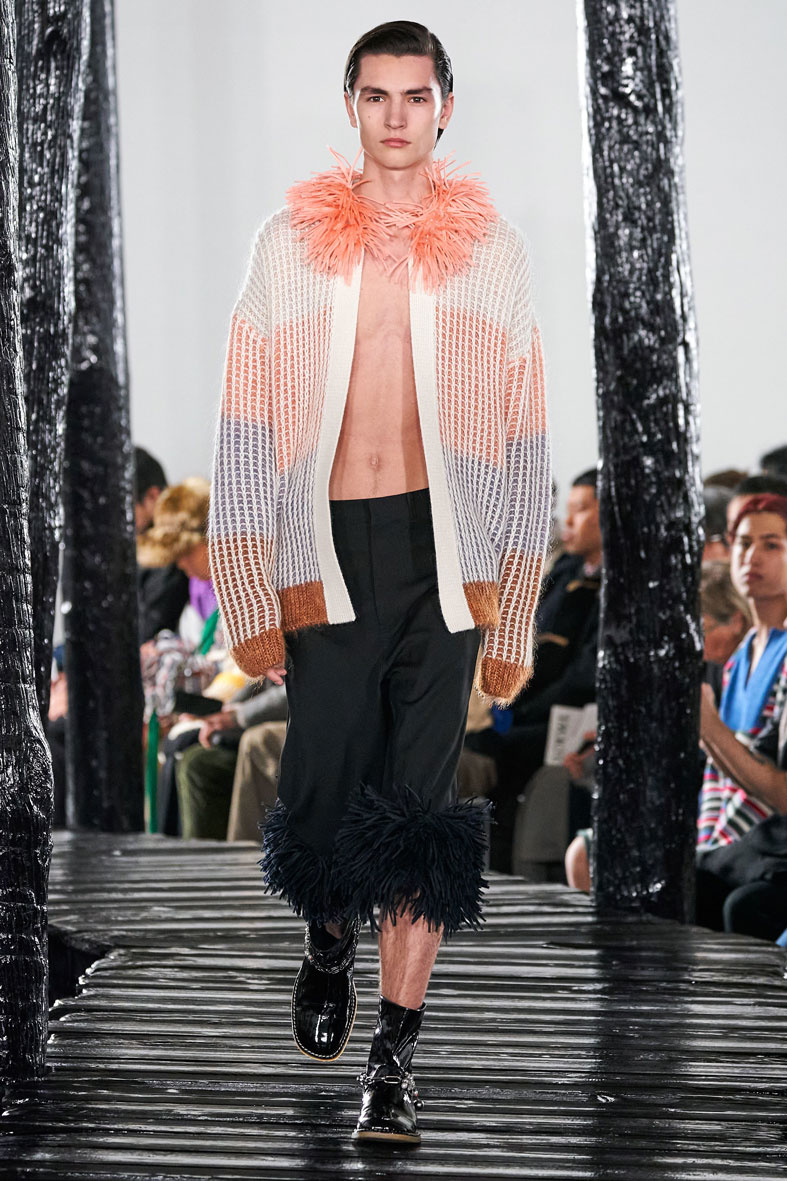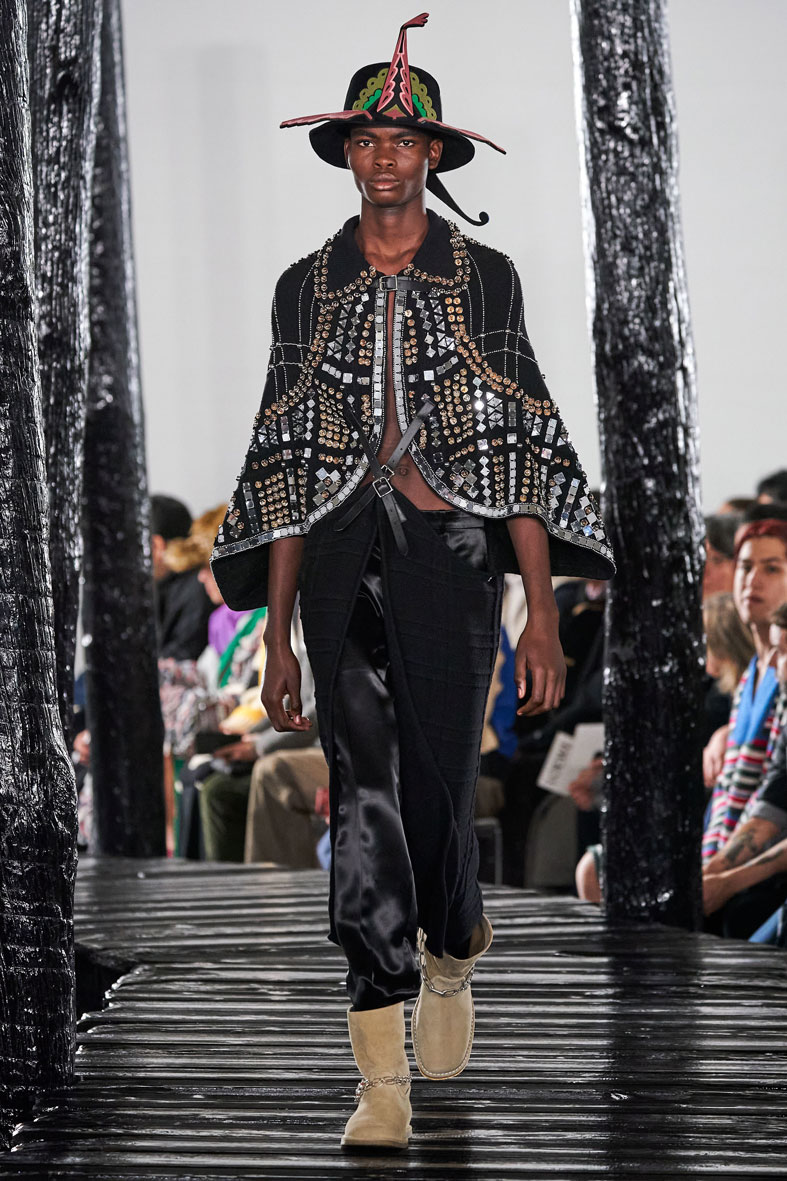 Loewe veered away from the tailoring and streetwear fixation of the men's shows and opted for pure fantasy. Men in gowns, feather cuff accents, and funky prints offered a glimpse at the next wave of the menswear revolution. Watch the show now.
Rick Owens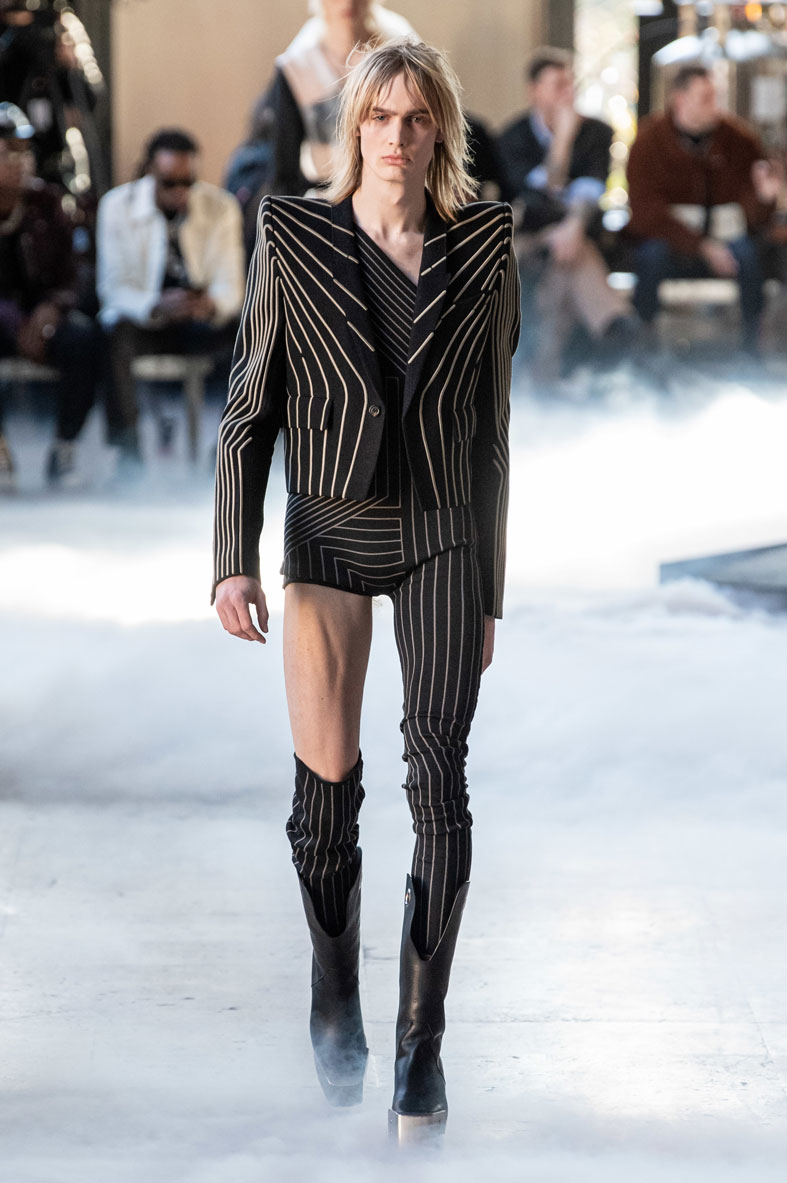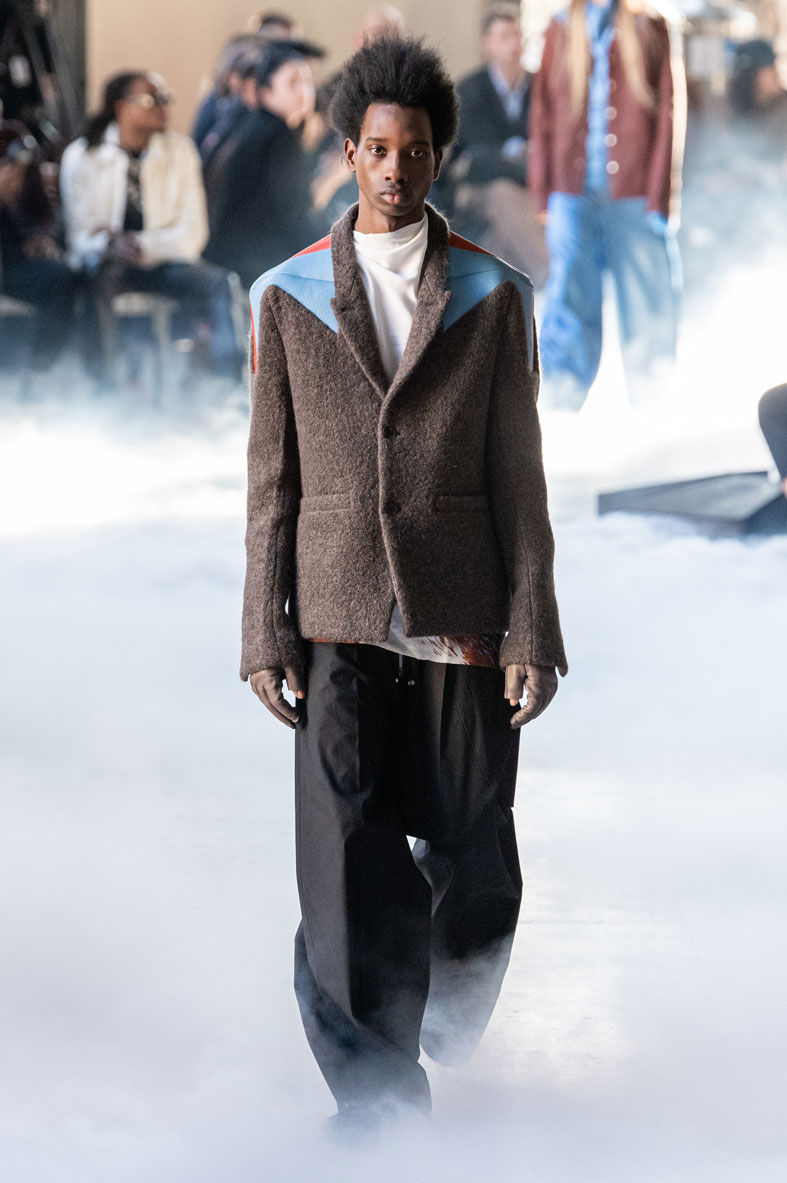 In a refreshing return to form, the Lord of Darkness debuted an intergalactic range of pieces inspired by eternal icon David Bowie —  just imagine the Starman at a cybergoth rave and you'll get the picture.
Off-White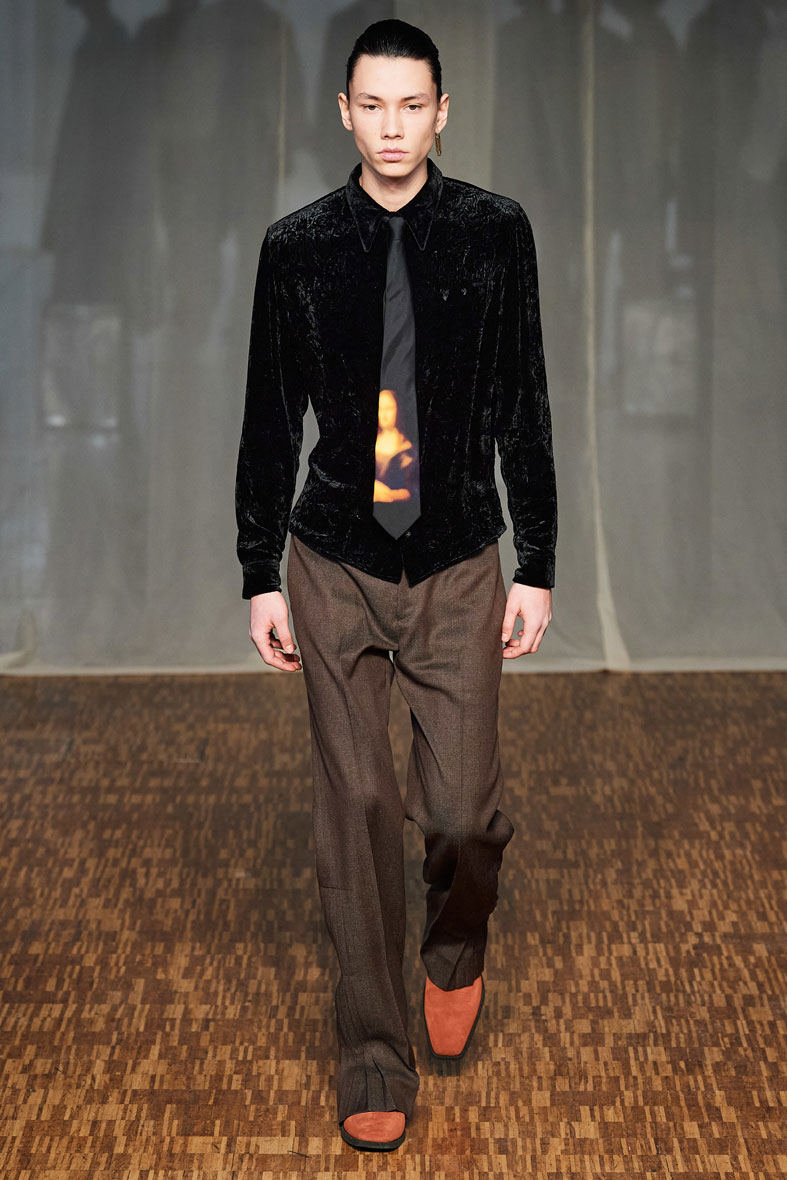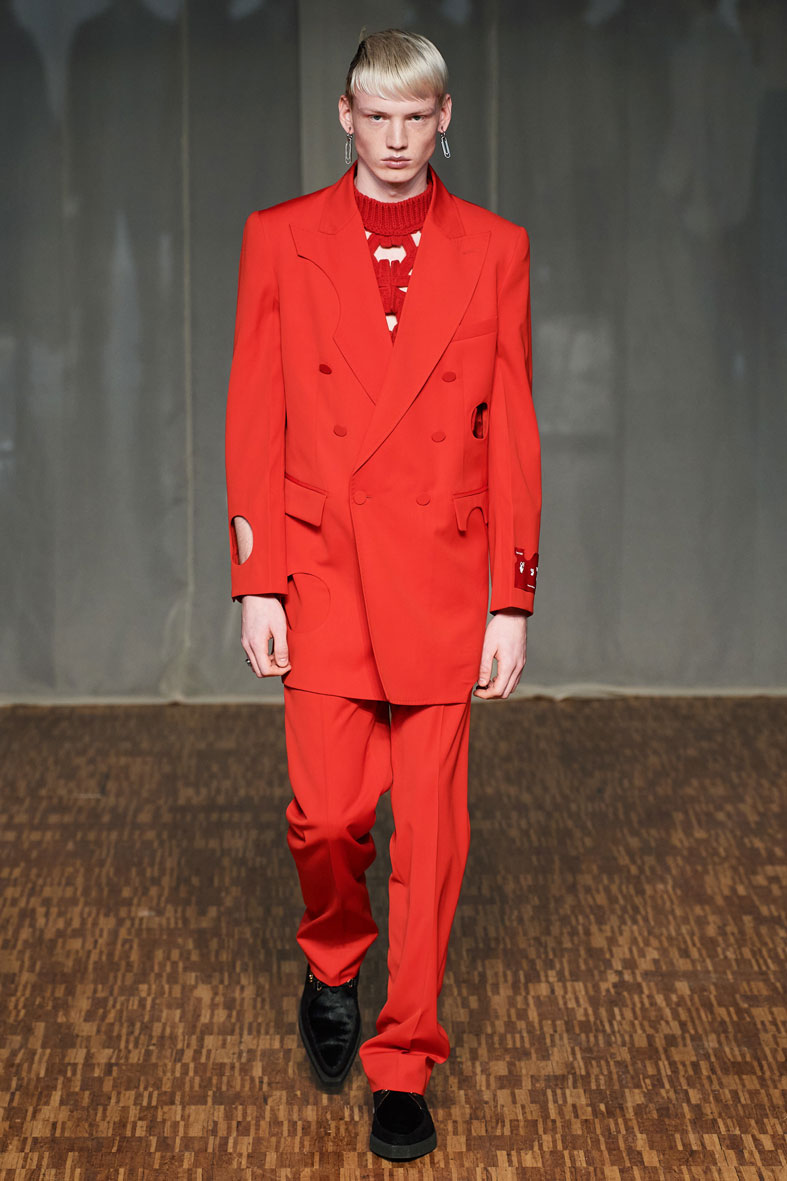 Tailoring continues to be altered and manipulated for the next generation, with cut-outs, alternative fabric choices, and cinched tassel detailings indicating a new take on traditional men's staples.
Dries Van Noten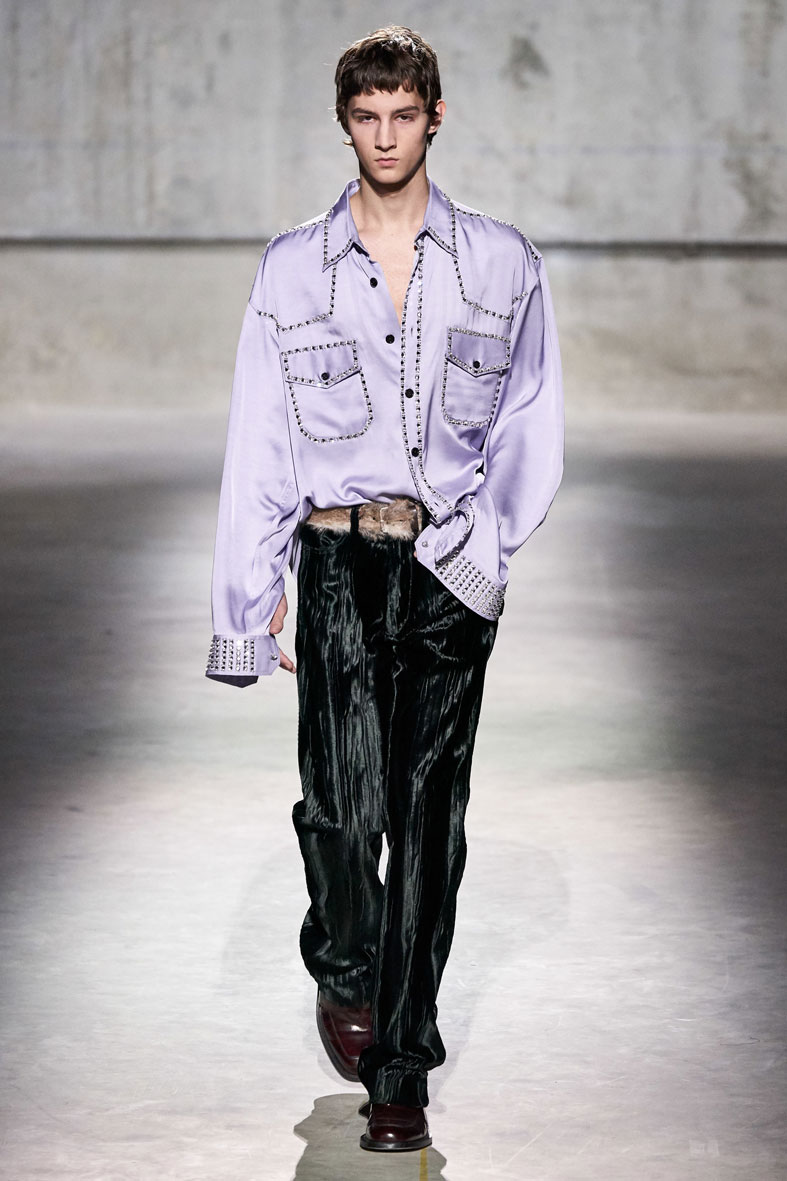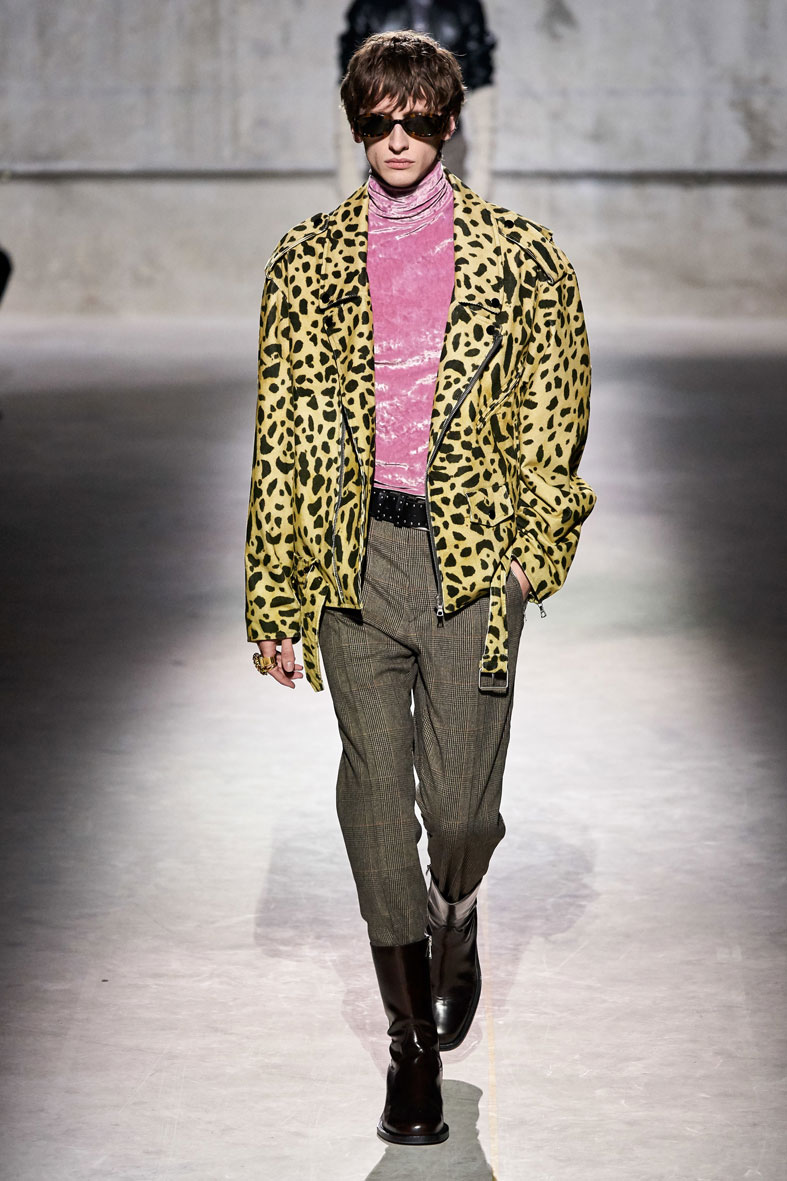 Flowy studded shirts, fur belts, crushed velvet turtlenecks, and liberal uses leopard print provided a glam rock wardrobe for the Clueless generation.
Hermès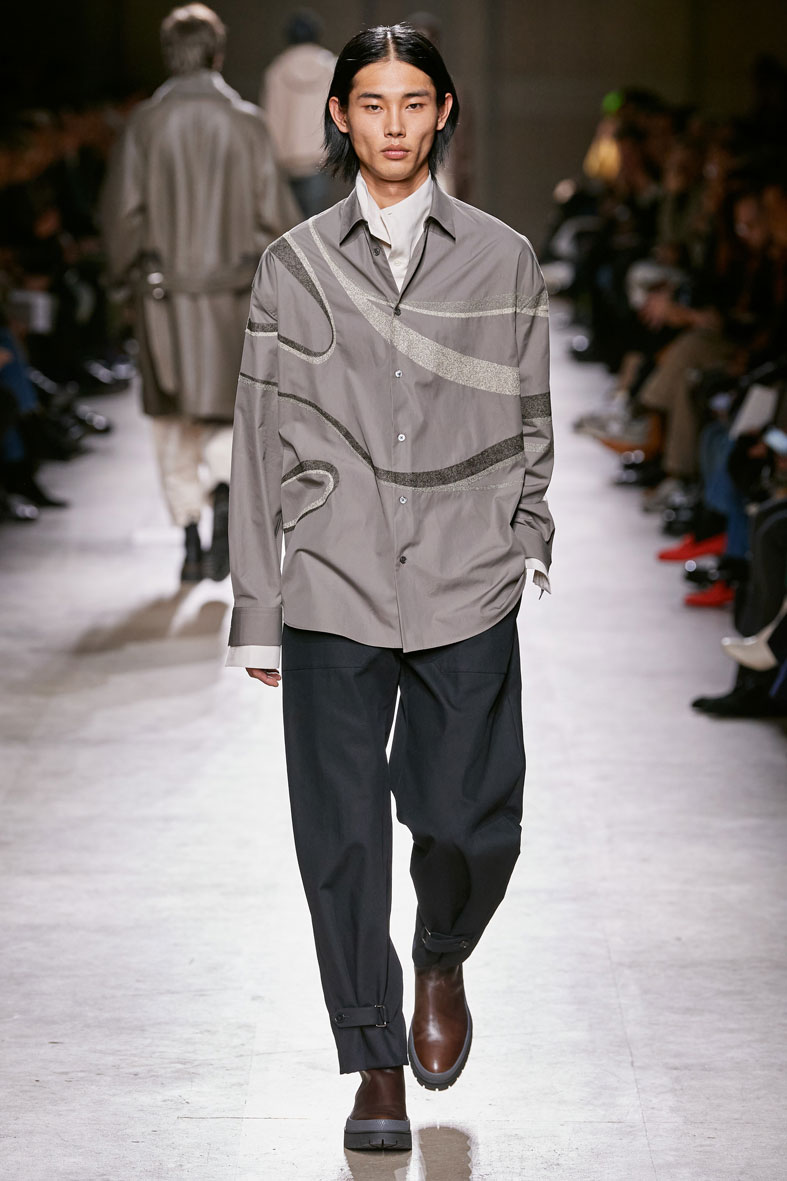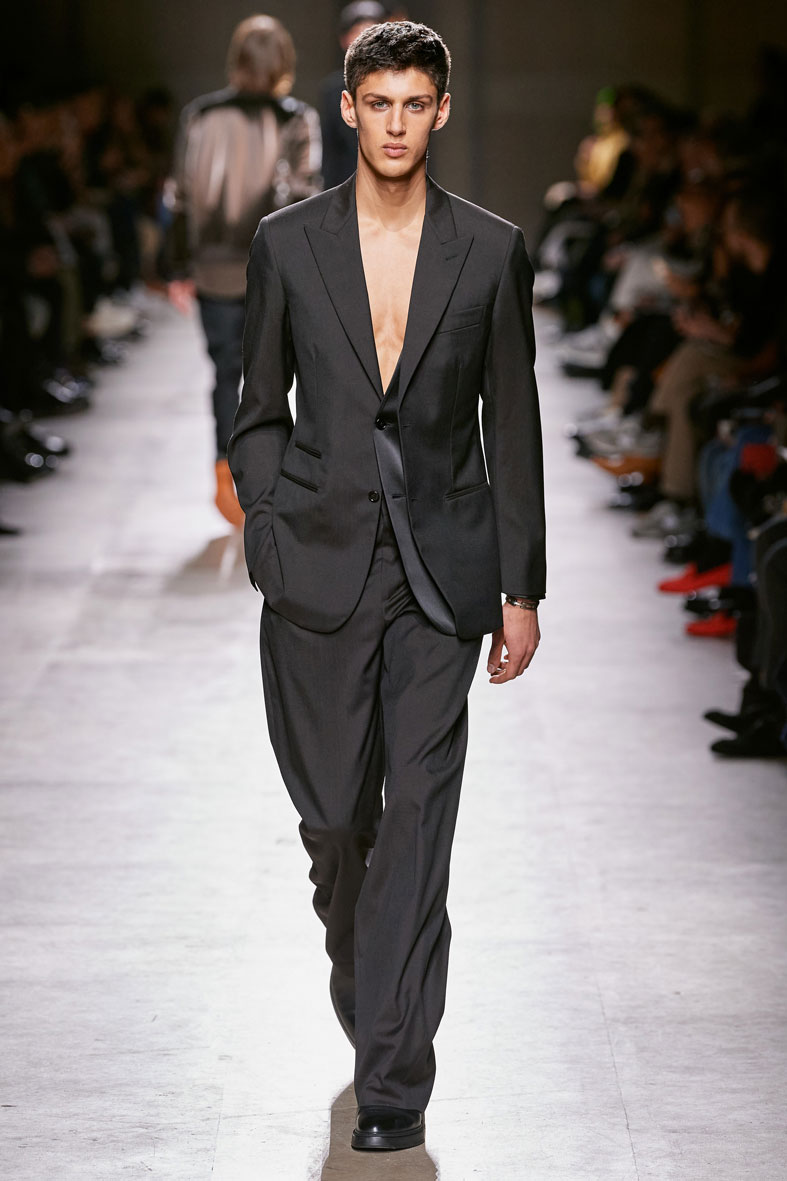 Subtle design details — like a bondage strap at the bottom of a pair of trousers and a hidden layer of a blazer — were the elements that took classic men's pieces to a new and more interesting level.
Vetements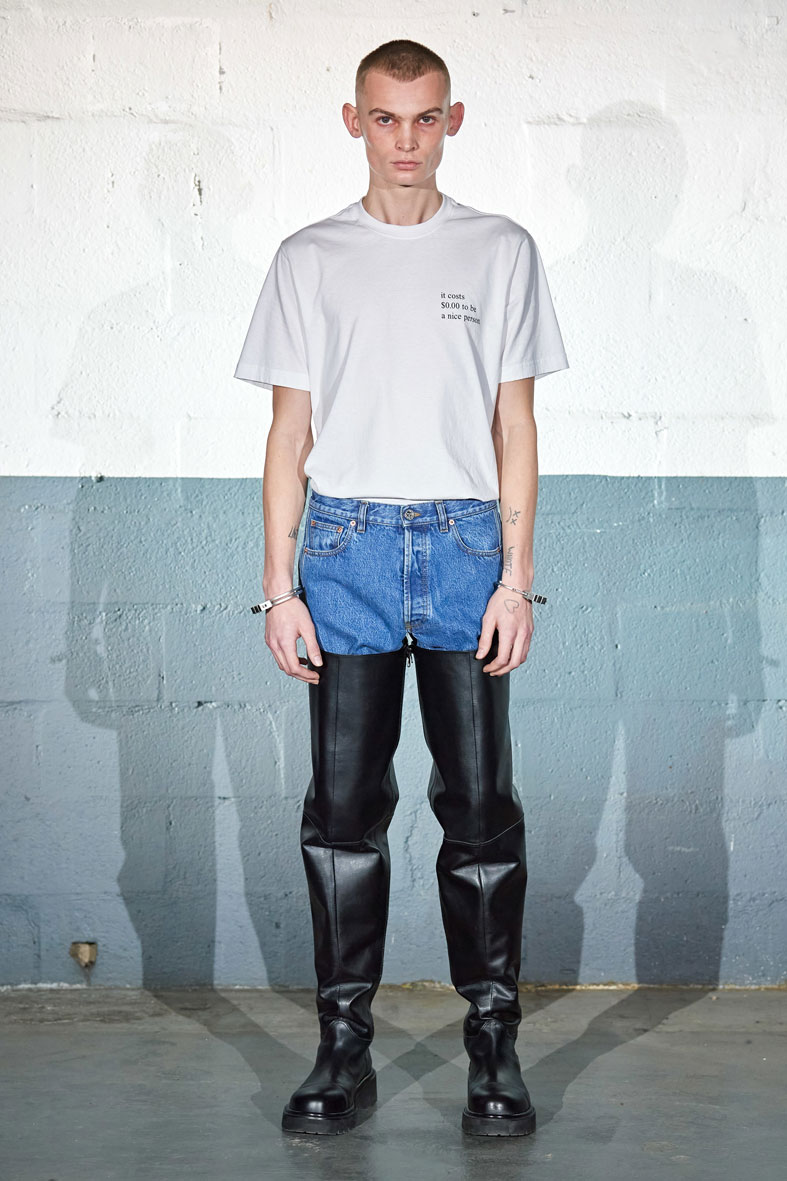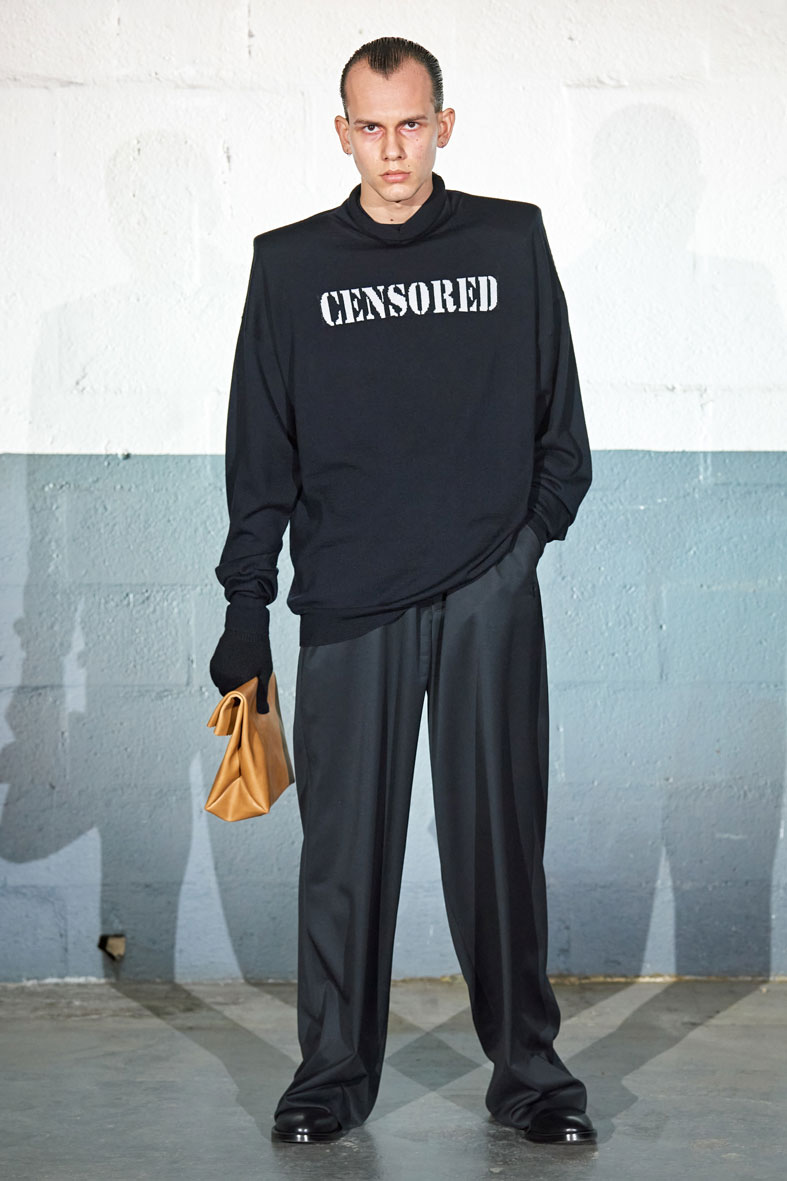 Each Vetements presentation has the raw aggressive energy of a basement punk show. This season was no exception, with thigh-high leather motorcycle boots being the ideal footwear for the resistance.
Berluti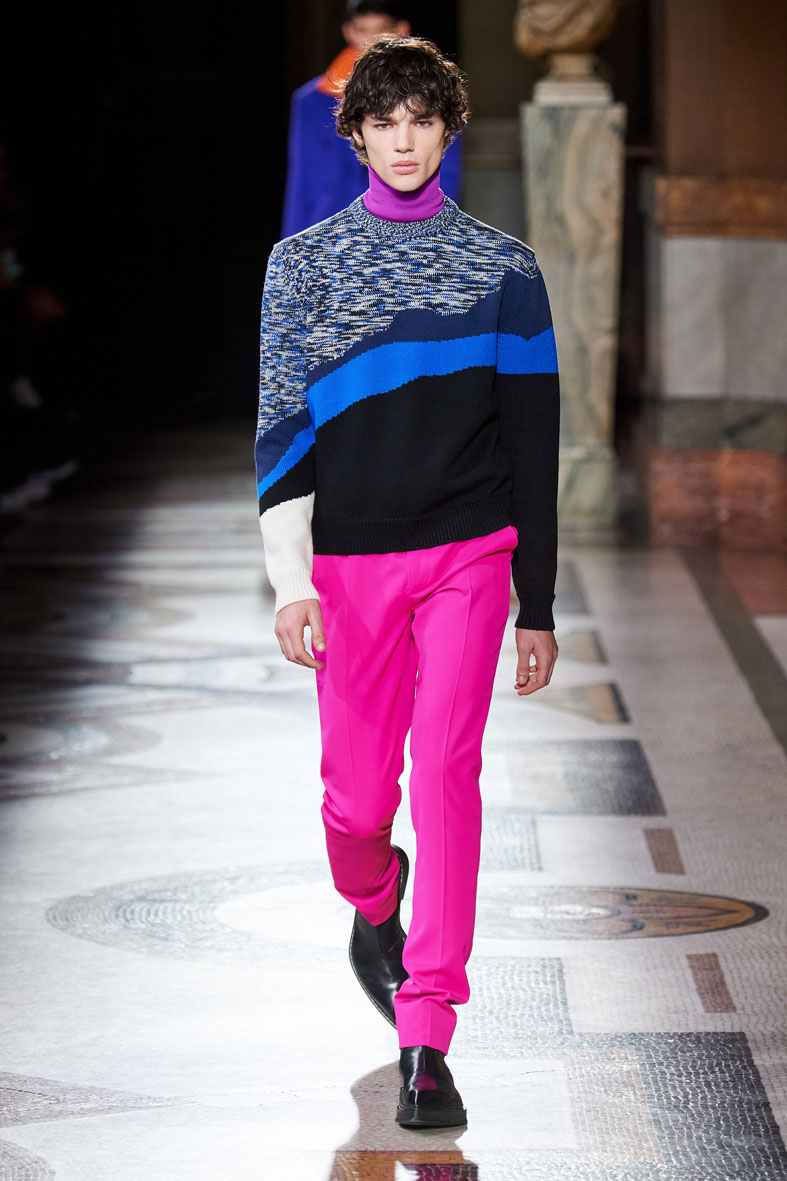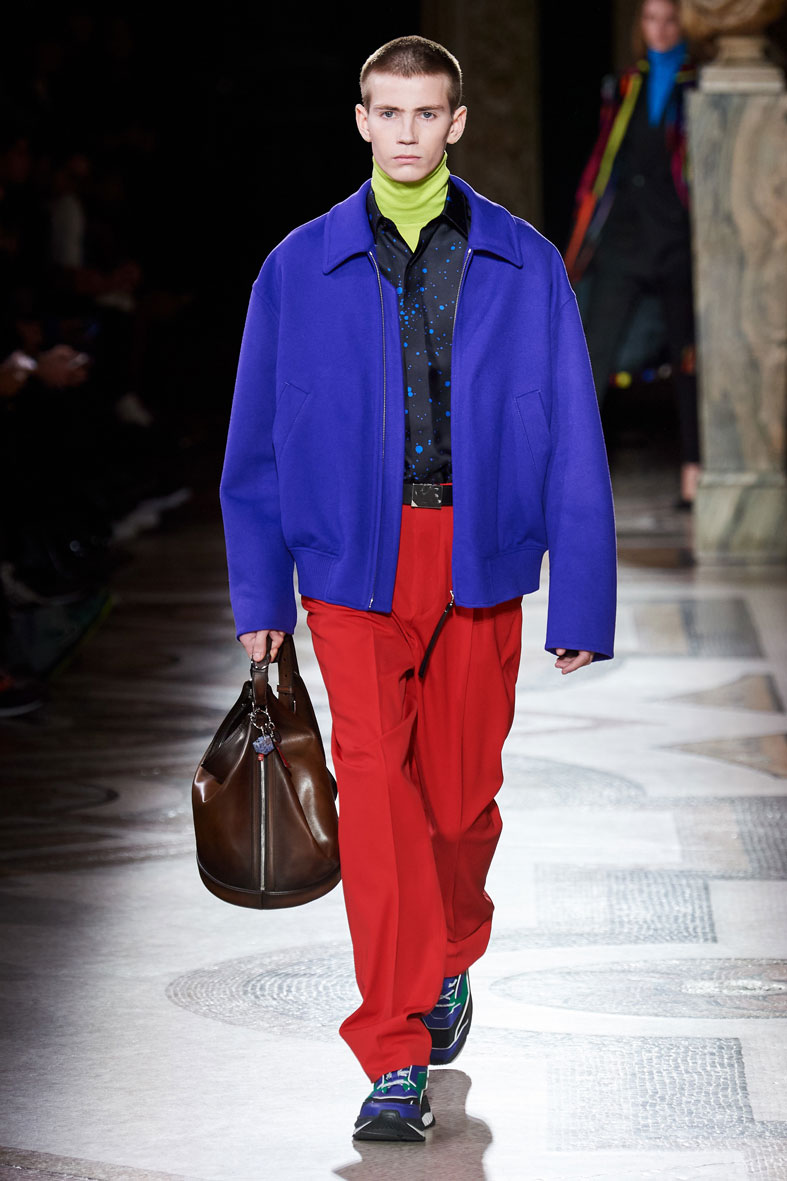 By adding New Wave design cues — like bold colors, funky paint splatter prints, etc — to conventional menswear pieces, Berluti ironically adds new breath to the label with retro flair.
Homme Plisse Issey Miyake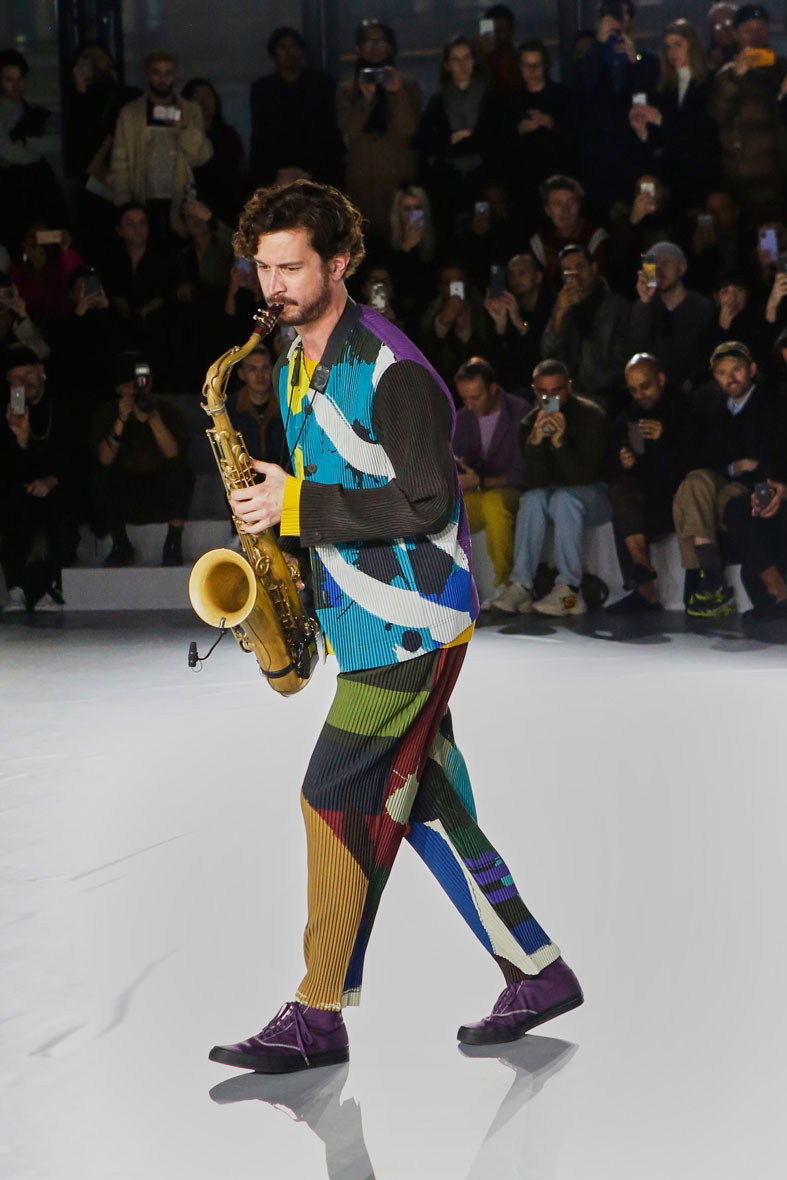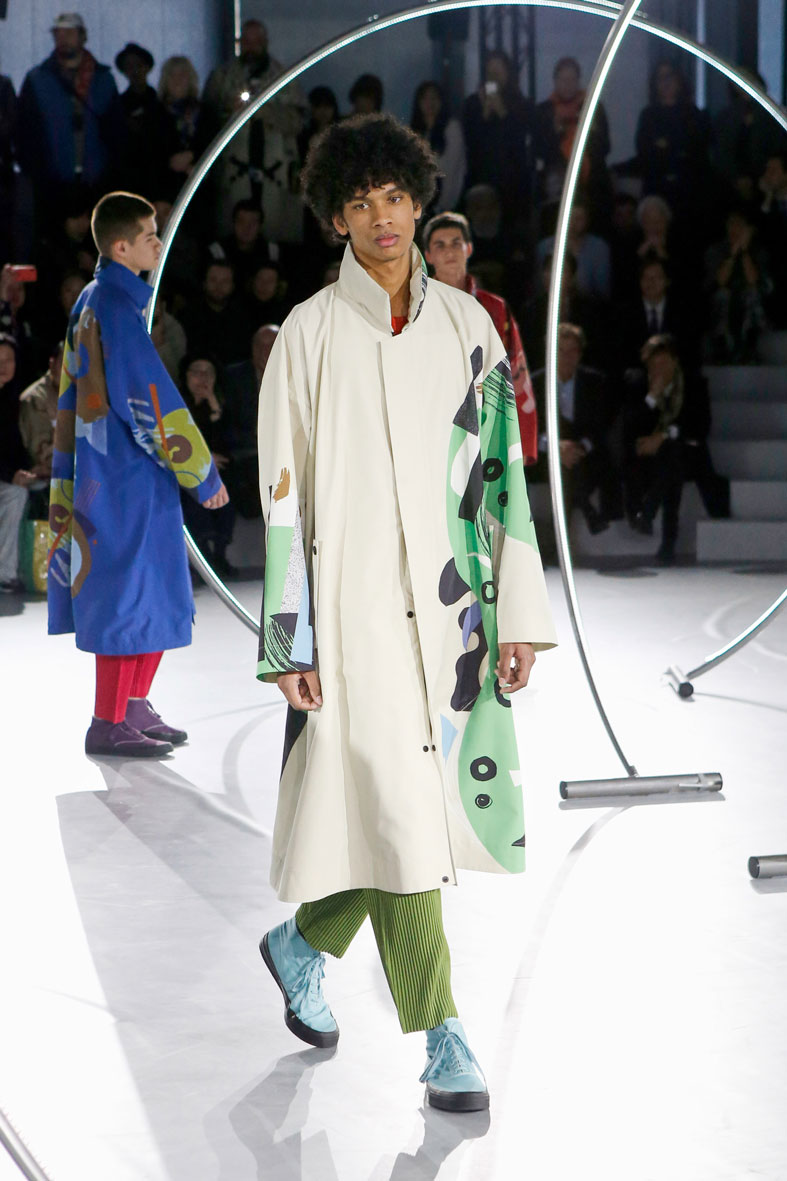 With an accompanying musical performance, the Japanese-designer had the perfect jazzy soundtrack to complement its vivid graphic pieces.