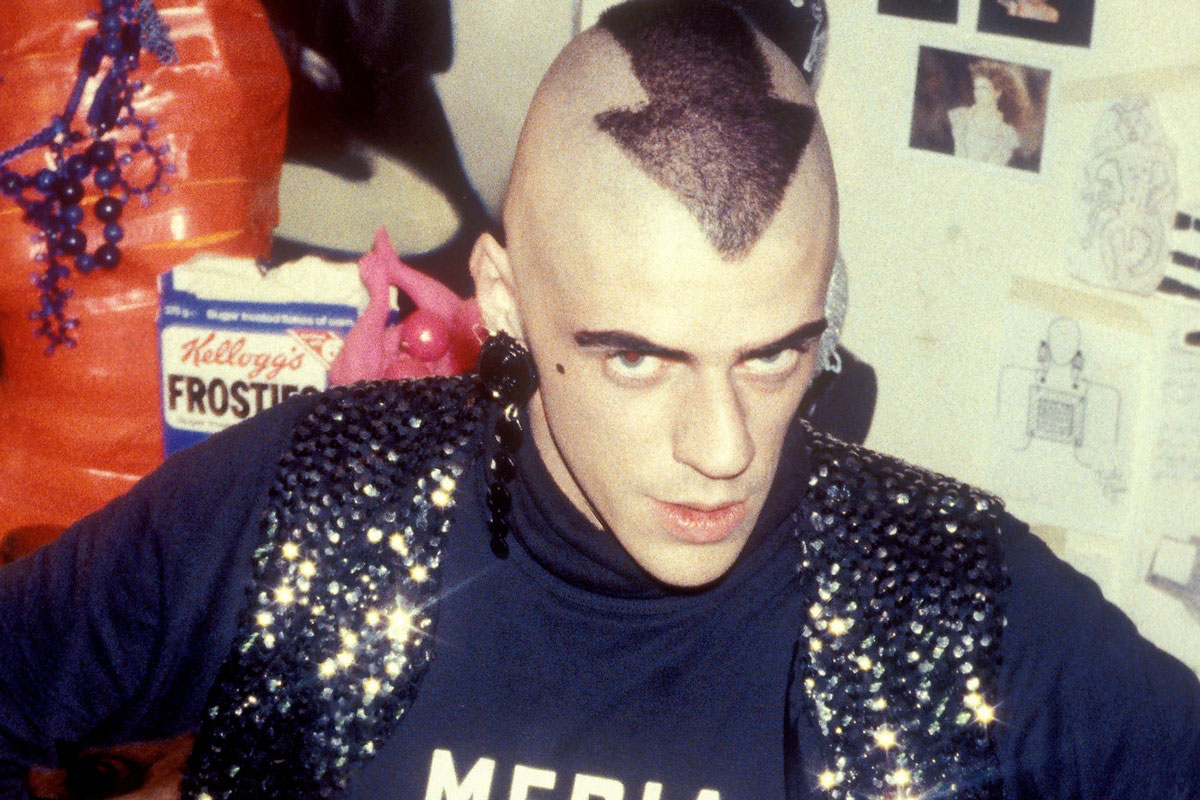 A Brief History of Judy Blame, the Man Who Inspired Dior Men FW20
In his latest collection for Dior Men Fall/Winter 2020, Kim Jones paid tribute to the late stylist, designer, and general fashion renegade Judy Blame. Since he landed at the label in 2018, Jones has partnered with a roster of significant artists and tastemakers, from Raymond Pettibon to Shawn Stussy, with Blame being the latest to leave a mark in the designer's catalog. The pair had a longstanding friendship (Jones was 16 when he first met the stylist) that eventually resulted in a collaboration during Jones' time at Louis Vuitton in 2015.
Blame was a creative who ended up as one of the most enduring figures in the British fashion scene. "Thanks to some miracle I still can't explain, I managed to survive all these different periods, punk, new romantic, rave… I think maybe that's why people look at me with such admiration," he told Numero magazine. Born in Devon, England, Blame moved to London in his early teens and thrived in the city's blossoming punk scene, embracing its DIY culture. He started making jewelry to wear to various club nights out of unorthodox materials, everything from keys, buttons, general rubbish, and bones. "Punk rock – that was my training," he told Another Man. He quickly became a nightlife fixture in the '80s club scene, alongside legendary club kid Leigh Bowery, and it didn't take long before other people started asking him to make them jewelry. The fashion world soon took notice.
He was responsible for helping curate the British look of the '80s and '90s during his time as a stylist for The Face and i-D magazines. This evolved into major collaborations with designers like Rei Kawakubo, Marc Jacobs, and John Galliano and artists as recognized for their looks as they are their music like Boy George, Kylie Minogue, and Björk. His work continued to translate into the 21st century and was celebrated with a retrospective exhibition, Judy Blame: Never Again and Artistic Differences, at the Institute of Contemporary Arts in London in 2016. Blame passed away from cancer at 58 in 2018, but his fearless design-savvy and unconventional approach continue to inspire a new generation of creative iconoclasts.
Watch the Dior Men's Fall/Winter 2020 show below.