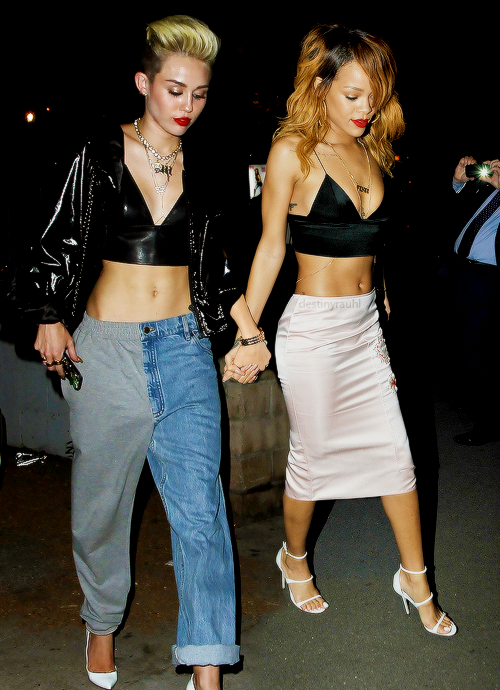 Rihanna's 420 Easter Bunny VS Miley's 420 Easter Bunny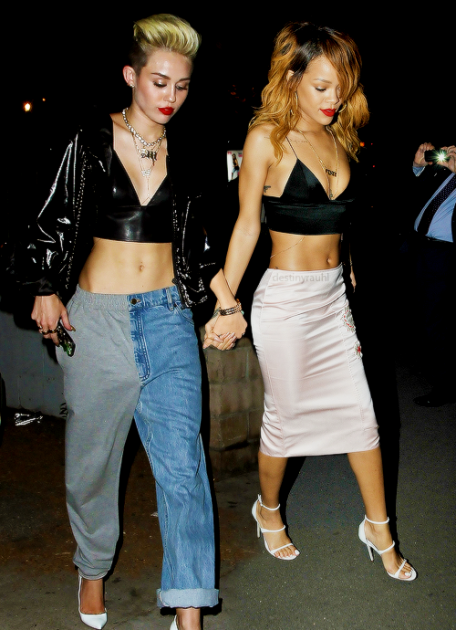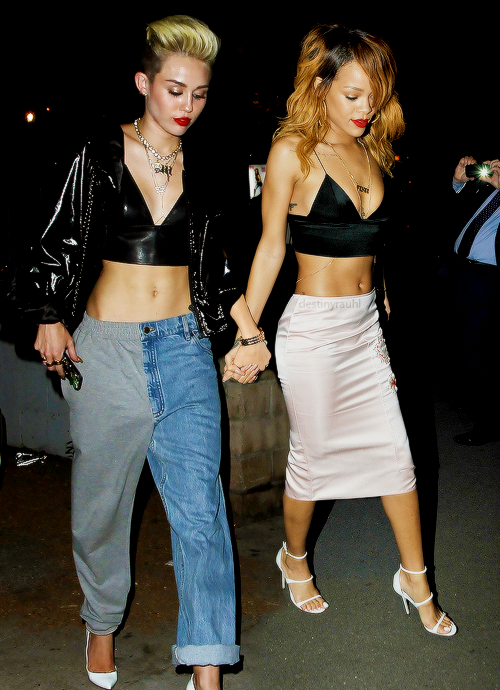 Yesterday was the first Easter to fall on 4/20 since 2003 — so not that long ago, really. Many took the opportunity to celebrate both Resurrection Sunday as well as the other "high holiday," but none more publicly than two of Instagram's biggest Queen B's: Rihanna (12.7 million followers) and Miley Cyrus (10.6 million followers). Launching an inadvertent bunny-to-bunny quest to claim the crown of Instagram's highest affections.
Cyrus, who's currently cooped up in a hospital after canceling the remainder of the US leg of her Bangerz Tour in light of "a severe allergic reaction to antibiotics," shared a bunnified version of herself complete with bunny ears, a heart-shaped nose, and a smoking carrot in her mouth. A not-so-subtle nod to the toke stick.
As for badgalriri, she sexed up her holiday by embodying the bunny, donning her head with a bunny ears beanie and completed the look with a mesh tank top with black reefers covering her naughty bits.
So who was the most 'liked' in all the Insta-land? Cyrus, with 742K likes, sailed past Rihanna's 638K.
Images courtesy of Instagram and Tumblr.