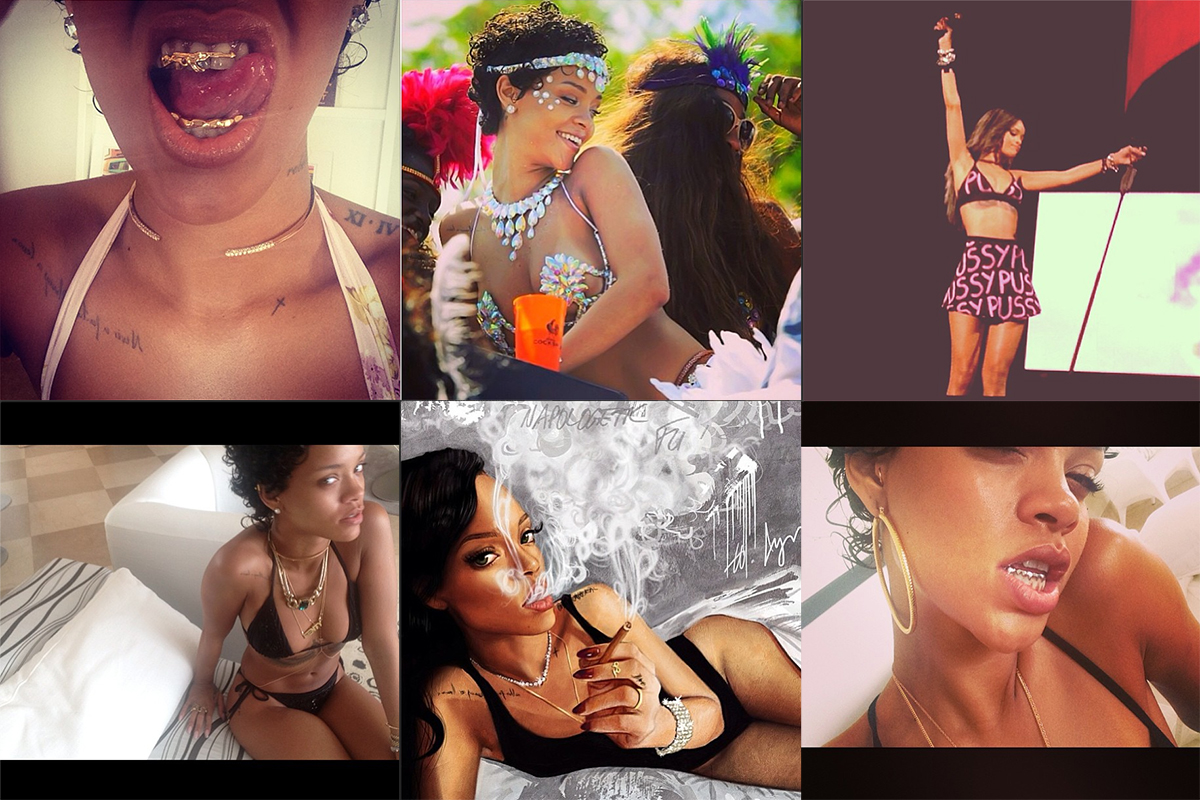 Rihanna's Week (In Pictures) In Review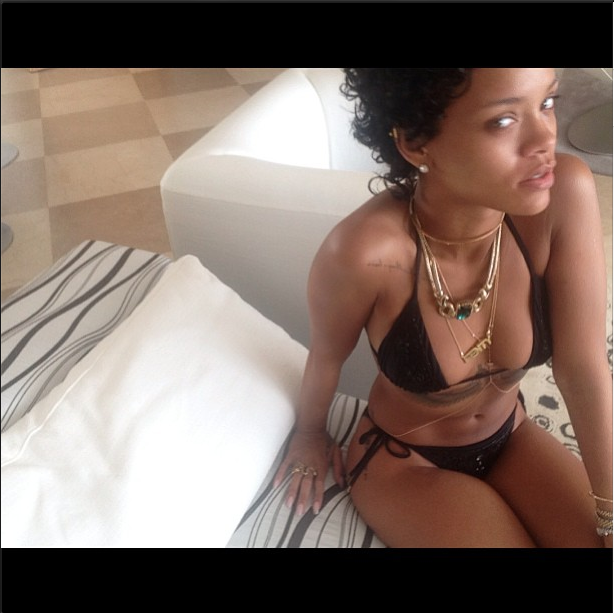 Look, Rihanna enjoys taking Instagram pictures. And why shouldn't she? Her nearly ten million followers can't get enough of the Unapologetic songstress, and she, in turn, can't get enough of sharing her life with them (sometimes clothed, other times, "f*ck it"). Over the past week, Rihanna's been particularly busy, uploading a whopping forty-four photos chronicling her vacation in Barbados and the many bathing suits that populated her body whilst doing so.
It all kicked off last Sunday, August 5th, with her very first selfie, where a boxer-brief clad RiRi wrote "I can't sleep!!!" One fan, Rihannaismylife1998, commented: "you need me baby." A few hours later, adorned in what is best described via one fan comment, "Omfg daammmnnnn so hawt," Rihanna attended the Crop Over Festival where she surely turned many a head and facilitated many a dropped jaw. A tight close-up shot over her self-proclaimed "details" (translation: breasts) garnered her over 452K likes. After a heavy artillery of selfies was unleashed over the two-day festival, she ended things with a taste of home ("heauxm" as she calls it), AKA fried chicken from Barbados fast-food chain Chefette. (She is just like us.)
August 7th, began with a screening of Cocaine Cowboys and testing out her new AK-inspired grills. First clad in a Rodarte bathing suit, she settled on a snakeskin two-piece (grills intact) and ended the day with a meme telling us all to dream a little bigger (this was not as popularly received as any skin shots, receiving 145K). August 8th, a couple of beach selfies and a Maya Angelou quote. August 9th, beach soccer with her friends. August 10th was a little quieter: A simple selfie to show the grills were still a thing and a shot of her mother at 21. And then, before you know it, August 11th and we're in Miami. A candid Rihanna snaps a selfie (sensing a theme?) and reveals: #MiamiMornings Cabbing it out round town since 8 am because I'm bored! On some "taxi driver be my shrink for the hour, leave the meter running" type shit #WhereAmIEvenGoing.
She ended the weekend catching up on Breaking Bad reruns so that she could watch last night's premiere (which, on a side-note, did not disappoint).
Want more Rihanna? You asked for it.