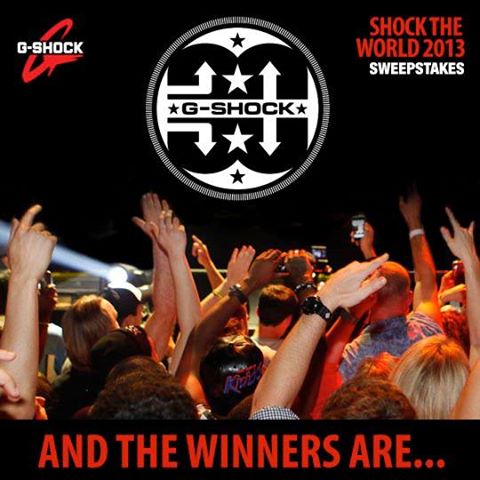 Watch Eminem's Performance From G-Shock's 'Shock The World' Event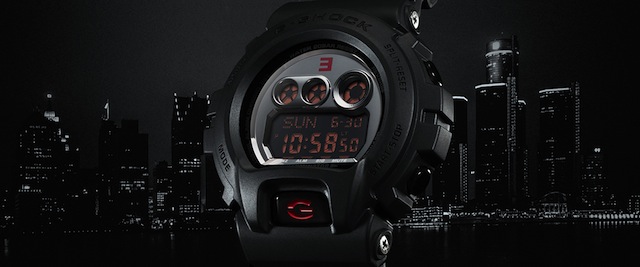 G-SHOCK's "Shock The World" thirtieth anniversary event was held last night at Basketball City and featured a quartet of notable brand ambassadors to help celebrate the brand's three-decade history: James Marsden, Jessica Stam, Brooklyn Nets center Brook Lopez, and professional snowboarder Louie Vito. Also in attendance: Big Sean, Busta Rhymes, Fabolous, Girls star Adam Driver, and
Grizz
Champan. It was basically a celebrity bacchanal. Oh and then Eminem was there. In addition to announcing an upcoming collaboration with G-Shock, the rapper — wearing a green hat, hoodie, and shorts — performed before a crowd of enthusiastic (x10) fans. Let's cut to the chase and watch a highlight from his set and then we can get down to the nitty gritty of the watch.
The limited edition timepiece will hit select stores just in time for the holidays and will be priced at a modest $180. The watch is black with red accents and features some tricked out fixings, including an '∃' on the face of the watch, Slim's "Shady" signature on the band, and his hometown skyline on the wristband (get it, Detroit). As for functionality, the watch includes G-Shock's signature shock resistance, 200M water resistance, auto LED Super illuminator, 5 Daily alarms with flash alert, 48-City world time, and multi-home settings for worldwide touring.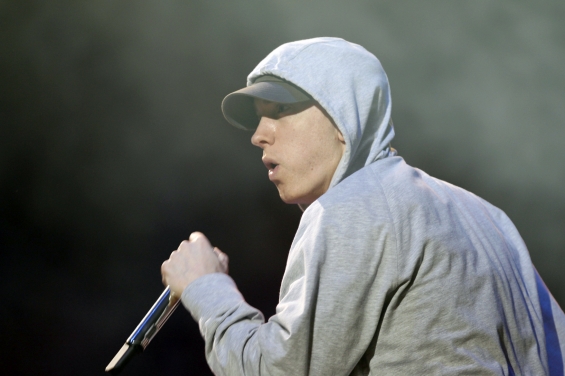 Shigenori Itoh, the chairman and CEO of Casio America, spoke enthusiastically on the collaboration, saying "With Hip Hop, it's as much about where it's from as who it's for. "Eminem has an immense and loyal fan base around the world, as does G-SHOCK, making this collaboration one that will connect closely with many thousands of collective fans."
Need more Em? Us too.
For more info on the "Shock The World 2013" and upcoming G-SHOCK product releases (and there's many), visit www.gshock.com.>