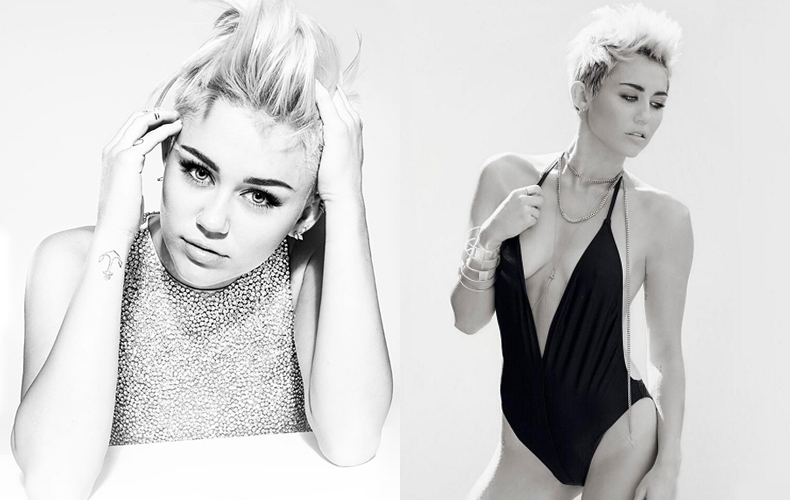 The (Unexpected) Evolution of Miley Cyrus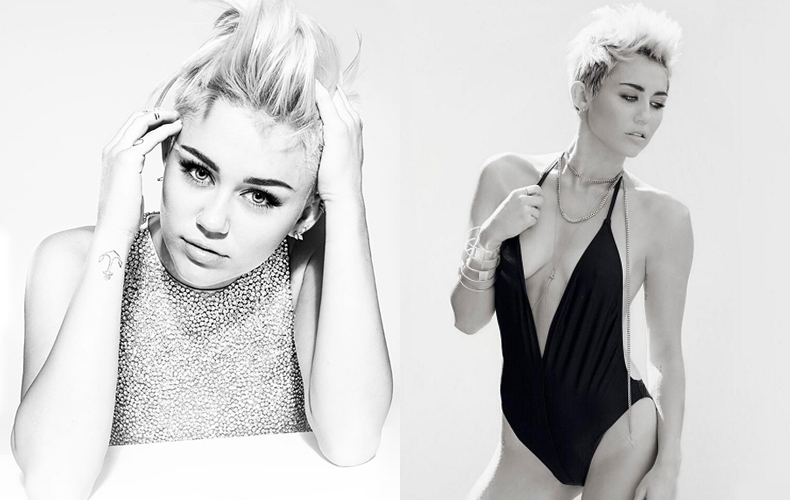 Disney has been pumping out future stars since the early days of The Mickey Mouse Club (think: Annette, not Britney). And while the mega-conglomerate has kick-started the careers of a number of today's biggest names (now think: Spears, and say, Timberlake, Gosling, Efron), not one among them has had as headline-grabbing a transition from the Mouse House to beyond as rebranding wiz (not) kid (anymore) Miley Cyrus.
At first easily dismissible for her fame-by-association status as the daughter of country singer Billy Ray Cyrus, Miley quickly quashed that notion with her 2006 series Hannah Montana. The show would last four seasons, accrue four Emmy nominations, and spawn two successful film spin-offs.
In January 2011, Hannah Montana aired its series finale. Now released from her furry Disney shackles, the real breakout could commence. Cyrus began her evolution guest hosting SNL, starring in a straight-to-DVD film with Demi Moore (playing… her mother), recording a cover of Bob Dylan's "You're Gonna Make Me Lonesome When You Go," getting caught taking a bong hit of salvia, and getting engaged to Hunger Games hunk Liam Hemsworth.
Lots of rumors; lots of hearsay ushered Cyrus into 2013, as media outlets seemed desperate to chronicle her demise. No luck so far.
January: Cyrus signs to RCA Records, where a new album is promised for 2013.
March: Cyrus hires Britney Spears' famed manager Larry Rudolph.
April: Snoop Dogg releases Ashtrays & Heartbreaks, a collaboration with Cyrus that serves as the lead single off of his new album, Reincarnated.
May: Cyrus turns heads at the Met Ball in fishnet Marc Jacobs and a new spiky do.
June 3, 2013: Cyrus officially releases the first single off of her still untitled, still without release date, new album. The track, We Can't Stop, features distorted vocal samples via Mill WiLL Made.
The song shoots to #1 on the iTunes singles charts in eighteen countries within ten hours of release.
#wecantstop is #1 on iTunes! Thank you sooooo much Smilers! I am so happppppy!

— Miley Ray Cyrus (@MileyCyrus) June 3, 2013
Critics were quick to weigh in. Vibe: "It thoroughly completes Miley's bad-girl-next-door evolution." MTV Buzzworthy: "'We Can't Stop' hails the entrance of Miley's totally growed-up new sound, and also the end of any teeeeny tiny trace of Disney in her whatsoever! Idolator: "A perfect encapsulation of the last few years of artistic and personal development for Miley."
Cyrus — not complacent dominating just one social media sphere — took to her facebook page telling her fans she wants them to be a part of her fanmade music video. "Send me your best twerk videos to ["We Can't Stop"] and I will put a video together of all my favorites."
So will this be a summer 2013 anthem? And what's next for Cyrus?
This is only the beginning

— Miley Ray Cyrus (@MileyCyrus) June 4, 2013