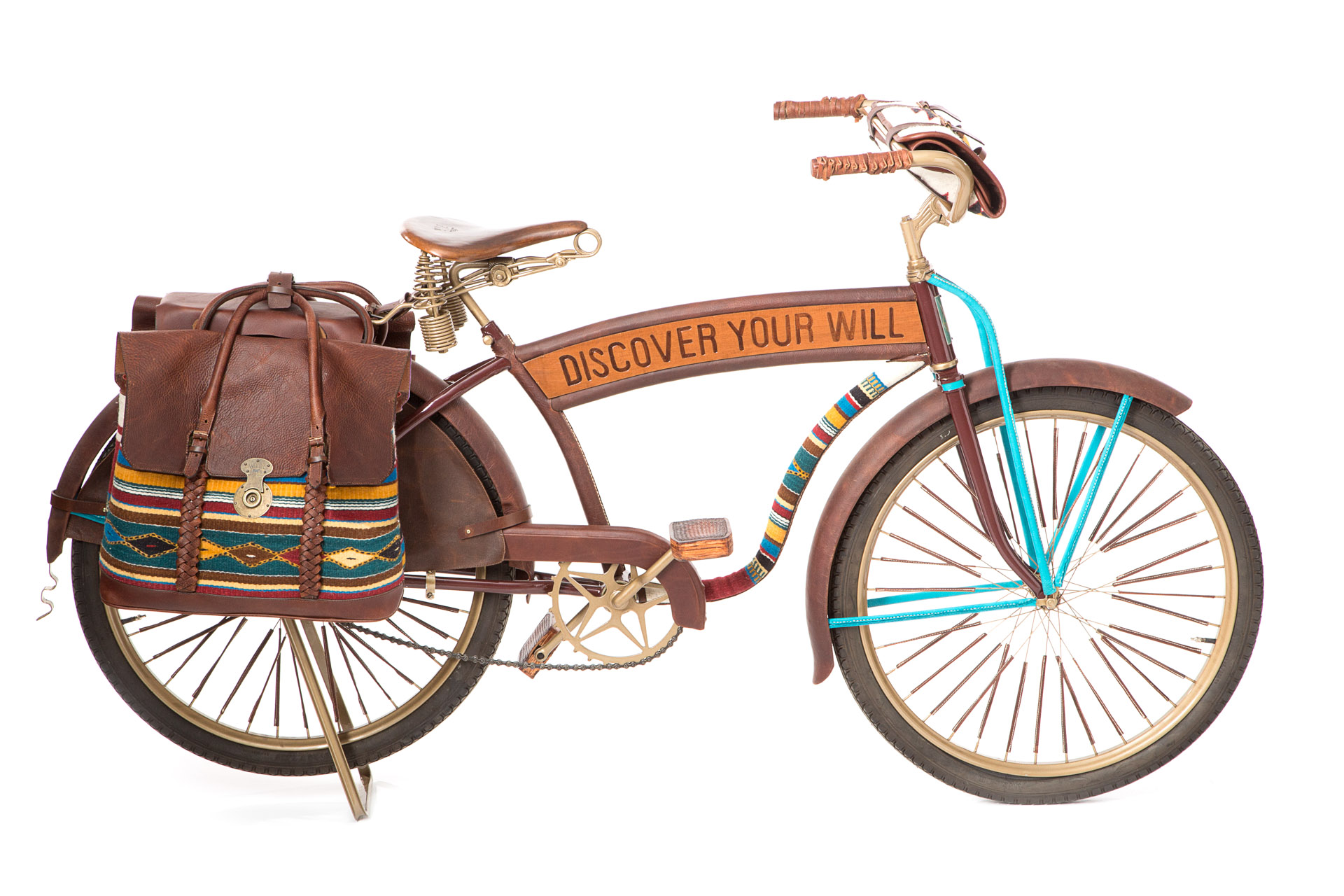 Ride Off Your Cinco de Mayo Hangover with WILL Leather Goods' Oaxacan Bicycle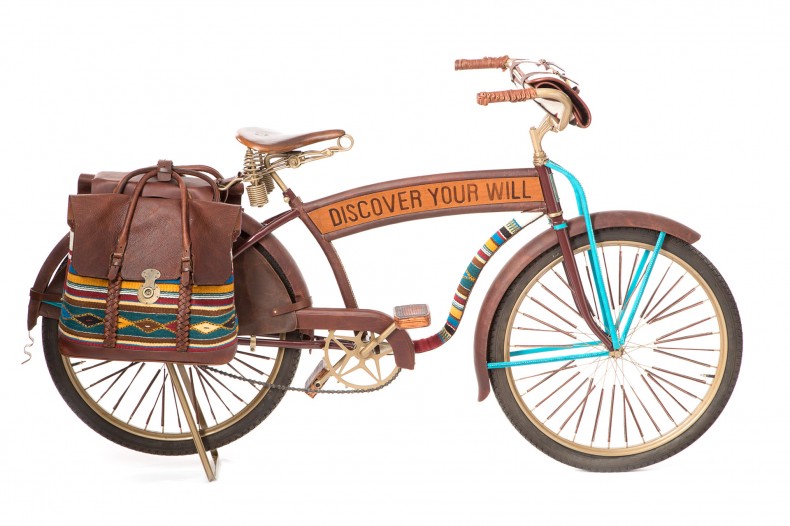 It's been a cool three days since the headache whirlwind that is Cinco de Mayo descended upon everybody's least favorite city bars and public transportation systems. If you're personally still riding the south of the border-themed wave—despite the holiday largely evolving into an American tradition—or searching for an athletic method of recovery, WILL Leather Goods has got you covered. The just announced Oxacan Bicycle, joins the brand's previous released Western wheels in a random and rare limited-edition bike series.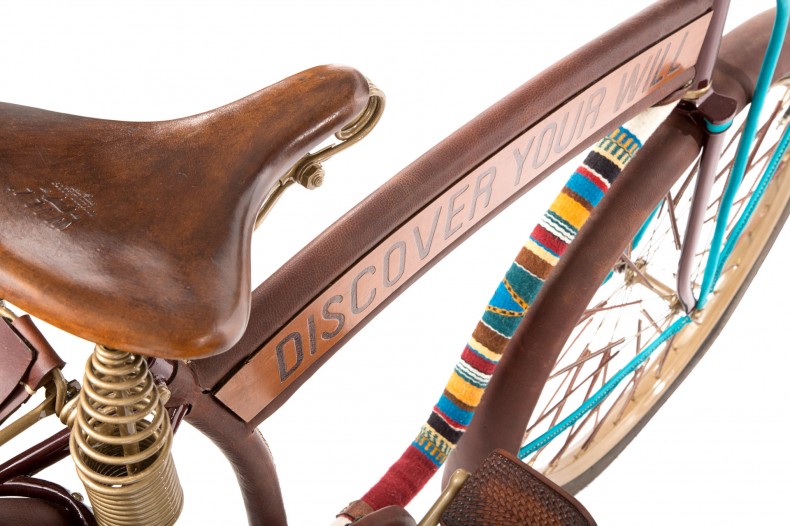 A restored model of an original 1935 Elgin bicycle, the William Adler-designed vehicle portrays the liveliness and color of Mexican culture, complete with domestic vegetable leather, Oaxacan wool rug detailing, and a custom woolknitting kit that is affixed to the leather-wrapped handle-bars. The piece also includes tooled and burnished pedals crafted from stacked natural vegetable tan leather.
The bicycle will be on view at the brand's SoHo location in New York City starting May 15, 2014 and is available for purchase for $10,000.
Images courtesy of WILL Leather Goods.