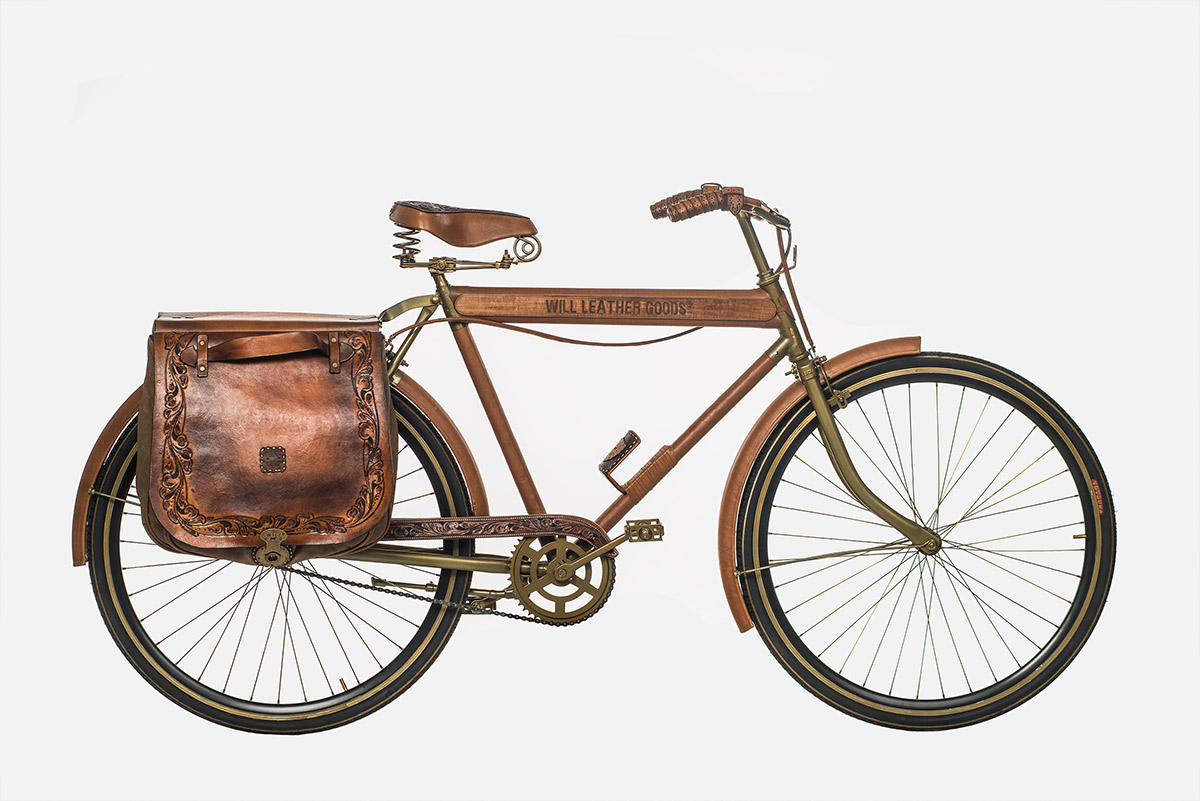 Wild Wild WILL Leather Goods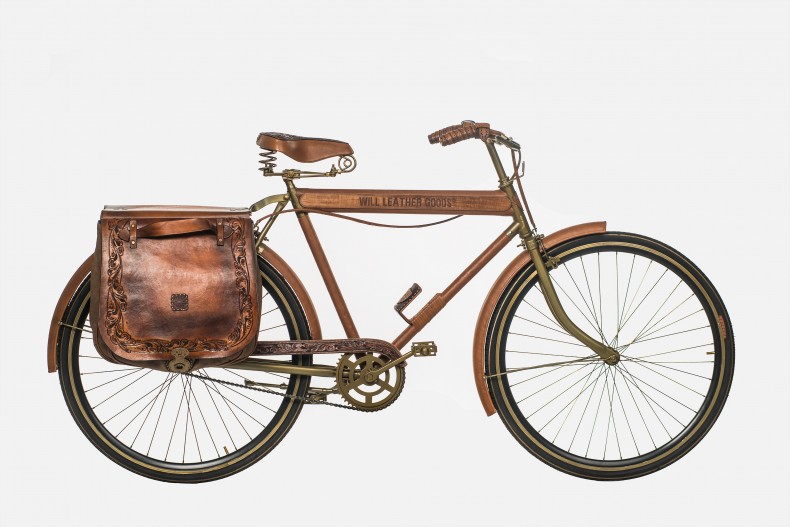 During the the nineteenth century the west was won with carriages and steeds, but today I can honestly say I can't be bothered to leave my neighborhood without hailing a taxi. Or Uber. Or, when worst comes to worst, the 6 train. Sure there are a few other possibilities (re: walking or CitiBike), but how awful would that look? In this spirit of style over convenience, cost not being a factor, and the pre-revolution era, I introduce you all to my most recently coveted gift-in-waiting (that's code for a gift that I am waiting to magically receive), which just so happens to be WILL Leather Good's newest design project: leather bicycles.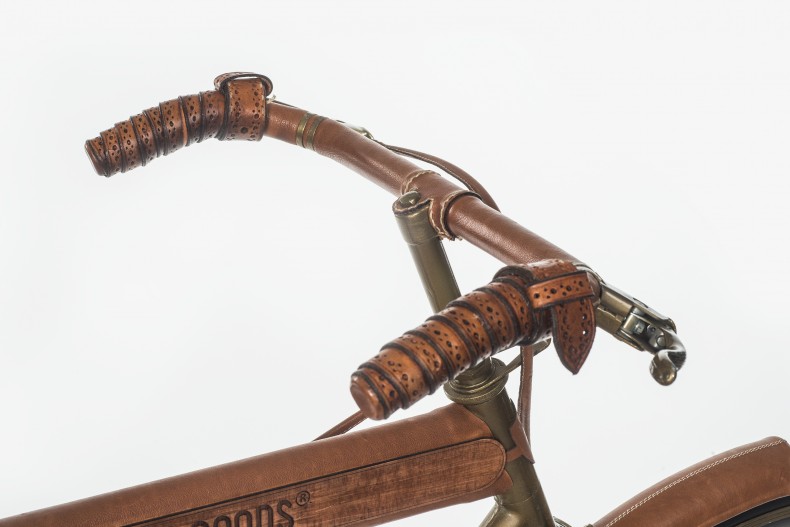 The first of the brand's top-secret global/cycling takeover for 2014, the just released Old West-inspired leather bicycle pays respect to the American horseback, without the smells, hair, or liveliness that the actual animal brings. It also comes with a whole deck of other pioneering features—get it?—including an ornate seat, two saddle bags,and intricate bridle leather trimmings throughout the frame. The remaining six WILL bikes are set to be released at random times in even more random locations throughout the year, each in some way highlighting the significance of leather in American culture. And for only $10,000 each, you better bet they're important.
The first WILL bike is currently on display and available for purchase at the brand's flagship store in Venice Beach, California.
Images courtesy of WILL Leather Goods.