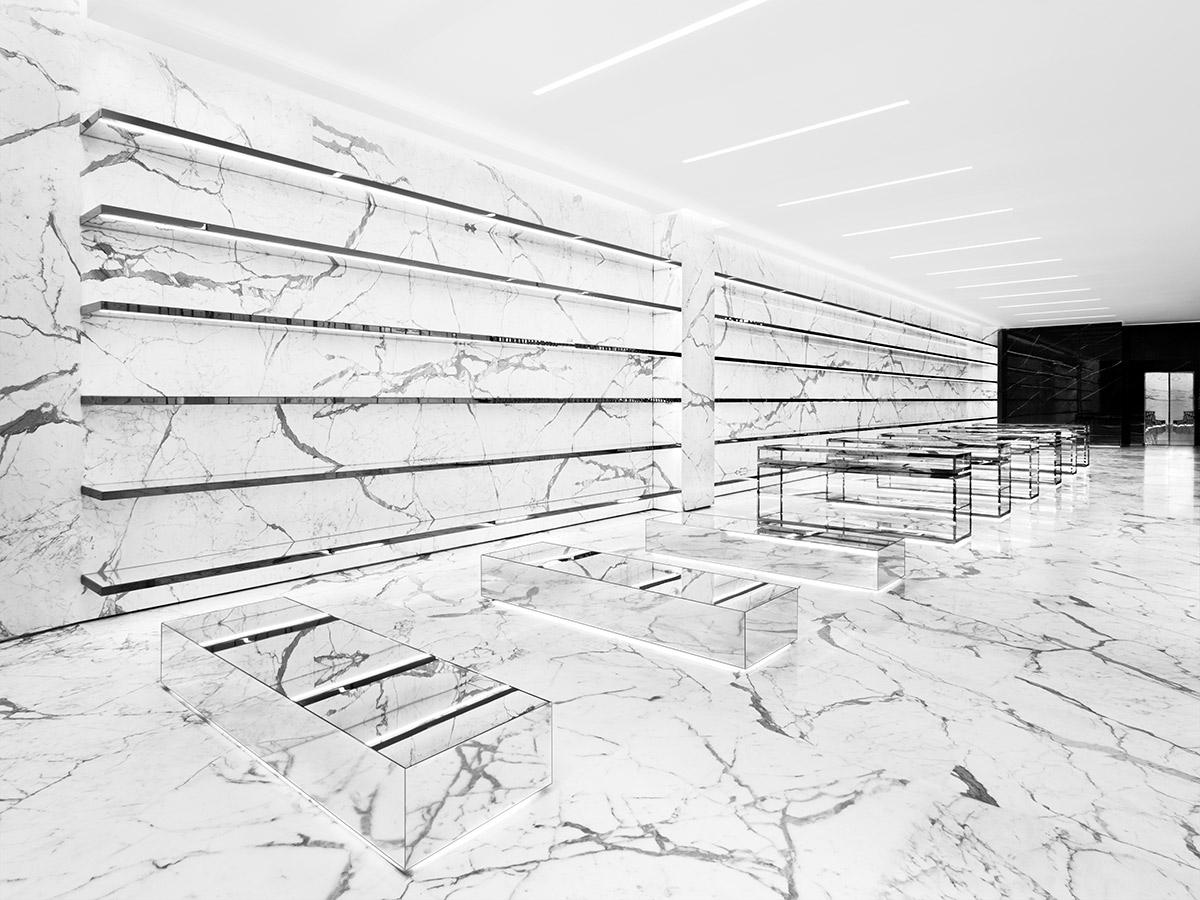 Retail Envy: Saint Laurent New Women's Store on Rodeo Drive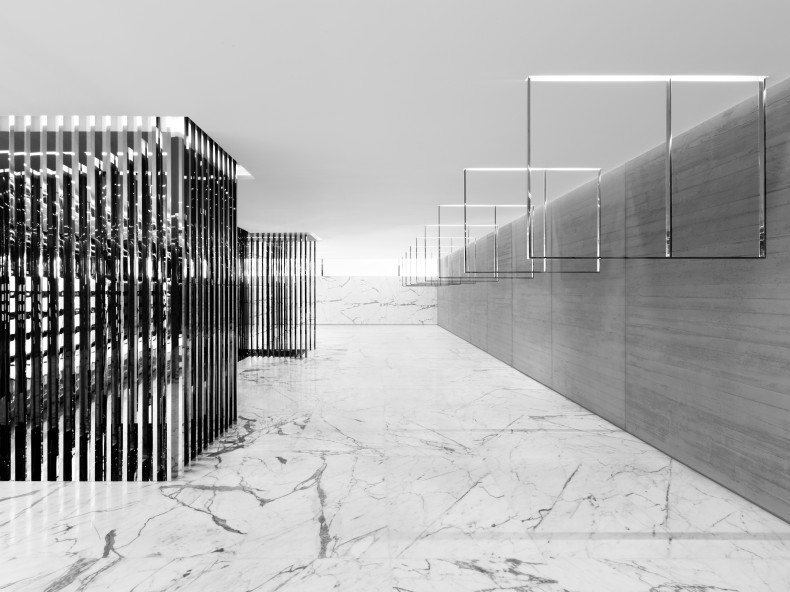 Image: Saint Laurent.
While we hate to admit it, women might be are definitely winning the battle of having the best places to shop, as evidenced by the recent re-opening of Saint Laurent's new retail concept located at 326 North Rodeo Drive. The massive 10,000 square foot space—which was designed by Creative Director Hedi Slimane—is comprised of three modern Art Deco-inspired floors and is the brand's largest women's store in the world.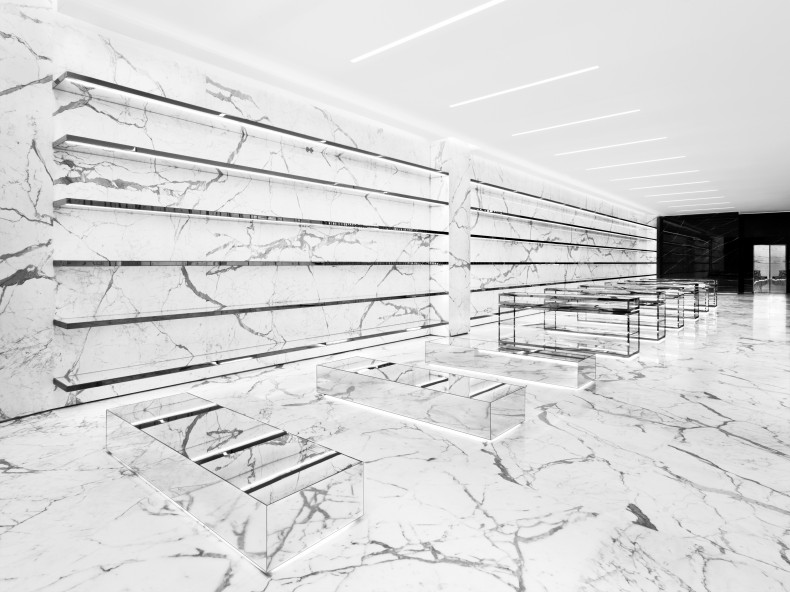 Image: Saint Laurent.
Featuring rich, white marble floors, and polished ebony-hued walls, the interior has an overall monochromatic color palette and is contrasted with geometric accents in silver and brass. The resulting effect is a study on the juxtaposition of elegance with edge that makes up the iconic brand's DNA. The store's first floor is solely dedicated to the Paris-based label's casual offerings, while the second floor gives shoppers a more intimate experience with ready-to-wear and shoes. The private dressing salon—which takes up the space's third floor—will, undoubtedly, be a domain for VIP clients and may also lend itself to a few celebrity sightings come next year's award season.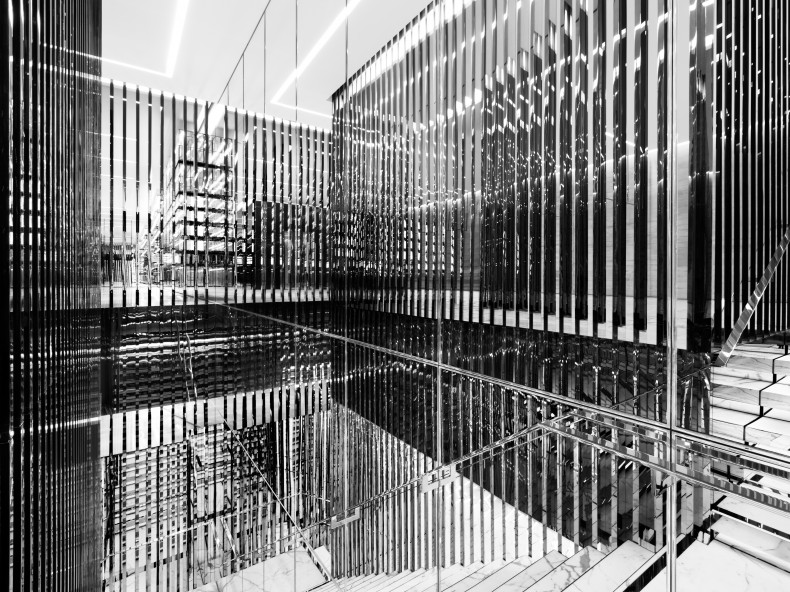 Image: Saint Laurent.
With its dramatic architectural features, vintage furniture, and intriguing African-art pieces, the new women's Saint Laurent store is not only selling the latest look in it-girl fashion, but also offers an exciting interior to buy it in. You may have won this round ladies, but you won't hold the torch for long.