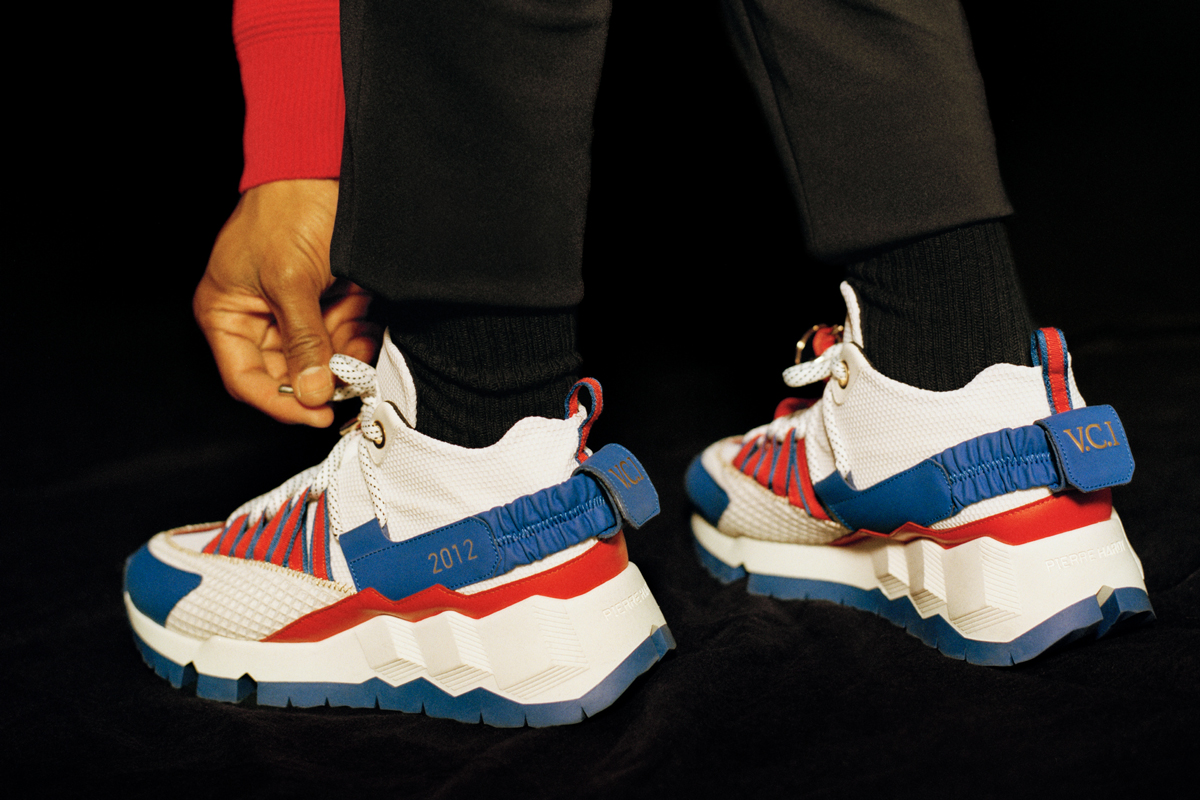 Pierre Hardy Releases New Sneaker with Victor Cruz
This week in sneakers: Pierre Hardy is releasing a new limited-edition sneaker collection with professional football star Victor Cruz, dubbed the V. C. I. The athlete has a close relationship with the designer, frequently visiting the designer's studio in Paris during fashion season, but the decision to officially work together occurred sometime last spring.
The new footwear styles are modeled after significant years in Cruz's life: the 1996 model is a blue and orange color-blocked sneaker that represents the year the athlete "fell in love with football." The 2006 style is a bold black-and-grey shoe that recalls Cruz's first varsity season at the University of Massachusetts and finally, the 2012 sneaker represents Cruz's first Superbowl victory with the New York Giants.

"We started from taking a pre-existing construction of a shoe in my collection, and then we emphasized it by making it stronger in appearance," Hardy said in a statement. "The look became something performative or Olympian — a super-competitive shoe. We tried to push the aesthetic to the maximum, to make the sneakers as expressive as possible."
The V.C.I. is available in select Pierre Hardy stores and online tonight at 6pm EST.