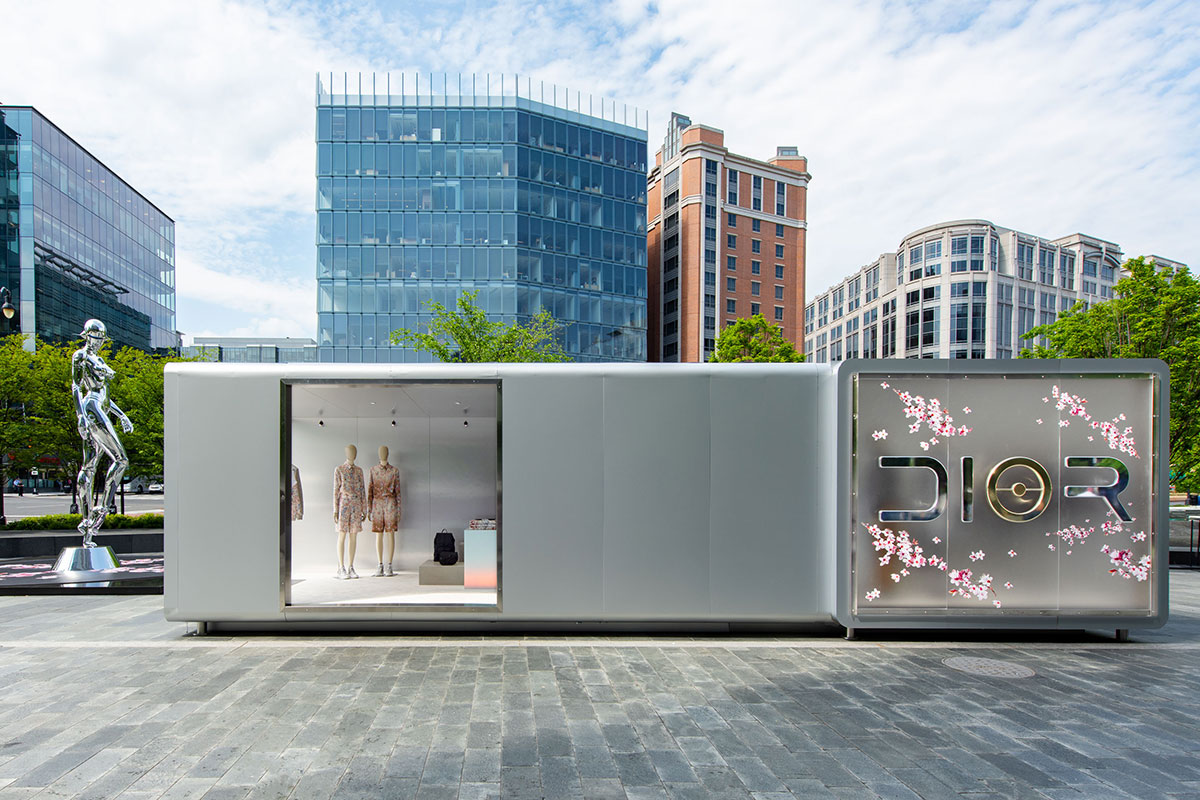 Dior's Spacey Pop-Ups Invade the US
As part of the Pre-Fall '19 men's collection rollout, Dior is setting up temporary pop-up stores across the US with the first opening in Washington DC. The minimalist metal capsules encase the whole Dior experience with an array of ready-to-wear and accessories. From the outside, the mini-store resembles a futuristic spaceship accompanied by a 5-meter sculpture replica of a feminine robot-figure designed by Japanese artist Hajime Sorayama, which was also seen during the runway presentation in Japan last fall.
The CityCenter D.C. pop-up is open from April 30th to May 6th with further stops in California and Toronto.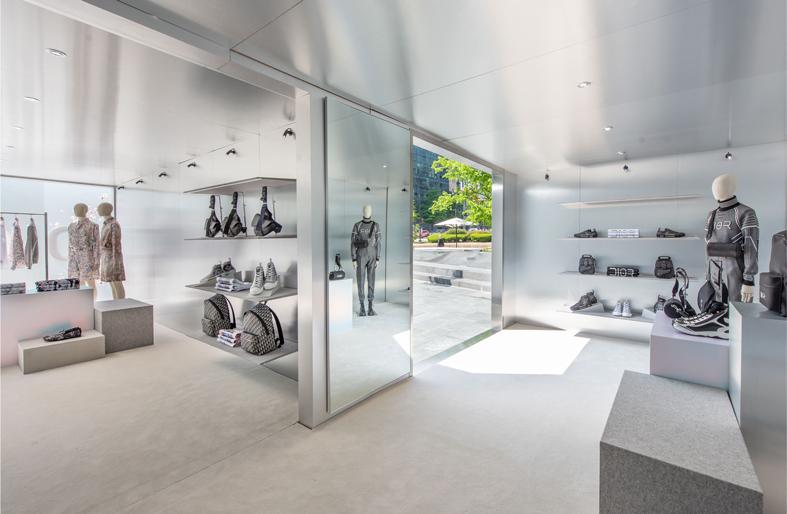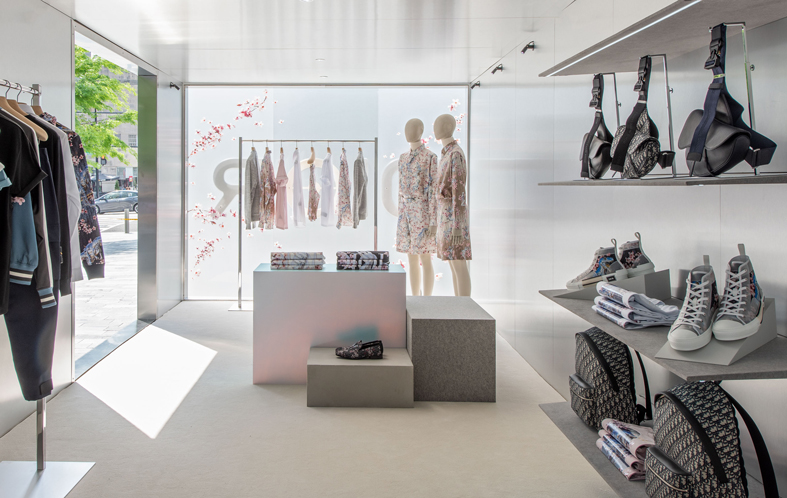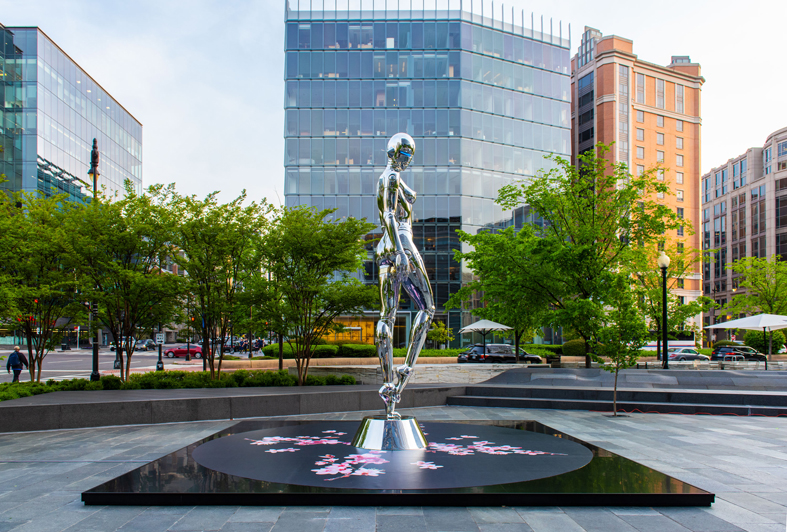 Images: Courtesy of Dior Men