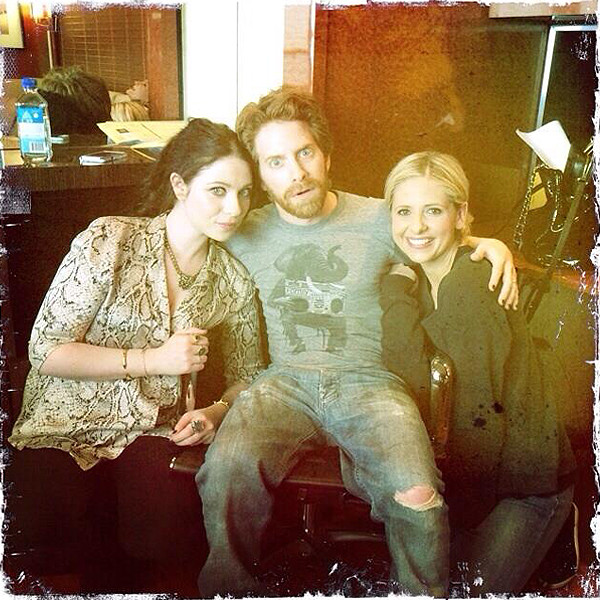 Mini 'Buffy' AND 'Mean Girls' Reunions Happened Yesterday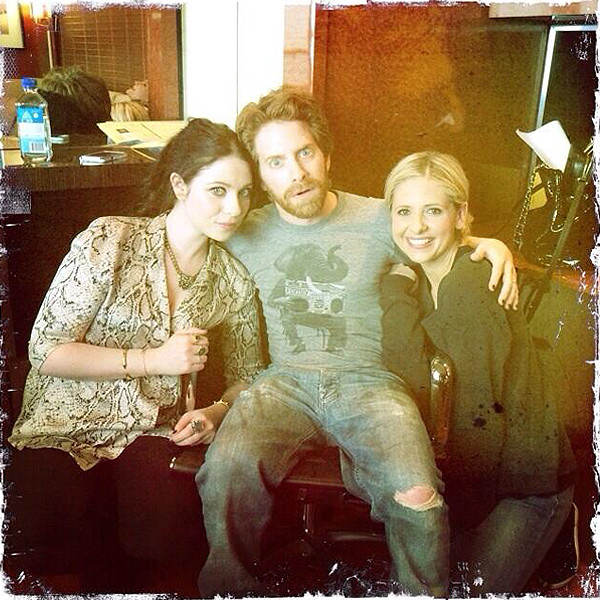 @SethGreen @RealMichelleT I get the best visitors pic.twitter.com/v9OjJDCJYE

— Sarah Michelle (@RealSMG) February 13, 2014
If you haven't been incredibly keen to Sarah Michelle Gellar's classily understated dabblings in the Twitter-sphere since her enrollment on the site last October, that's on you. She's funny, flirty (but happily married!), and best of all, the 36-year-old native New Yorker, loves to throw it back. Yesterday, while on set for The Crazy Ones, SMG shared in an impromptu (or was it?) Buffy the Vampire Slayer reunion when former co-stars Seth Green and Michelle Trachtenberg stopped by. You might remember that Green famously played the gentle werewolf Oz in the show's second through fourth season, and Trachtenberg played Buffy's not-so-kid-sister Dawn in the last three seasons.
Meanwhile, over on the East Coast—snow, yup—Lindsay Lohan pulled society rank by enlisting not one, but
two
former
Mean Girls 
co-stars to assist her in her ongoing climb toward Instagram-ascension. Earlier in the week, Lohan posted a
photo
with Daniel Franzese, who played Damian in the film, which got the comment boards talking. However it was the recent pic of everyone's favorite mathlete, Kevin G (actor, Rajiv Surendra), that made many wonder, was this just Lohan-being-Lohan, or are these three (and maybe others!) up to something.
Images courtesy of Instagram and Twitter.