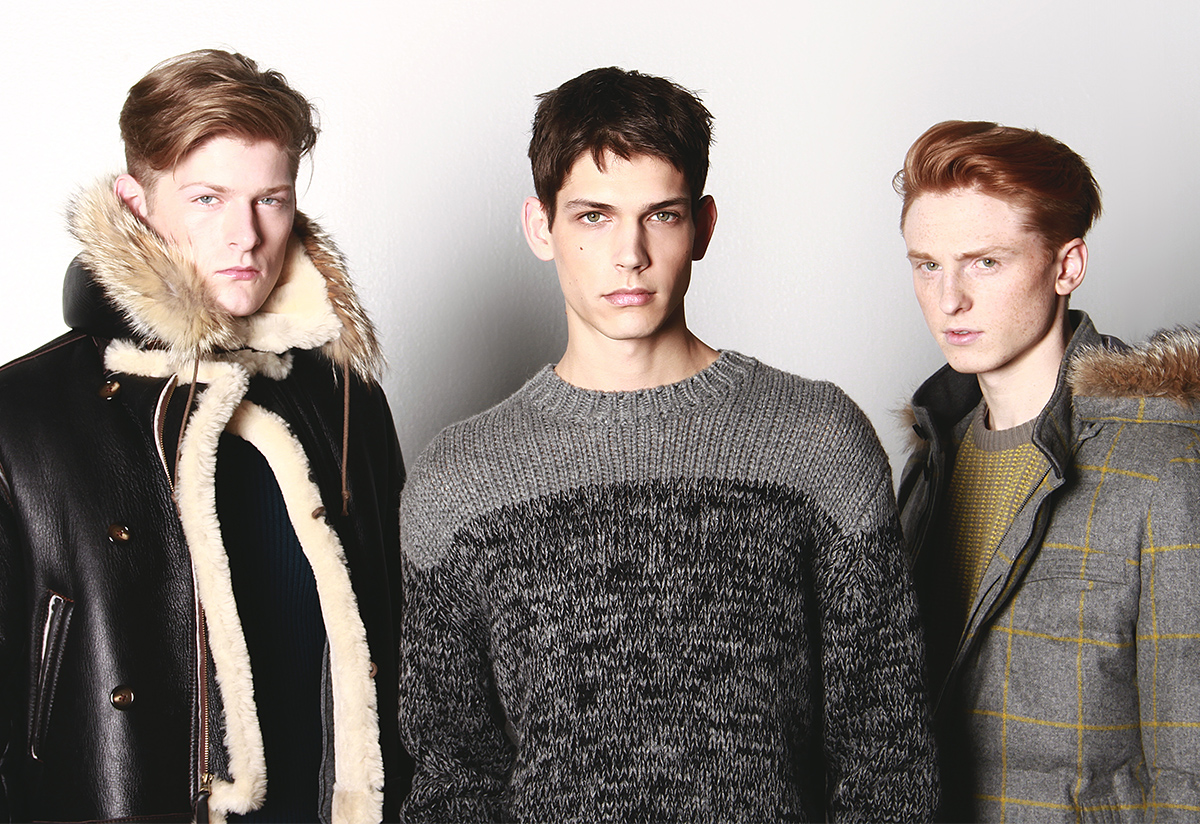 For Chinese Menswear Brand Bosideng, Subtlety is a Drink Best Served Blended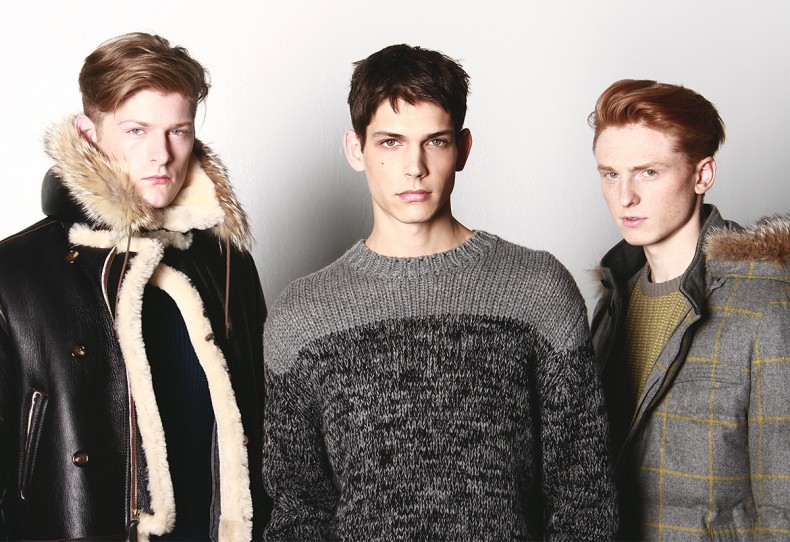 In August of this past year, the narrative rights of author Kevin Kwan's debut novel, "Crazy Rich Asians," were purchased by Hollywood production agency Color Force within only two months of its official release. A move, perhaps slightly less ostentatious than the story that it tells. Wrapped in cultural innuendos and notes on couture, the book glossily catalogs the impressive, if not greater-than-Gossip-Girl life sense of luxury expanse and designer extravagance that satiated walk-in closets and red oak armoires in most of mainland China, Hong Kong, Singapore, and other nearby Chinese-populated nouveau riche communities in the 90's and early millennium  years.
From Gucci to Goyard and Prada to Pucci it seemed there was no cessation to the potency of the logo in the largest market in the high-end fashion sector, which, by the way has been largely dominated by men. While this Escada-embossed dome that wealthy Asian shoppers so lustrously built did very well exist—and thanks to the team behind The Hunger Games will again on silver screen near you soon—according to English-inspired Chinese menswear brand Bosideng, there is a growing passageway out.
"In China there is a new movement that is definitely happening. People are not running to logos anymore, it's much more about style," says the company's Design Director Amelia Pretious. "Men are picking quality over a printed tee shirt with a big name. In particular, the younger generation is looking at things in a new, contemporary way."
Like the other fashion houses Kwan describes in his novel, Bosideng lives in the realm of the high-end luxury variety, but while international, it is certainly unimposing in its style; focusing on the subtle cues of its mixed heritage instead of trying to squeeze into flash trends that pervade the market.
"Menswear is changing so much that men want to be more individual. Of course [Bosideng] has elements of branding, such as our name on our buttons, but in terms of splashing our name across everything, that's just not us," said Pretious.
Established in The People's Republic of China in 1976, the fashion label is proud of it itself, proud of its homeland, and prouder to be the first global brand of its kind. "Every collection looks back to China, it is such a huge source of inspiration" smiles the designer, where it houses over 12,000 retail locations.
Creative insight ranges from matters of tradition—for Bosideng's Autumn/Winter 2014 season the horse zodiac is a motif that races through the collection—to ideas less concrete, still developing. For researching the same collection, reflective of the country's ever-evolving creative climate, the brand explored elements of China's contemporary art scene, taking inspiration from Liu Bolin ("The Invisible Man") and The Power Station of Art in Shanghai. Rich in stimuli these ideas were then rendered to completion through English technique, the other half of the brand's brain. While China is very much the home to Bosideng, London—the headquarters for the design team and site of the company's first European flagship—is where it really gets interesting.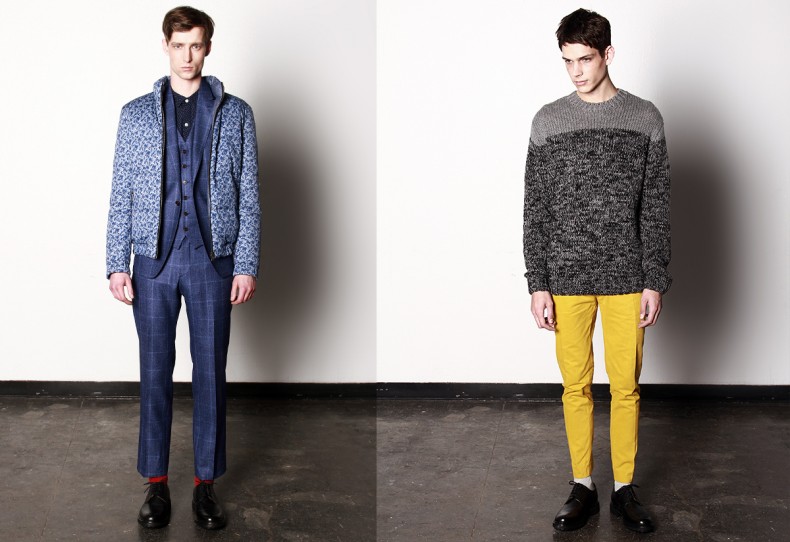 Pretious headed the design team for luxury Scottish brand Crombie before starting Bosideng London almost a year ago, and brought with her a strong knowledge of outerwear and textiles. While the designer's appointment made sense at the time considering Bosideng's foundation is its down wear (a range of beautiful pieces that look almost as great as they feel to wear), it is Pretious' steadied and surprising re-imagination of Chinese impetus and English craftsmanship now (and then back and forth, and then back and forth), that is far more important.
Like a poetic phrase one gets from translating two foreign languages too far, what results from Bosideng's cultural interplay is almost a beautiful accident—if it weren't so smartly executed. For F/W14, the icon of the horse (taken from Chinese calendar) was matched with the British's love for equestrians: groups of leather accessories and jockey trainers quickly became reoccurring members of the collection's cast, an illustration of Bolin was commissioned and printed onto a graphic tee, and through intricate placing of delicate Chinese lace a camouflage print was formed. Images of heritage became sporty, smart notes of contemporary flair.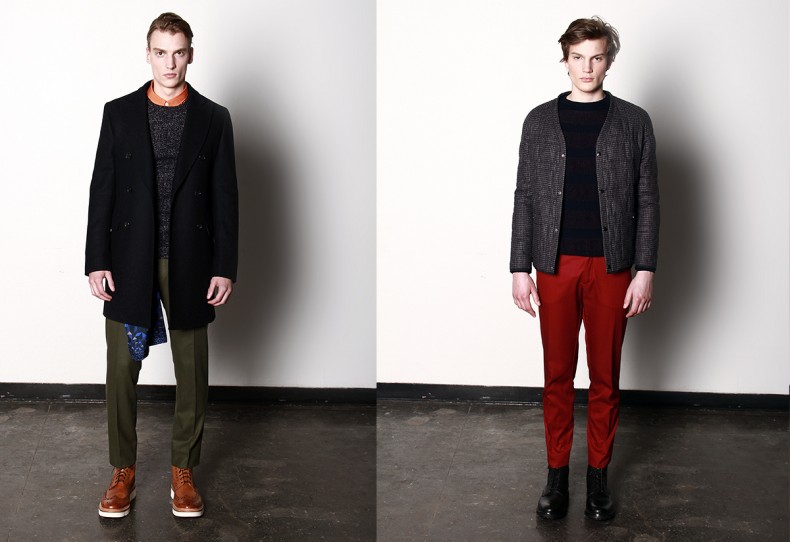 Together these elements were used to tear apart the constructs of normal sportswear and formal suiting. "The idea was to mix things up. We looked at the heritage of the brand and translated it into a contemporary way," said Pretious after the collection's first unveiling at New York Fashion Week last week. Almost ironically, the presentation, sandwiched between with an on-going pop-up shop at men's specialty store Rothmans, hints that the forthcoming American retail debut of Bosideng will be a big, subtle bang.
Images courtesy of Bosideng and headshot by Ernie Green.