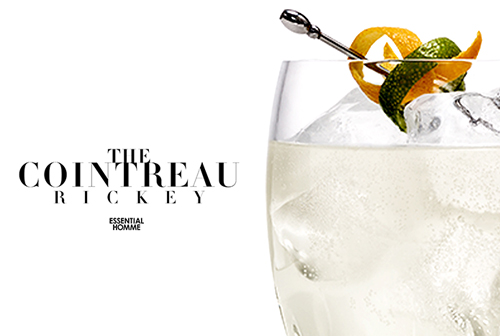 It's Been a Long Week: The Cointreau Rickey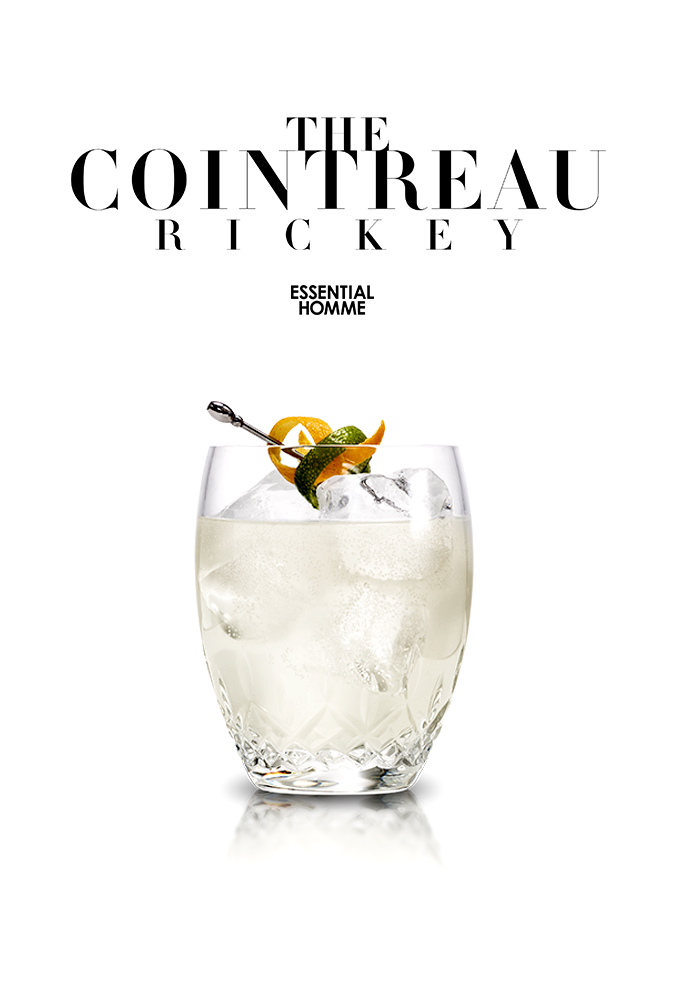 Image: Essential Homme, Cointreau.
As true believers of the work hard, play hard mantra, we present you with It's Been a Long Week, a weekly column aimed at awarding some liquid appreciation to you for just being yourself, dammit. Make a glass or two on us, you deserve it.
WHAT
The Cointreau Rickey
Makers of one of France's boldest beverage-enhancers, Cointreau reveals their new signature drink: a year round, refreshingly simple cocktail that highlights the French spirit's citrus colored fun. A drink of choice for the brand's ambassador program—a creative set that includes the likes of Kyle DeWoody, Athena Calderone, Kate Schelter, and more—the concoction and its maker continue to celebrate innovation and artistry one sip at a time.
HOW
Ingredients:
2 oz. Cointreau
1 oz. fresh lime juice
4 oz. club soda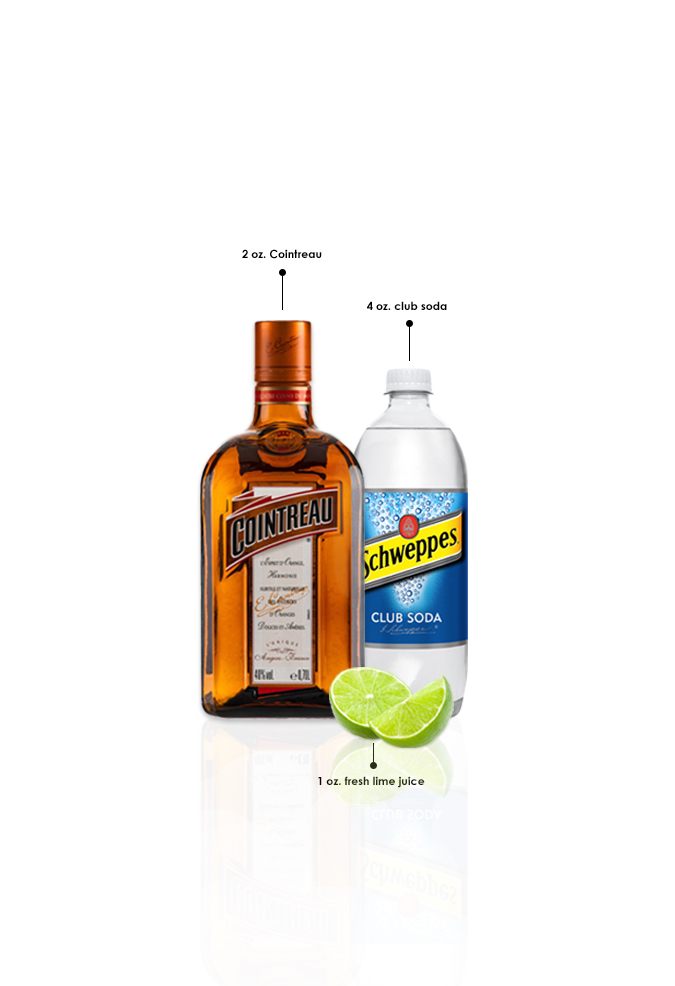 Image: Essential Homme, Cointreau, Schweppes, Fresh Fruit Portal.
THEN
Pour Cointreau and fresh lime juice into a glass and add ice. Top with club soda and stir. Garnish with a lime and orange zest.