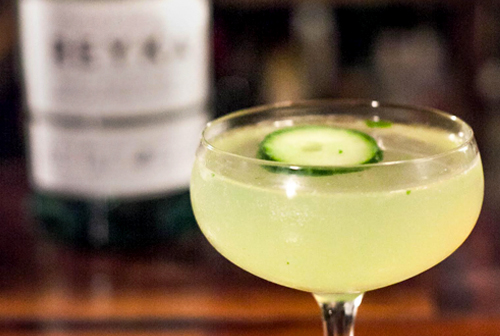 It's Been a Long Week: Reyka's Sunny Day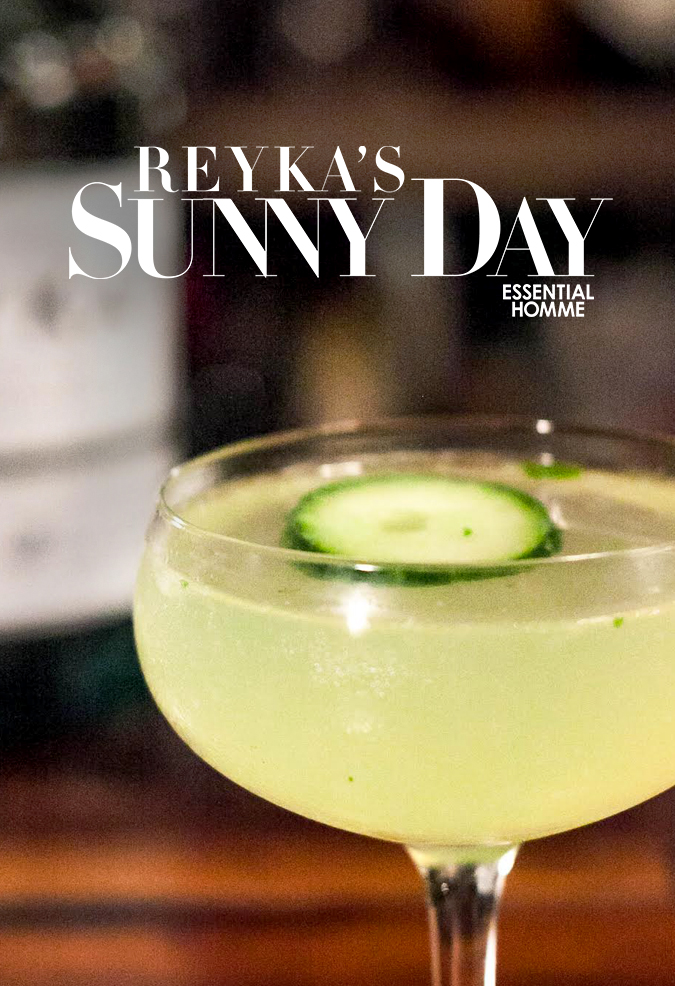 Image: Essential Homme, Rekya.
As true believers of the work hard, play hard mantra, we present you with It's Been a Long Week, a weekly column aimed at awarding some liquid appreciation to you for just being yourself, dammit. Make a glass or two on us, you deserve it.
WHAT
Reyka's Sunny Day
Why cleanse post-work out, when you can hydrate even more at the bar? A mischievous twist of BluePrint's P.A.M. (the brand's popular blend of pineapple, green apple, and mint), Reyka Vodka improves the balanced juice with a dash of fun in this citrusy and light Sunny Day cocktail. Vodka just got a little healthier… and juicing a little more fun,
HOW
Ingredients:
1.5 oz. Reyka Vodka
3 oz. BluePrint P.A.M. juice
0.5 oz. fresh lime juice
Sprig of mint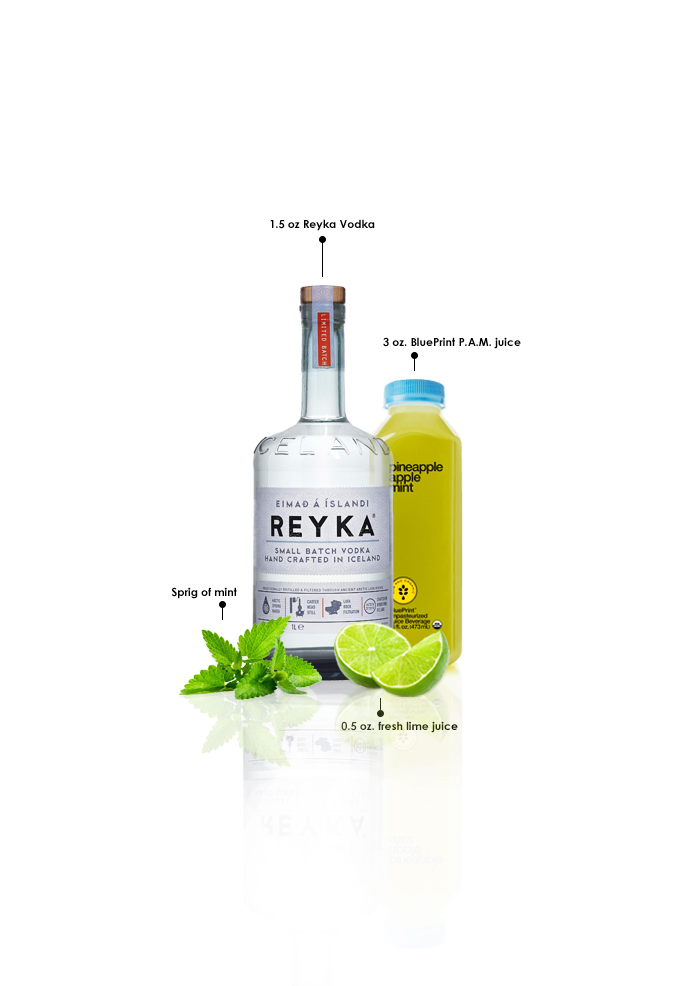 Image: Essential Homme, Reyka, BluePrint, IMG.
THEN
Fill cocktail shaker with ice. Add vodka, P.A.M., and lime juice. Shake ingredients together until chilled and strain into rocks glass filled with ice.