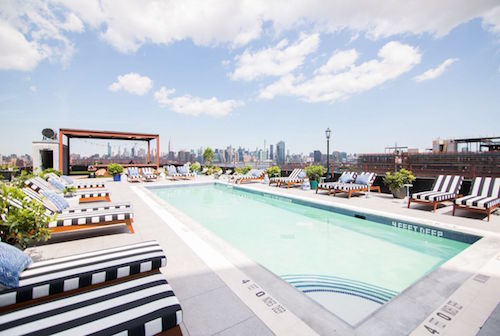 It's Been A Long Week: If You Like Piña Colada

As true believers of the work hard, play hard mantra, we present you with It's Been a Long Week, a weekly column aimed at awarding some liquid appreciation to you for just being yourself, dammit. Make yourself a glass or two, on us —  you deserve it.
There's a new rooftop + pool in town, this time in Brooklyn at the Williamsburg Hotel. On sweaty hot NYC days, lounge around at the pool and make sure to grab a drink, too. If You Like Piña Colada is exactly what you need. Infused with CBD, it's almost a molecular take on your typical piña colada — the NYC version so to speak. Available at the restaurant and lobby bar, a tweaked version of the cocktail is also available on the roof. But if you can't make it out, here's the recipe.
Ingredients: 
1 oz Kikori Japanese rice whiskey
1 oz Singani 63 infused with CBD oil
0.75 oz Coconut milk
0.75 oz Fresh Lime juice
1.5 oz Pineapple juice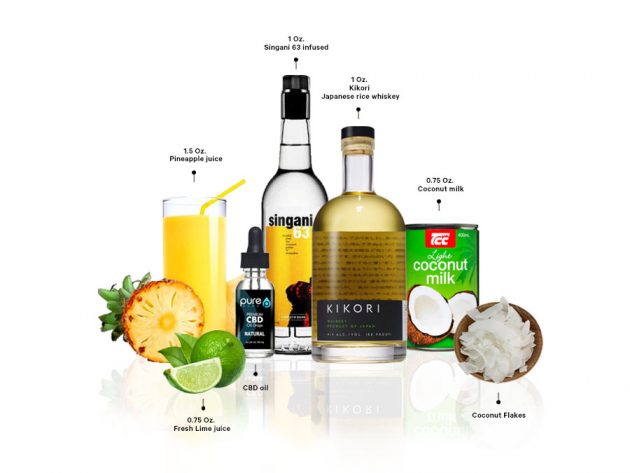 Method: 
In a bottle of Singani, pour 0.6 oz of CBD oil in, and stir the mix for 2 minutes
Shake all ingredients with ice
Serve in a cat cup with ice (or a nice snifter glass) and garnish with a dehydrated lime wheel topped with coconut flakes burned by using a blow torch (or toasted under a broiler). 
ENJOY!
The Williamsburg Hotel is located at 96 Wythe Ave., Brooklyn.