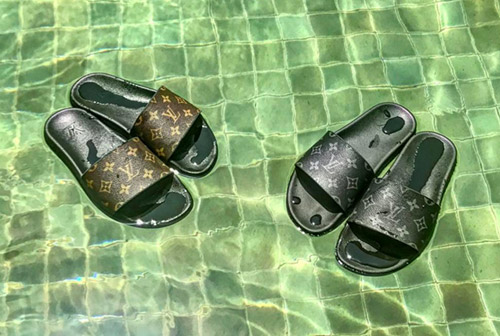 Weekly Instagram Roundup: Lanvin, Salvatore Ferragamo, and More
This week's complete social snapshot, distilled for your pleasure.
From the hottest celebrity parties to the regretful morning-after shots, ESSENTIAL HOMME's Weekly Instagram Roundup brings all of the hottest designer, model, and trendsetting pics from the week directly to you. After all, no one has time to scroll through anything but the best.
Lanvin
French fashion house Lanvin released a first look at its latest line of sneakers and loafers—the apple of designer Lucas Ossendrijver's urban-meets-vintage eye. With mismatched laces and the brand's penchant for patterns—stretching as far as last year's graphic-heavy Mr. Porter collab—the kicks are a peppier version of Lanvin's Autumn/Winter 2016 aesthetic, both sharing in a muted palette with a rugged finish.
Salvatore Ferragamo
Though the dust from Salvatore Ferragamo's upper level shakeup may have settled, the brand has anything but. Highlighting its popular Uomo fragrance in an event at the Gramercy Park Hotel in New York, a Hollywood A-List crowd turned out in droves to support the scent's latest ambassador, actor Ben Barnes, including actress Susan Sarandon, model Mitchell Slaggert, and more.
AMI
Alexandre Mattiussi's AMI walked Paris' Autumn/Winter 2017 Fashion Week with a line of, coincidentally, spring-inspired wardrobing. Getting a first glimpse at the pieces fully realized, the French label shared a behind-the-scenes snapshot of the upcoming campaign, backing the looks with the same purple palette featured on the clothes themselves. Simple and fun, it was only a matter of time before the Andam Fashion Award-winner distanced himself from the neutral-toned collections of seasons past.
Kim Jones
It's no secret that everyone needs a break now and then, and Louis Vuitton Menswear Artistic Director Kim Jones is far from the exception. Skipping out of town just as the excitement around the brand's recent Jeff Koons collab reached maximum levels, the designer took to the waters of the Amangalla Hotel in Sri Lanka to share a poolside pic of his Louis Vuitton slides. Glowing in the glossy Indian Ocean sun, the currently un-released pair features a similar silhouette to the brand's ever-popular Waterfront iteration.
Omega
Omega's celebration of its Speedmaster design's 60th anniversary saw a star-studded guest list, including actor George Clooney and astronaut Buzz Aldrin, overtook the Tate Modern in London for a night of gravity-defying fun. Serving as a platform to announce the watchmaker's latest iteration, Moonphase, the out-of-this-world event featured "Active Cell Regeneration Fuel" cocktails, a high-flying acrobatic performance, and a barrage of roaming astronauts for a truly "Lost in Space" extravaganza.
Follow ESSENTIAL HOMME on Instagram at @EssentialHomme.