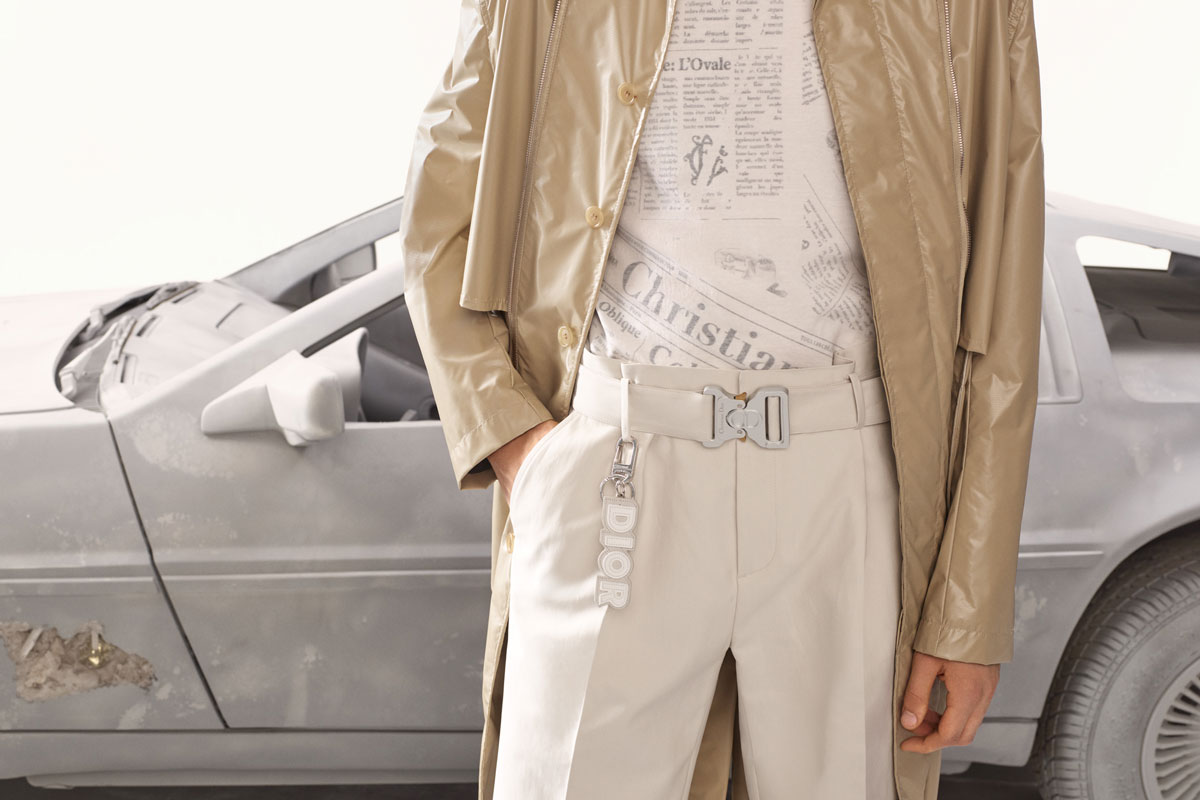 20 Years Later, Dior's Newspaper Print is Back
Back when John Galliano was in charge, one of his most significant contributions to Dior was the newspaper print. The graphic black-and-white print, which featured branded headlines and portraits of Galliano himself, made its debut during the French label's Spring/Summer 2000 collection before being immortalized by Carrie Bradshaw in Sex and the City and inspiring numerous copycats. It was a definite gamechanger, and 20 years after its premiere the label is bringing it back.
The newspaper print returns on a series of men's looks from the Spring/Summer 2020 collection. Designed by current men's creative director Kim Jones, the beloved pattern has been incorporated onto some of the designer's most popular items, including the leather saddlebag and the high-top B23 sneaker. Shying away from the spectacle that Galliano cultivated, the updated graphic is a little more subdued and simply pays homage to founder Christian Dior himself. Maybe the newspaper isn't dead after all.
The Dior Spring/Summer 2020 collection is available in stores and online now.