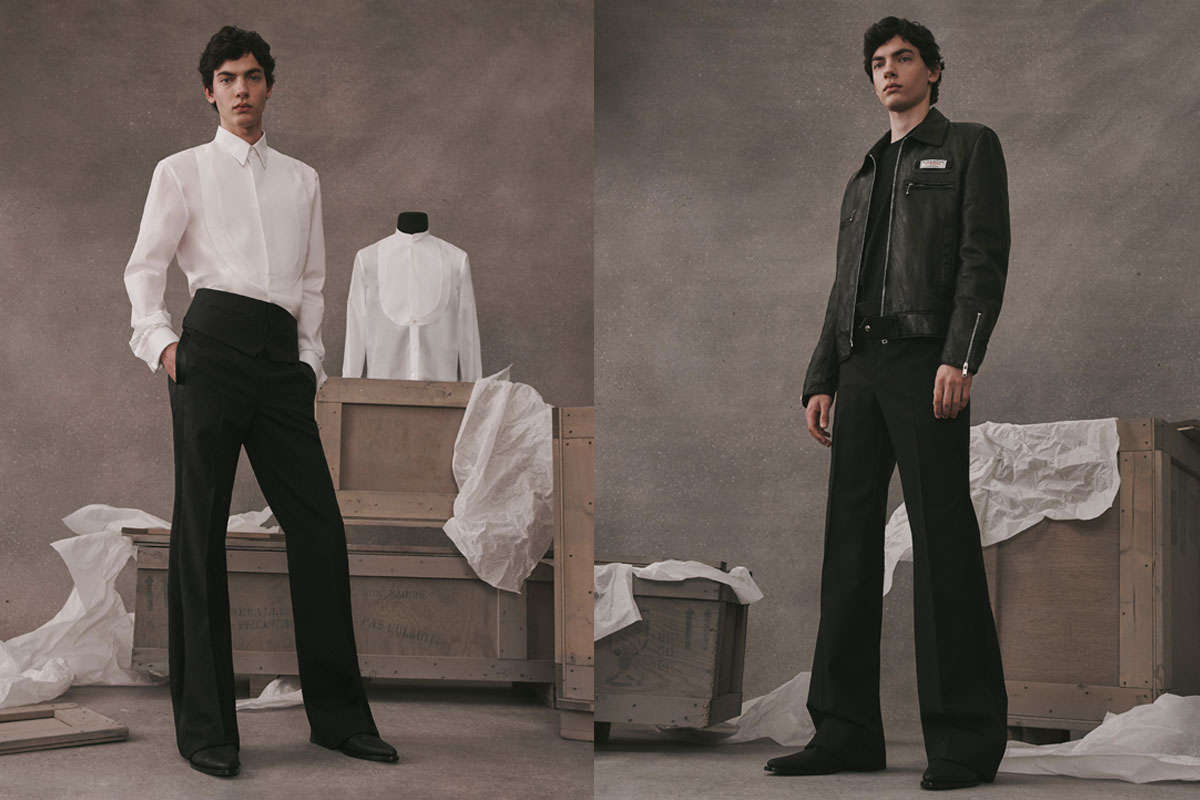 Givenchy Releases a Capsule Inspired by its Couture History
Haute couture, which roughly translates to 'high dressmaking' or 'high fashion,' has historically been defined as a hand-tailored item made for one individual client. But just because you do custom orders doesn't mean you can call yourself a Haute couture designer — you have to be admitted by the Chambre Syndicale de la Haute Couture in France. There are currently only 150 official Haute couturiers working today, and Givenchy is one of the originals.
Due to their exclusivity, unless you're famous or just very rich, these coveted garments are hard to come by. Fortunately, Givenchy is releasing a capsule collection with Bergdorf Goodman, inspired by some of its greatest couture hits. While couture has mainly being dominated by womenswear, the French designer infused its magic in a range of menswear pieces. Trousers are flared, and some are given a zipper detail for a modern edge. Extra attention to detail makes men's standards — including a white button-down shirt, a leather jacket, and a blazer — all the more refined and crisper.
The "Givenchy Atelier" collection is available now at Bergdorf Goodman and online now.