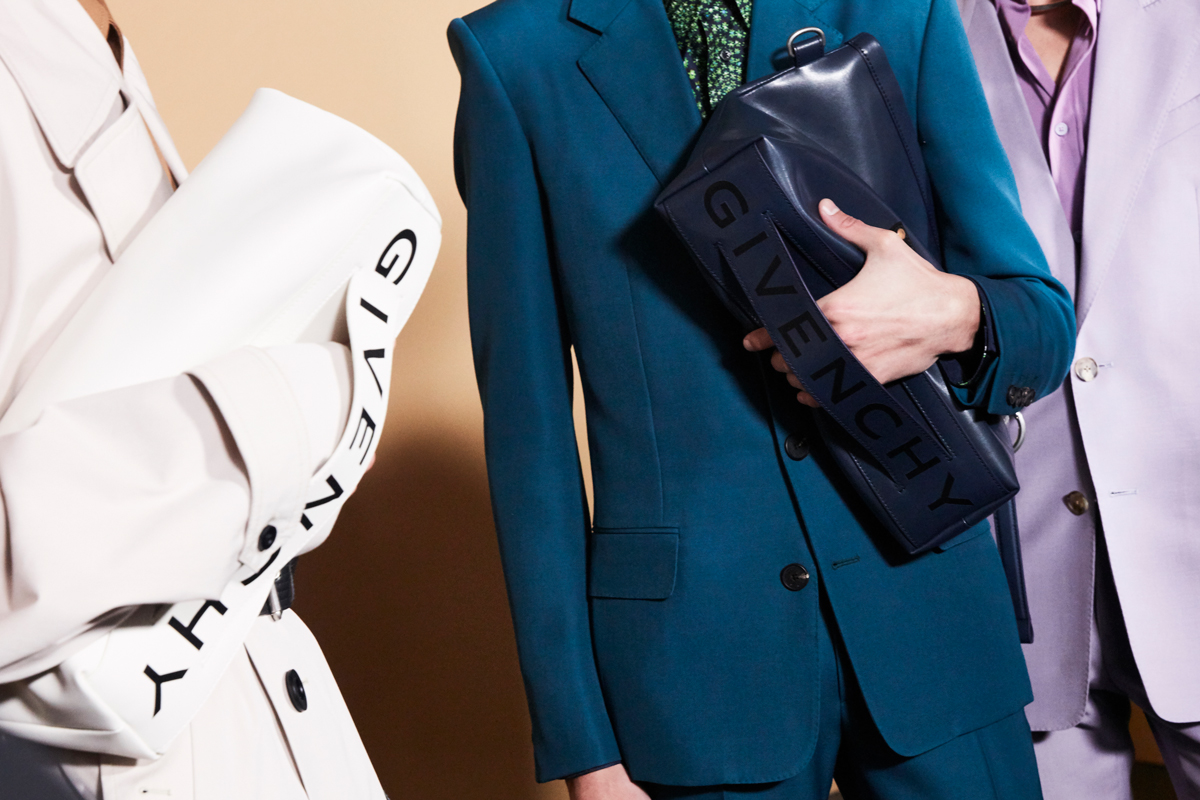 Givenchy Releases its Line of TAG Bags
After first revealing them during the Spring/Summer 2019 collection, Givenchy just launched their TAG accessories collection for men, which includes three styles: the TAG Duffle (a small and compact duffle), the Bum bag (which can be worn as a cross-body, around the waist, or held as a pouch), and the Messenger bag (a perfect in-between for everyday settings, with a bottom handle). The three bags are currently available in black and white, each with contrasting "GIVENCHY" bold lettering – and an expanded range of color options will be released in the fall.
The Givenchy TAG collection is available in stores and online now.
Images: Givenchy.